Q&A
01.25.23
Emma Coburn's Mental Health Routine Includes Lots of Naps
A woman after our own hearts.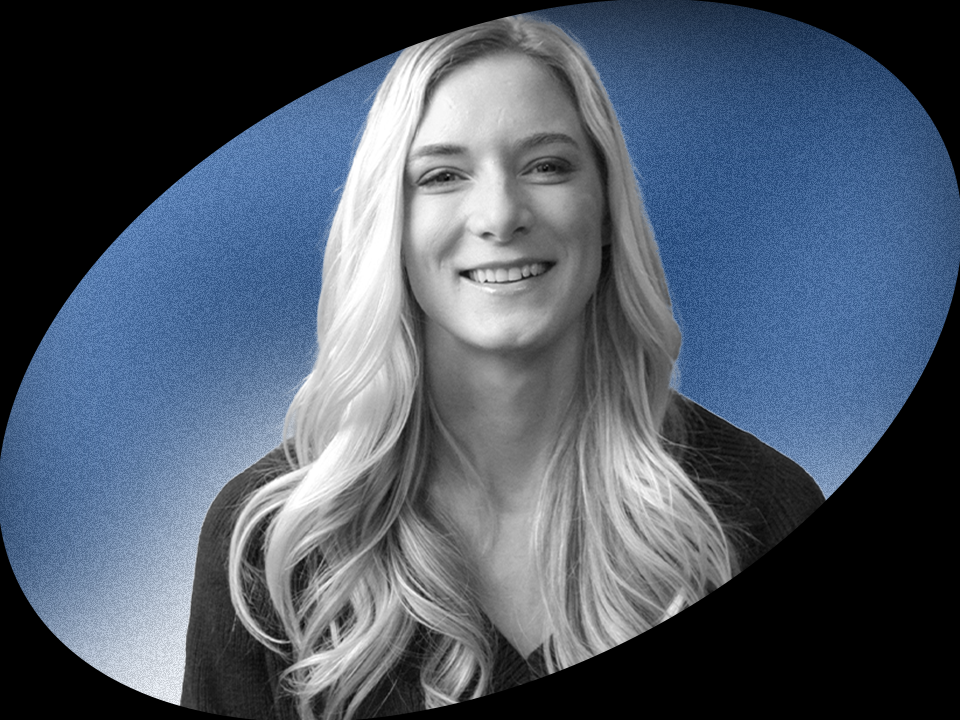 Photo Credit: Osmosis Film
Ah, bedtime. The highlight of some of our days, to be honest. And Olympic runner Emma Coburn is no different, crediting sleep and daily naps (yep! daily!) for keeping her mental health on par with her physical health. Here, the steeplechase champion opens up about her tricks for staying well rested, what she wishes she could tell her younger self about trying to do all the things, and why a little TV for bed isn't a terrible idea.
[Sign up here to never miss these candid conversations delivered straight to your inbox.]
WM: How are you doing lately?
Emma Coburn: I'm pretty good. I'm happy because I've started training again. … I always feel good when I'm in a routine and training hard.
WM: You recently talked about your sleep habits in a documentary called The Quest for Sleep. Why is sleep such a big priority for you?
EC: We all talk about training and diet and all of that, but a huge piece of my career is sleeping. When I had an opportunity to talk about sleep, I was happy to share that insight and hopefully connect with younger athletes who might not understand the importance of sleep in their athletic success and longevity. [I also wanted] to try and connect the dots for people who might struggle with sleep and also are struggling with some athletic performances and let them know this is how I do it and that this is super important. Sleep is a huge, crucial piece of my puzzle.
WM: Have you always been on point about getting enough sleep and taking it seriously?
EC: I started buckling down more with sleep once I graduated college and was training to try and make my second Olympic team. At that level, you're just really trying to find that last little 1%. You're trying to find that last little advantage to get your body really primed and ready.
So I started tracking my sleep and became disciplined about my sleep habits around 2015 or 2016 as the Rio Olympics [approached]. I ended up winning a medal in those Olympics and learned a lot about my patterns and the habits I need to create in my life to lead to great sleep, which then leads to [overall] health.
WM: Have you noticed that getting better sleep impacts your mental health?
EC: I really notice it affecting my mental health when I don't sleep well because I created years and years of good habits around sleep. My nightly routine generally gives me good sleep, so I generally wake up in a good mood, ready to train, and feeling positive. When I get bad sleep, I really recognize the impact on my mental health and my outlook on everything. Everything is just that much harder. Everything is skewed in a glass-half-empty type of light. Getting quality sleep in my daily life does make me a much happier, more positive, more optimistic person. When I get a bad night, I'm pretty grumpy.
WM: What does your nightly routine look like?
EC: I start winding everything down by 8:30 p.m. I'm cleaning up my kitchen, doing all my chores, and taking my dog out. By 9 p.m., I'm in bed. Then I typically will watch a movie or show. I know people say blue light is bad for you before sleep, but for me, it doesn't seem to upset my sleep patterns.
Then my room has to be really cold, dark, and quiet. When I'm traveling and on the road, that's when my sleep gets sacrificed because you can't control that environment very much.
WM: You also take daily naps between your training sessions. Do you have any tricks for not oversleeping and making sure you actually wake up feeling energized?
EC: Naps can be tricky because of that. One thing I really like is listening to an audiobook if I'm hyped but know I need to wind down and get relaxed for a nap. I'll listen to an audiobook for 10 or 15 minutes or read a book. Then I'll set my alarm for a maximum of 90 minutes. … Having those boundaries on my nap helps me stay in a routine, and my body kind of expects that.
WM: What helps you stick to your sleep routine even when life inevitably gets busy?
EC: As a professional athlete, you really have to learn to set boundaries and advocate for yourself because it can just snowball. One bad night's sleep will lead to another bad night's and another. You really have to prevent that snowball from even happening.
When I was a younger athlete, like in high school, I would stay up way too late doing homework and watching TV, and I was sick a lot more often. I got hurt more frequently. As I've gotten older, I've respected that a little bit more. It's just creating those habits and routines and boundaries, like not making late dinner reservations and saying no to things here and there.
WM: Aside from sleep, what else helps you with your mental health?
EC: Getting outside and moving. I'm lucky that when I'm on a run, I'm often with friends—a lot of my training partners are really great friends of mine, so it's fun to exercise and be social. [For me], going on a run with a buddy outside is always the best therapy anyone can offer. It's a good time to spill all your feelings, work through all your problems, and get your body moving, and then you feel so much better after that run.
WM: If you could talk to yourself like a friend right now, what would you say?
EC: Sometimes we give our friends such good advice, but we can be so hard on ourselves and expect so much more than we would expect from our friends. Right now, things are good, and I'm happy. I would just say enjoy things while they're good. Things aren't always great, so enjoy things while they're good. When things are tough, I try and tell myself that and to just keep working through it.
Everything is temporary, whether it's great stuff [or] bad stuff. Just keep working and moving forward, and everything will pass.
This interview has been edited and condensed for length and clarity.
Wondermind does not provide medical advice, diagnosis, or treatment. Any information published on this website or by this brand is not intended as a replacement for medical advice. Always consult a qualified health or mental health professional with any questions or concerns about your mental health.