Essay
10.18.22
What I Wish Someone Told Me About Getting Sober at 25
I could have saved myself many years of struggling through sober life.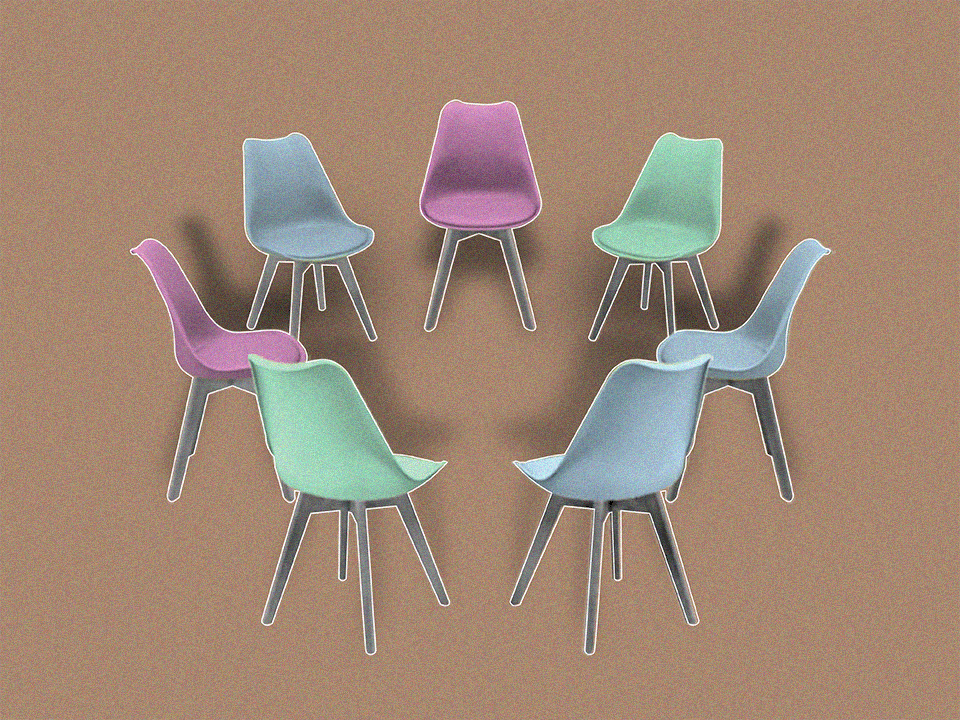 [Heads up: This article deals with substance misuse, in case you want to skip it.]
I started drinking and misusing pharmaceuticals and alcohol because I was terrified of interacting with others. As a teen, I knew something was wrong, but instead of seeking help for my anxiety, I thought it was just an aspect of my personality that I had to suffer through, and booze and pills seemed to make life tolerable. When I started drinking heavily during my junior year of high school, alcohol gave me the confidence to interact with my peers. I stumbled through parties cracking jokes about myself and falling on my face. My drunken antics made people laugh, and I finally felt accepted.
But the booze turned on me. Within a few years, I became a recluse, drinking alone in my childhood bedroom. I told myself that I'd never drink and drive, yet numerous times, I found myself behind the wheel. Then there was the time I came to in the middle of the road with blood caked on my face. Turns out, I'd fallen while walking from my car to a party.
Days disappeared into drunken hazes or they slothed past me, and nothing brought me joy. Actually, some research in lab animals suggests that substance misuse can throw the brain's reward system out of whack, making normally pleasurable activities like eating great food unappealing. At the time, I felt incredibly alone in my substance misuse. But, as a 2020 survey suggests, about 8.2 million people in the U.S. aged 18 to 25 reported having a substance use disorder within the past year—it's wildly common. That said, the same survey suggests that only about 445,000 of people 18 to 25 received treatment for a substance use disorder.
Being the youngest person in the locked ward
So maybe that's why my age made me feel even more isolated during my first visit to a local drug and alcohol detox facility, where people can go through the substance withdrawal process under medical supervision, which can last more than a week. "Man, you're a baby," I remember some guy telling me. "I wish I got my life together at that age," another patient said. "At 22, I was just getting started."
I was furious. It seemed like I was the youngest person in the locked ward, where thick metal doors kept patients inside, yet I was vibrating just like everyone else. I was popping the same pharmaceuticals to smooth out the delirium tremens (DTs), otherwise known as a severe and potentially fatal form of alcohol withdrawal. I was sweating out the same booze. Paranoid. Hallucinating. Cut off from friends and family.
By this point, I knew my body was violently dependent on the drugs, but it still seemed unfair that I was crawling into detox in my early 20s when it felt like everyone else got to pop pills and down booze deep into their 30s, 40s, or even 70s.
Trial and error
When I left detox a week later, I could've gone to a rehab facility that would've plucked me out of my old life and offered months of learning sober living skills, but I was convinced I could do it on my own. I was terrified of digging into months of therapy to learn exactly how messed up I was.
And, as I'm told by experts, that's a pretty common mindset. "People who tend to rely on substances typically are trying to avoid something else," says psychiatrist Gayani DeSilva, MD, author of A Psychiatrist's Guide: Stop Teen Addiction Before It Starts. "They may have had trauma in their life, they may have anxiety, they may have mood issues. They tend to have a hard time tolerating feelings of being uncomfortable, feeling pain, or feeling sad. They start to use substances to compensate or to help them adjust or help them deal with those states. Then their limbic system, the emotional regulation system, starts to rely on the substances to manage their feelings of comfortability."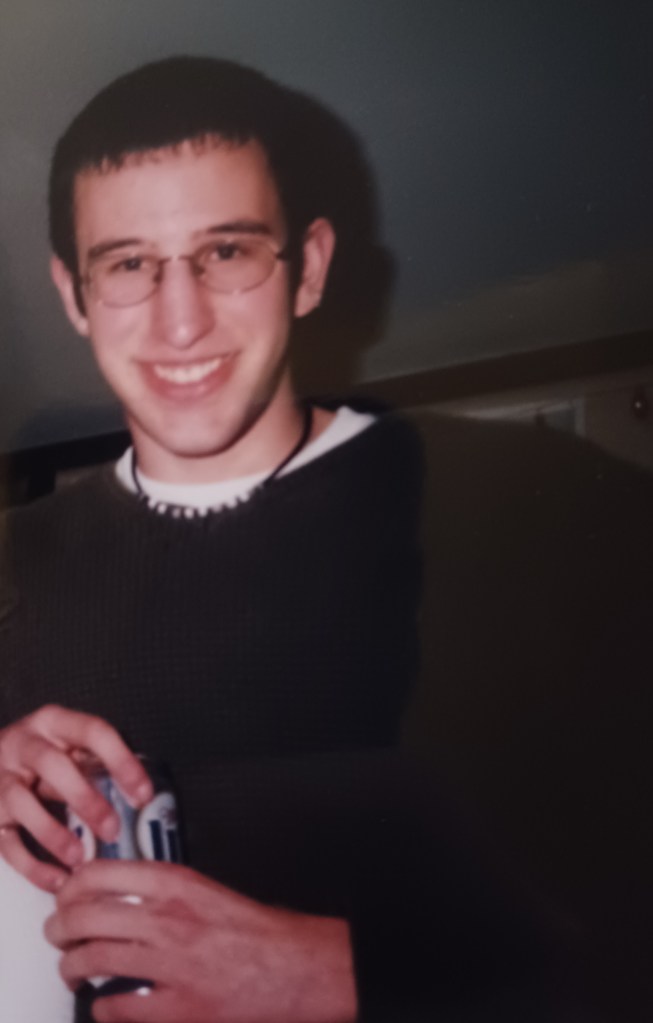 So, instead of figuring out how to deal with my emotions, I re-entered the world lacking any coping skills that could help me stay away from unhealthy people, places, and things, and push past an urge to use. I still hadn't learned about managing my anxiety.
Cravings soon kicked in, and I was overwhelmed with the emotions I'd been suffocating for years. I spent days and nights regretting mistakes I'd made, pining to get an ex back. I brooded over ways I felt my family had harmed me, mistakes my parents made, and cousins who turned their backs on me during my addiction.
Within a month, I was back in my bedroom downing cans of malt liquor. Three months later, I was in the same detox ward. Doctors recommended that, after the detox, I check into an inpatient rehab for 28 days. Instead, I agreed to attend a less intense outpatient rehab that was supposed to teach me to cope with my addiction several mornings each week for months. I was kicked out within three months after taking a couple days off from sobriety.
The last time I used, I ended up going on a two-year tear, using booze and drugs every night as if it were my last. In truth, I stopped trying to get sober, telling myself I'd just relapse. This mindset seeped into everything in my life. My early 20s were spent dropping in and out of college. I never attempted an internship, never joined clubs, never saw a future I cared to work toward. I was just an addict, I thought, so why try?
That's a common mentality among people who misuse substances because we tend to identify with the disease and lose sight of who we are, says clinical psychologist Allen Berger, PhD. Plus, "to seek something like a career, which takes a lot of work, takes a lot of being able to tolerate disappointment and pain and frustration and delayed gratification, that's really hard to do when your brain is used to immediate gratification or immediate dopamine rushes," says Dr. DeSilva. "So when you're stuck in the addiction, you can't really see beyond [the next drink or drug]."
The next chapter
Somehow, the December before I turned 25, I graduated with an English degree, carrying a sub-2.0 GPA. The moment I left my last class, I found myself staring at the edge of the precipice, realizing I was suddenly expected to get a "real" job, pay my own insurance, get my own apartment, and become a functional member of society.
I had no clue how to live life sober, but I knew I could never accomplish these things while using. I was tired. Tired of boozing-up in the back room of my part-time mall job in order to barely function, and tired of living with my parents but hardly speaking with them.
So, after one final weeklong binge six days before I hit 25, I poured it all down the drain and shook out the DTs in my parents' basement without any medical assistance (because my insurance had run dry). Even though I couldn't afford rehab, I was desperate to learn the skills to live a productive life, to have friends, to heal my family, to stop hiding in the dark of my room, fearing life.
I looked up self-help meetings and went searching in the 12-step rooms for a former coworker of mine. I knew he had turned his life around after falling into drugs, so I wanted his help to do the same for me. I didn't find him there, but his friends welcomed me and offered guidance.
"Nobody does anything without help," says Dr. DeSilva. "People need support and they need other people around them to boost them up and say, 'Hey, you're drowning, take my hand, take resources that are available to you.'"
In the 12-step groups, I relearned social skills, showing up to meetings early, pushing myself to interact with others. I slowly worked through my anxiety of interacting with humans, though I was still years off from being willing to try medication for it. I got a new gig: brewing pots of coffee before meetings so everyone could enjoy. I learned how to manage responsibility and show up on time, which gave me the confidence to jump into the job market.
Finding my future
I had spent so many years lost in a sea of booze that it took almost a decade of sobriety before I was able to recognize that getting sober didn't solve all my problems: I needed help with my anxiety and needed to open myself up to medication.
I also had no idea what my interests were beyond using drugs and drinking, so I tried out different career fields, spending years doing things I didn't enjoy. I never even realized I had options, never thought I could have a life I loved, so this was all brand new to me.
First, I fell into working in the social services industry, something that felt like I was making amends for the years I had done nothing of value for society. Eventually, I yearned for a calmer life, so I went back to school again, propelled by a new passion to learn. After years of building up my confidence, I enrolled in a writing program, finally feeling like I could build a path toward a future I enjoyed.
For nearly five years after getting sober, I didn't have the time—or social skills—to enter a relationship, but I met a girl, and we started a family. Today, I find joy as a former social worker who writes about mental health and spends his days as a stay-at-home dad.
Maybe I could have continued using until I was 70, but I don't spend much time contemplating what-ifs. Today, I live a productive, sober life, grateful that I don't find myself locked in detoxes and telling younger people that I wish I stayed sober at their age.
Still, I could have saved myself many years of struggling through sober life if I realized that I had choices. I wish I knew how much potential I had, wish I knew that I deserved to make life moves that made me happy. Even sober, I spent a long time still viewing myself as an ex-addict who was destined to fail at life, but in reality, I'm a human who can achieve most anything if I open myself up to learn.
Wondermind does not provide medical advice, diagnosis, or treatment. Any information published on this website or by this brand is not intended as a replacement for medical advice. Always consult a qualified health or mental health professional with any questions or concerns about your mental health.