Q&A
10.31.22
Jason Feifer Shares What He's Learned From the "Absolute Smartest People in the World"
The 'Entrepreneur' editor-in-chief opens up about optimism, taking risks, and the celebrity interview that stuck with him.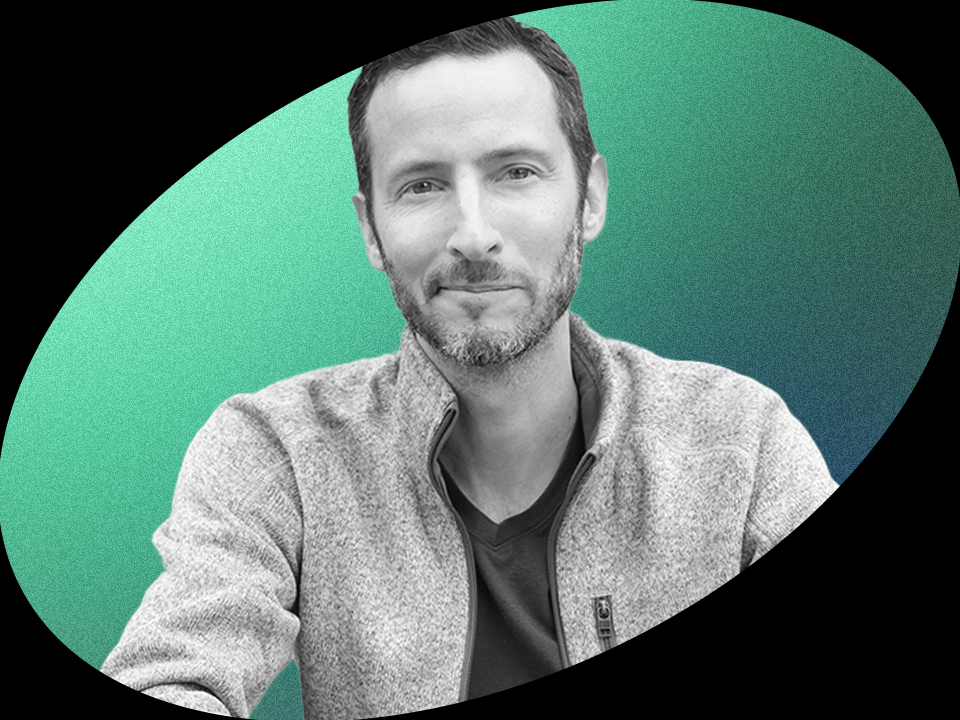 Photo Credit: Irina Logra
With nearly a decade as an editor at Entrepreneur magazine, Jason Feifer has collected countless nuggets of wisdom by interviewing "the absolute smartest people in the world." The next step in his career is a guidebook for embracing change, taking risks, and learning from mistakes to "move forward and to build something even better," he tells Wondermind. Filled with lessons from the best of the best and what Feifer calls "Wouldn't Go Back moments," Build for Tomorrow serves up a dose of optimism and resilience that extends far beyond the workplace. Here, Feifer talks about how a middle-school encounter changed his mentality for the better and the business lesson he picked up from Ryan Reynolds.
[Sign up here to never miss these candid conversations delivered straight to your inbox.]
WM: How are you doing lately?
Jason Feifer: I am very stressed and very tired, but I am also totally OK with that because I have a purpose for it, and I don't think it'll go on forever [once my book is out]. … I've basically been working from 9 a.m. to 11:30 p.m. every day for a while, and I stop when my wife tells me I have to be done for the day. I also have two little kids who wake us up early, so I'm running on not a lot of sleep. I haven't had time to seriously focus on anything in a while, so I'm very stressed, but I am excited for the output of this work.
WM: How are you going to celebrate once the book is out?
JF: I have always struggled to celebrate things. The last big thing I did was I sold the book to Penguin Random House, a major publisher, for a nice amount of money. We were at my parents' place at the time, and we happened to have an unopened bottle of Johnnie Walker Blue, a nice, expensive bottle of Scotch. So we celebrated by opening that up. That felt like a nice moment to do that. But I remember getting the job as editor-in-chief of Entrepreneur magazine, which is a big deal. I had a lot of friends who were like, "Let's celebrate! Are you going to do something to celebrate?" I gotta tell you, the answer was no. My instinct has never been to celebrate something because I always think, Well, now there's a lot of work to do. I'm not upset that there's a lot of work to do—I'm excited about the work—but it's like, Now is not a time to celebrate because I didn't do anything yet. I just got the opportunity to do something. I always kind of feel that way.
When I'm on the other side of this, I advise people that it's worth stopping to appreciate the things we've done. It doesn't mean that we're throwing ourselves a retirement party. It just means the journey by itself is also worth appreciating. When the book comes out on Sept. 6, I'm going to dinner with my wife and my dad—that will be the celebration. Then I'm going to get back to work.
WM: You've said that when your book launches, you want to commit to not checking your email as much. What's the game plan for that?
JF: I need to let go of stuff, and I need to trust that other people can [accomplish tasks]. Maybe they won't do it the exact same way that I do it, but that doesn't mean that it's not going to get done. You cannot take care of the big things if you are so stuck on the little things. … But if you want to make big changes, you cannot start with big changes because big changes are overwhelming and hard to implement and hard to stick to because you have totally different habits built in. Instead, you have to start with little changes.
The little thing that I'm going to try is not checking email when I have a random spare moment. You know when you're standing by the microwave, and you look at your email? There's no point to that because if an email came in, I don't have time to respond to it anyway 'cause I'm standing at the microwave. It can wait a minute. I am creating undue pressure on myself. I think I'll start there, and then I'll expand.
WM: You also talk about "Wouldn't Go Back moments" in your book. Yours was a speech you gave in an uncomfortable suit. What is a "Wouldn't Go Back moment," and what did yours teach you?
JF: I hate suits so much. I'm going to a wedding this weekend, and it occurred to me last night that I'm going to have to wear a suit. I'm really bummed about it. The story was that I had been invited to speak on stage in front of a room full of entrepreneurs in Scottsdale, Arizona. I was the executive editor of Entrepreneur magazine, so it was before I became editor-in-chief, and I had never done anything like that before.
It wasn't a stagefright thing, but I didn't know if what I had to say was meaningful to them. I didn't know how to connect with them, and I didn't know what they expected of me. … I was searching for something to tell myself that would give some purpose to this experience, and I came up with this line right before I went onstage: I can't wait to do this the second time. We are all going to be in positions—and we are all in positions right now—where we have to do something new. New is scary, and it's hard. One of the reasons that new is scary is because we are almost surely going to be bad at whatever this new thing is.
I talked to the actor Ryan Reynolds about this because he got into business—he started an ad agency, and he bought a controlling share of Mint Mobile, the phone company, and Aviation Gin. He said, "You can't be good at something unless you're willing to be bad." … The thing that separates people who can succeed and people who can't is the people who succeed are willing to be bad and go through that process and expect that they can get better on the other side. The people who don't succeed, I think, are the people who bail early because they can't take not being good at it. If you are facing something new and you say, "I can't wait to do this the second time," it gives what you're doing a purpose. The purpose is to have learned something about this experience so that you're better at it the next time you do it. If that's the bar, then all I have to do is stand onstage in Scottsdale, Arizona, and do my best. Whatever happens is information that I will be able to use to be better the next time.
I don't know if the points I made were the strongest, but nobody booed me offstage. Nobody threw a tomato, you know? So it was OK, and then I learned and was better. The next time, I did it and didn't have to worry as much. Eventually, I got to what I would call a "Wouldn't Go Back moment." Right now, my ability to get on stage and speak is a critical part of my work. I make good money doing it; it provides a lot of opportunities.
Everybody experiences change in four phases: panic, adaptation, new normal, and wouldn't go back. That last phase is hard to see—you don't know what it's going to look like. But if we can prove to ourselves through our own experiences that there is a "Wouldn't Go Back moment" waiting for us, it should embolden us to move through those more difficult phases faster and more confidently.
WM: You call yourself an optimist. Have you always been one, or is that something you've worked toward?
JF: I have this foggy memory of being in middle school, and I must have said I didn't like something, and a girl said to me, "Is there anything you do like?" That imprinted on me because it made me realize that I must only talk about things that I don't like, and people aren't going to like that. Over time, I discovered that it is simply better if you can find ways to engage with things optimistically. The more you do it, the more it shapes the filter you have on the world and the way you see opportunities in the world.
When you're pessimistic, you're always shooting things down. That eliminates opportunities, and it forces you to constantly defend your pessimism. You're always on the defensive, and that means you can't move forward. … The more you [practice optimism], the more it becomes natural, and the more you start to attract other people who think similarly or want more yeses in their lives. Before you know it, you are looking at the world in a different way.
This interview has been edited and condensed for length and clarity.
Wondermind does not provide medical advice, diagnosis, or treatment. Any information published on this website or by this brand is not intended as a replacement for medical advice. Always consult a qualified health or mental health professional with any questions or concerns about your mental health.