Q&A
02.13.23
'Manifest's Luna Blaise Is Loving Therapy
"It's like a personal journal that talks back to you."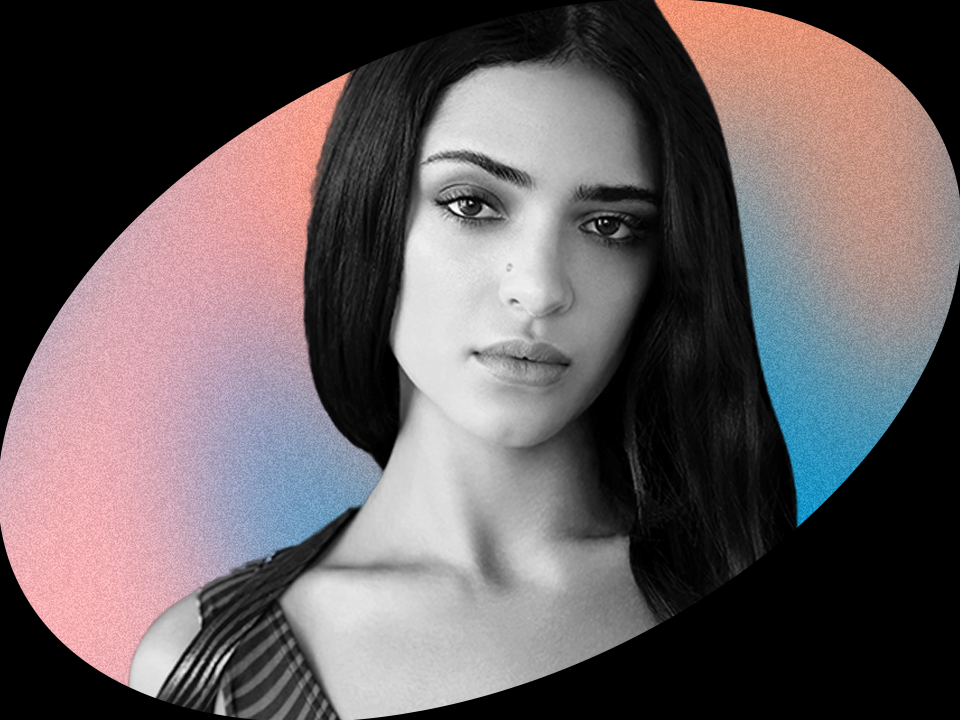 Photo Credit: Kenneth Dolin
Luna Blaise has been acting since she was 5 years old, appearing in tons of commercials and even as the Huang's neighbor on Fresh Off the Boat. These days, she's better known as Olive Stone on Manifest, the drama series about a flight that reappears five years after the passengers and crew were presumed dead. NBC canceled it after three seasons, prompting fierce demand from fans for someone to pick up the series and give it the send-off it deserves. Luckily, Netflix came in clutch this time.
With filming for Part 2 of Season 4 officially wrapped, Blaise checked in with Wondermind to share what life is like post-Flight 828 and how she's prioritizing her mental health these days. Well, when she's not having fun teasing the Part 2 premiere date on Twitter.
[Sign up here to never miss these candid conversations delivered straight to your inbox.]
WM: How are you doing lately?
Luna Blaise: I'm blessed, and I'm just happy I'm living and breathing and am surrounded by beautiful people. I'm super happy, I think! I would hope so. But, you know, there's days where I'm not so happy. It's all over the place, I guess.
WM: Manifest ended over on NBC but returned thanks to the demand from fans (and Netflix). What went through your mind when you saw this resurgence?
LB: I wasn't expecting it; I had been so settled with the idea of the show being canceled. That sat with me for at least a month, and I was like, OK, you know what? This is OK, and this is happening, and it's a chapter that's closed. But then seeing the response from everyone else who was like, "No, we want the show back, and we need this." There were petitions, and it was crazy seeing the way the fans reacted to the show being canceled. It just made us want to make more [episodes].
Then it was like a weird miracle that dropped in front of us when Netflix came to us being like, "Hey, this is what we're thinking." Immediately, all of us were on board. I'm so glad that it's now finished. I, of course, know the ending and [how] that's gonna unfold, but I know people are gonna be so excited. The response from Part 1 was absolutely incredible, so it's gonna be awesome. I'm really, really stoked.
WM: How does it feel now that the show is complete for real this time?
LB: It's an interesting feeling. I think I've got over the emotional part of everything. I'm sure another rush of that will happen when the final part comes out, but as for now, it [feels] incredible. I'm just really grateful that Netflix gave us the opportunity to finish this story that diehard fans really wanted to see finished out—that doesn't really happen for a lot of people. And [for] shows that were on network TV to go to a streaming platform and do that well, it really isn't something that happens.
WM: It's easy to start thinking about what's next right after you achieve something or wrap up a project, but are you doing anything to stay in the present moment?
LB: I haven't really been in a routine at all because it's so hard when you are filming [and] you don't have the time to go out and go to a yoga class because scheduling is all over the place. I'm really happy that I'm back in LA for a little bit, and I get to get back into those routines that I once had so long ago.
So I'm getting back into ballet and yoga and meditating and, honestly, therapy is really amazing. I'm trying everything I can to keep up with my mental health, and it's hard because mental health can be very deteriorating. It can really tear you down, especially in the entertainment industry as well as being a young woman. It gets really hard, but [it helps] practicing those routines to make sure you have your head in the right spot.
WM: What aspect of your mental health would you describe as a work in progress?
LB: In my mental health, I suffer a lot with anxiety and overthinking. I'm also a huge empath, so I put a lot of people's emotions onto me. So I'm trying to focus more on me. I also just struggle with mental health already, so I need to try and keep myself good and alright.
There's a lot that I'm trying to work on. I'm just continuously working on myself every day. I'm reminding myself that this is me, and this is the body that I'm gonna be in, and I'm only gonna be with myself for the rest of my life, so make it good and love yourself. I think those are constant reminders that we need to implement into our lives: You are you for the rest of time. This isn't anybody else's life but yours, so make it a good one, try to keep [up] those serotonin levels in your brain, do things that make you happy, and surround yourself with people that only give you light. That's what I'm practicing.
WM: What's one of your favorite lessons from therapy?
LB: I'm actually very new to therapy; that is a very new thing in my life. It's not that I never believed in it or I never wanted to try it; I just think for the past nine and a half years, I've been working. As a child going into an adult, I've been on set, and I've been working, and it's been hard to ground myself and do the normal things that everybody else does, like therapy and working out and all of that different stuff. I'm super new to it as of maybe six or seven months ago, and it's been amazing.
It's really important to get another point of view on your [life]. When you're talking to your friends and family, those people have an opinion on everything you're gonna say. With a therapist, there's no opinion, and they have no attachment to you, so there's going to be no feeling that can make you think differently about yourself. [In] a relationship with a therapist, you don't need to worry about what they're gonna think about you. You're not gonna worry about, Should I not have said that? Or, Am I too crazy? Or, Am I sounding strange? You can literally say whatever you want—that's what they're there for. … That's what I think is super amazing. And they remember everything! They always know what's going on. It's like a personal journal that talks back to you.
WM: What space do you hope to be in mentally in five years?
LB: I still want to be doing exactly what I'm doing now. I want to be acting, and I want be on a set, and I want to make sure that I still have a good head on my shoulders. I hope I'm happy and doing what I love and not getting distracted by anybody else's words. I hope that I only take my own advice and do things that make me happy and don't do things for other people. You're with you for the rest of time, so in five years, I hope I'm super comfortable with myself and am happy to be where I'm at.
This interview has been edited and condensed for length and clarity.
Wondermind does not provide medical advice, diagnosis, or treatment. Any information published on this website or by this brand is not intended as a replacement for medical advice. Always consult a qualified health or mental health professional with any questions or concerns about your mental health.