Q&A
08.02.23
'Reservation Dogs' Actor Paulina Alexis Talks the Healing Power of Horses
The rising star is on a mission to help her community.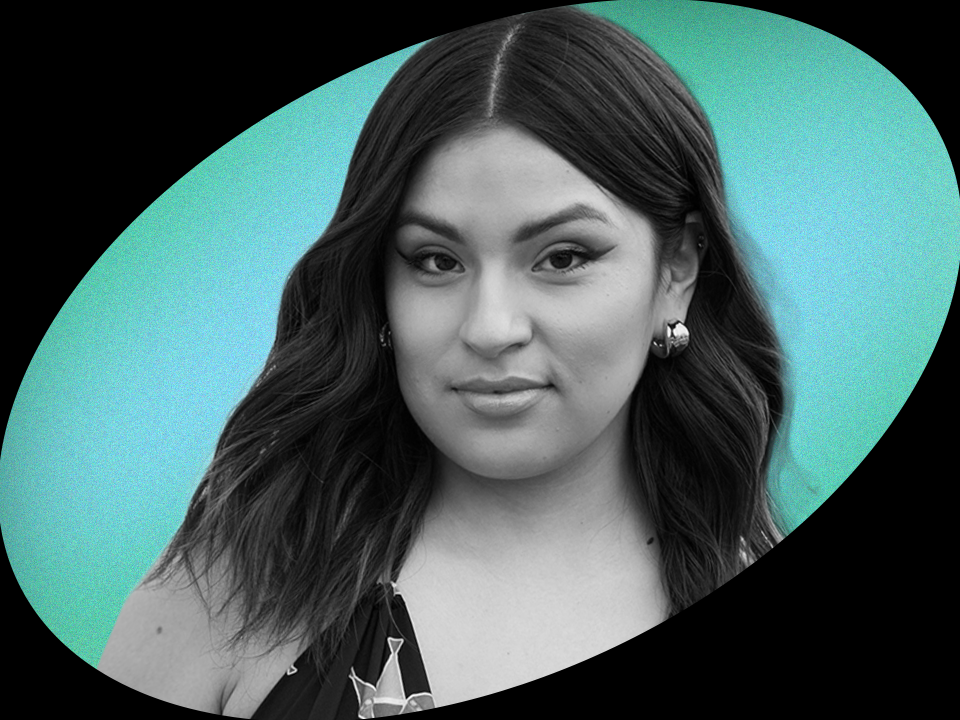 Photo Credit: Chris Shintani
This interview was conducted prior to the SAG-AFTRA strike and does not focus on the promotion of any particular project. We proudly stand with the WGA and SAG-AFTRA.
If you don't already know Paulina Alexis, the rising star who plays Willie Jack on Reservation Dog, consider this a reminder to put her on your radar.
When she's not filming, Alexis takes care of herself with some solid mental health tricks: watching comedians like Robin Williams, Chris Farley, and Jack Black; looking to the women in her family for inspiration and strength; and spending time with horses. As a horse relay rider, Alexis knows these impressive animals well and lights up when talking about how they help her through tough emotions.
Here, the actor sits down for a quick mental health check-in to share what she's most excited about these days, her love of horses, and the perfect mental health day. Fair warning: After reading this, you might get a little jealous of anyone who can go riding.
[Sign up here to never miss these candid conversations delivered straight to your inbox.]
WM: How are you doing lately?
Paulina Alexis: I'm doing pretty good. I'm around my horses. It's Calgary Stampede right now, so I'm about to buy a horse in the next couple days. [I started riding] about two years ago. I didn't grow up around horses, but I've met some people who let me just come and ride their horse, and I just taught myself how to ride.
WM: When it comes to your mental health journey, what's something you're proud of?
PA: First of all, I've never thought I could make it in the industry at all [when I was] growing up. So just living the life and going to all the award shows felt so surreal to me, and I'm so proud of myself. It's the same thing with racing. I get so nervous before a race, but then once you do it, it's like nothing. It just feels good after you do it—that's what I chase.
WM: Did you feel nervous before Reservation Dogs too or about all the attention it has received?
PA: I put a little bit of thought into it, but I didn't think about it too much. So when everything dropped, I got so overwhelmed with everything. I'm like, Oh my God, this is real, like, it's blowing up. There were times when I did get overwhelmed, but I'm used to it now. It's amazing.
WM: What helps you manage your nerves before a race?
PA: I just remember who I am and think about my capabilities that creators blessed me with, and then I just send it.
WM: What would your perfect mental health day look like?
PA: I'd probably sleep till 12, then get up, go get some hot pot, and go get a massage. I'd go walk my dog, go ride my horse for a little bit, get my nails done, get my hair done, eyebrows did—make sure they look good and crisp. And also smudge and really just take the time to rejuvenate.
WM: Horses are also supposed to be really good for therapy too, right?
PA: It's the best therapy ever. They feel everything that you feel. Even if you're just having a hard day, you just go to the barn and you see your horse and they're there for you and they just get it and they understand. … My horse has really helped me. It's like medicine.
WM: Are there any mental health goals you're working toward?
PA: I am the only racer from my reserve, and on our reserve, there are no horses—nobody really rides. I'm the only one. Here in Alberta, a lot of reserves do relays and stuff. My reserve is one of the only ones that doesn't do it. So I really want to get the youth involved in it. My goal this summer is to start a youth relay team for the kids 'cause I know so many kids who would be so good at it, like all my little nephews and nieces and stuff.
It makes me feel good knowing that I could change these kids' lives. And with horse racing, it keeps 'em out of trouble. It keeps you grounded, and it's just like medicine and it's our culture and it's in our blood.
WM: What else would you like to share with our readers about the importance of mental health?
PA: You should always take care of yourself first before you ever try to do anything. My way of doing that is through horses. Once you're on the track and you're with your horse, you forget everything … and it's a really good breather. As long as you know what you're doing and you're taking care of yourself, making sure you're healthy physically, emotionally, and spiritually, you'll be good.
This interview has been edited and condensed for length and clarity.
Wondermind does not provide medical advice, diagnosis, or treatment. Any information published on this website or by this brand is not intended as a replacement for medical advice. Always consult a qualified health or mental health professional with any questions or concerns about your mental health.