Q&A
03.20.23
The Mindset Shift That Transformed Shae Hong's Business
"The world's not gonna fall apart tomorrow because you paused."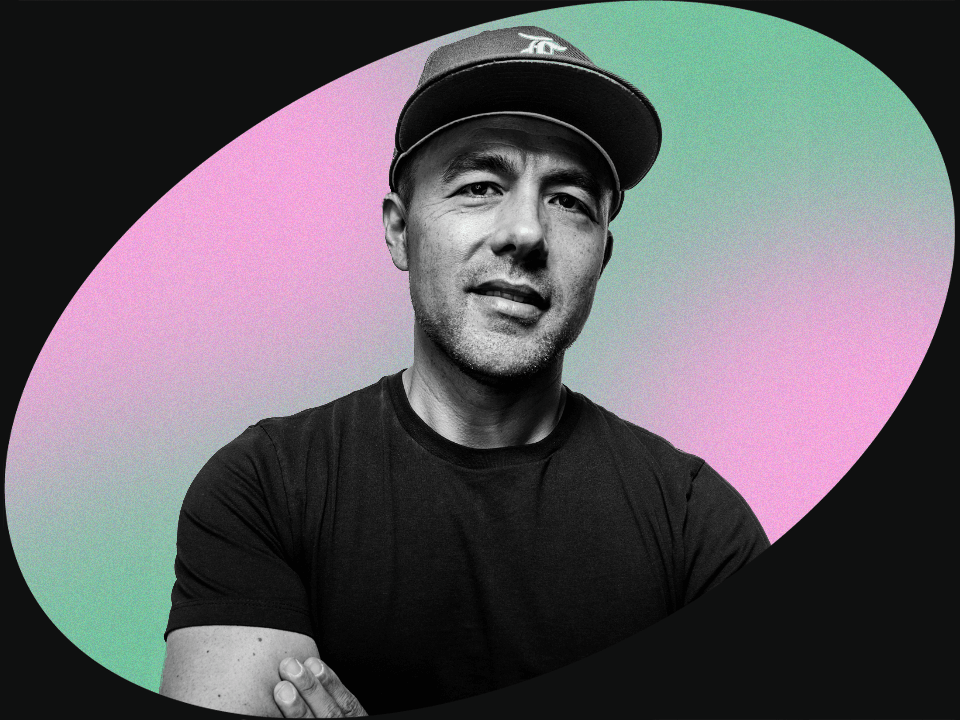 Photo Credit: Courtesy of Made By Gather
In 2003, Shae Hong founded Made By Gather, a stylish and accessible kitchenware company that boasts collabs with the likes of Drew Barrymore and Marshmello. Since then, the entrepreneur has gone on to create an impressive portfolio of brands, and Hong is finally stopping to smell the roses, he tells Wondermind. Here, Hong opens up about managing the pressure of the business world, why he's celebrating his wins for his family, and turning to cooking for a little self-care.
[Sign up here to never miss these candid conversations delivered straight to your inbox.]
WM: What does mental fitness mean to you?
Shae Hong: For me, it really means being able to be in a moment and be present and be able to listen and then process what is going on calmly and be able to react. Sometimes that means not reacting or making a decision because I need to process it, which is something I've worked really hard to get to.
WM: What helps you avoid reacting impulsively?
SH: Pausing is the biggest thing, and reminding and reassuring myself that nothing is ever that urgent. Nothing ever needs to be this timely. If you need another day, if you need a few hours, if you need a week, there's not this pressure. I grew as an entrepreneur in a very pressurized environment where it was highly focused on productivity and accomplishments, so I developed this pressure on myself to move fast and be decisive. As I've focused more on my mental health and grown and matured, I've realized I don't need to approach everything that way. It's OK to not make a decision—the world's not gonna fall apart tomorrow because you paused.
WM: How has that mindset shift changed your business?
SH: The most value has been in working with my team and being able to have [more] positive engagement with them because it becomes really collaborative when you're under a lot of pressure. And when you're acting like you're under pressure, it's really hard to have a collaborative, open discussion where everybody feels like they're heard. Being able to pause really allows me to value what other team members are saying and then be able to give back to them or follow up with them with thoughtfulness.
WM: What's had a significant impact on your mental or emotional health in your personal life?
SH: Gratitude journaling every morning and meditating.
WM: What do those practices look like for you?
SH: I always make it a priority to meditate for at least 10 minutes. I used to struggle with meditating because I had this perception that meditating needed to be 20 minutes and this concept of totally clearing your head and not having any thoughts. That kind of deterred me from doing it for years. [Accepting that] it's gonna be what it is every day, but the discipline of doing it and doing your best vs. doing it perfectly every day has been really helpful.
Usually, right after that, I do the gratitude journaling, and I keep it really simple. I just write down three things in my Notes on my iPhone that I'm grateful for from the last 24 hours.
WM: As a founder of a kitchenware company and budding chef, what role does cooking and food play in your mental health?
SH: I've gone through different waves. There was a time when I was dealing with a lot of pressure and also had some health issues that I was trying to overcome, and cooking became a real escape for me because I couldn't be on my phone. It allowed me to focus on something that created a lot of positive energy. Also, it was an opportunity for my kids to be engaged with me. So in times of really high stress and dealing with something that's kind of traumatic, I do find that it helps me disconnect on more of a regular basis. … And it forces creativity because it's hard to cook healthy all the time and have it taste good. It's therapeutic. I try not to let it become too much of a task, and if it does, I back off for a while because that doesn't give me the same positive experience as when it was more fun.
WM: As somebody who's launched some cool brands, what's something that helps you enjoy the milestones in your life and stay in the moment?
SH: This is my lifelong challenge. It's really hard, to be honest. It's always been a very big challenge, [and for] the first 15 years of my career, I never smelled the roses. I would overcome these big accomplishments or have something big happen, and it was like I was already so focused on what was next. It was like they just happened and went.
I think the practice of being in the moment and then trying to enjoy those big milestones is really hard. But the base I've built—starting with that gratitude journaling—helps because it makes you stop and pause and think and then be deliberate about celebrating that with my family or my team. I'm really trying to work on this [with] my kids, actually, because it was such a challenge for me for so many years, and I don't want my kids to not celebrate big milestones. It's like, that's why you do it, to feel really good, but it's not easy.
WM: What else would you like to share about the importance of mental health?
SH: For me, it's helpful to talk about it and be open about your mental health and share how you're feeling or big mental health challenges you've gone through with a close friend or somebody that you trust. It's so important. There were times when I'd go for months where I didn't do that, and then [when I did open up], it felt good. You don't have to figure it out all on your own.
This interview has been edited and condensed for length and clarity.
Wondermind does not provide medical advice, diagnosis, or treatment. Any information published on this website or by this brand is not intended as a replacement for medical advice. Always consult a qualified health or mental health professional with any questions or concerns about your mental health.