Q&A
11.07.22
How Shangela Fills Up Her Emotional Tank
The drag queen and mental health advocate isn't giving up on herself.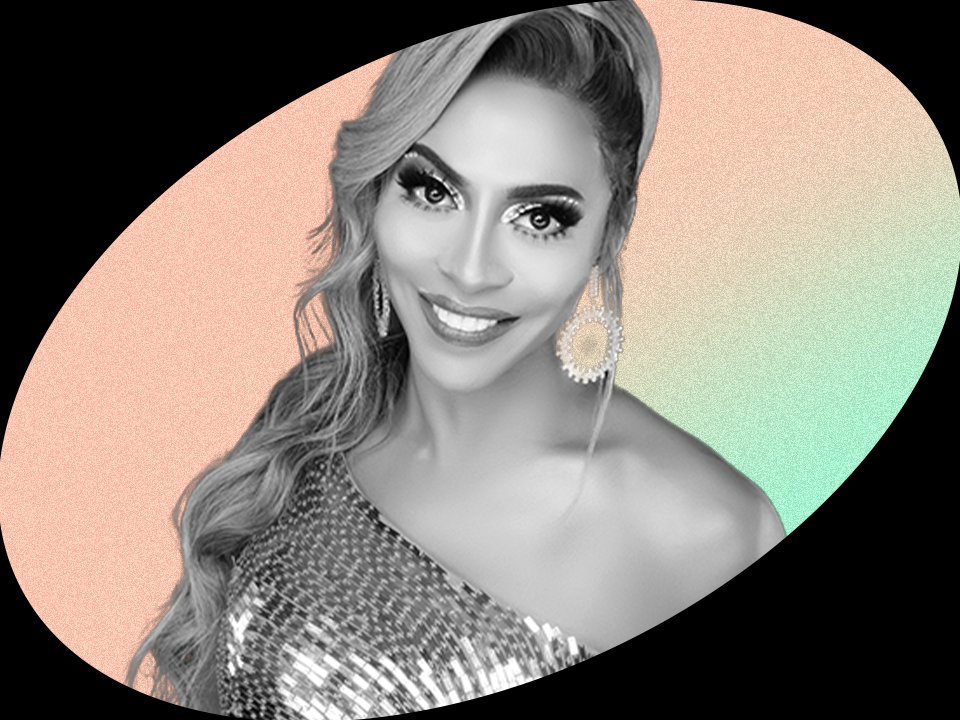 Photo Credit: Davide Laffe
Shangela might've started at the bottom of the pack on Season 2 of RuPaul's Drag Race (let's not even get into that All Stars 3 robbery), but she never gave up on herself. Now, the queen is dominating Dancing with the Stars week after week while gearing up for Season 3 of HBO Max's We're Here and her Fully Lit tour that kicks off in January. On the heels of a Jennifer Lopez-themed DWTS performance worthy of the Super Bowl halftime show, Shangela spoke to Wondermind about savoring this moment, leveling up by chilling out, and what Lady Gaga taught her about mental health.
[Sign up here to never miss these candid conversations delivered straight to your inbox.]
WM: How are you doing lately?
Shangela: I am doing wonderful. I feel great, excited for the day, and my knees are like, "C'mon, baby, let's get back to this Epsom salt as soon as this rehearsal ends." … But I wouldn't want to be anywhere else right now—I'm having the time of my life. It is work, but it's also really exciting [because] you feel like you're working toward something.
WM: Right now, you're performing on Dancing with the Stars every week. What's one mental health reminder that you're keeping close while working on such a high-demand job?
Shangela: One's mental health and mental optimism are critical. Never give up on yourself. The love that you have for yourself is so important, and it's like a gas tank. Sometimes it runs low—even mine. People always say to me, "Shangela, how do you always have so much confidence? You just look like everything's always great." It is not always roses and sunshine in my life. I deal with challenges, hardship, tragedy, and failure, but one thing that I've never done is given up on myself. I find a way to refill the tank of love that I have for myself so that I'm ready for other people to love and support me. [Then] I can see that, and I can focus more on the love in this world than any of the negativity. When it runs low, you got to put some back up in there.
WM: What helps you do that?
Shangela: Honey, I spend time at the pump! Yes, ma'am. I focus on the things that I'm grateful for in my life. I journal, and I try to do it in the morning. I try to start my day by remembering the things that I am grateful for in my life, including my health, my body, the ability that I have to go out there and perform, and the opportunities that I have to do what I love, which is entertain. I'm also grateful for my family and the people who support me. I'm grateful that I have friends in this world that I'm also excited to support. Focusing on what I have and not necessarily what I don't have helps me.
Look, I'm on the ground floor of technique in this competition when it comes to some of the things that the judges are looking for. I definitely want to work on those things, but I don't focus on the fact that I'm not at the top of the leaderboard. I focus on being grateful that I'm in this competition—I'm the first drag queen to ever be on Dancing with the Stars in this particular ballroom. There are little Shangelas and DJs that are home all over our country that are watching this show and hopefully believing that they can one day achieve the same dream if they just keep going.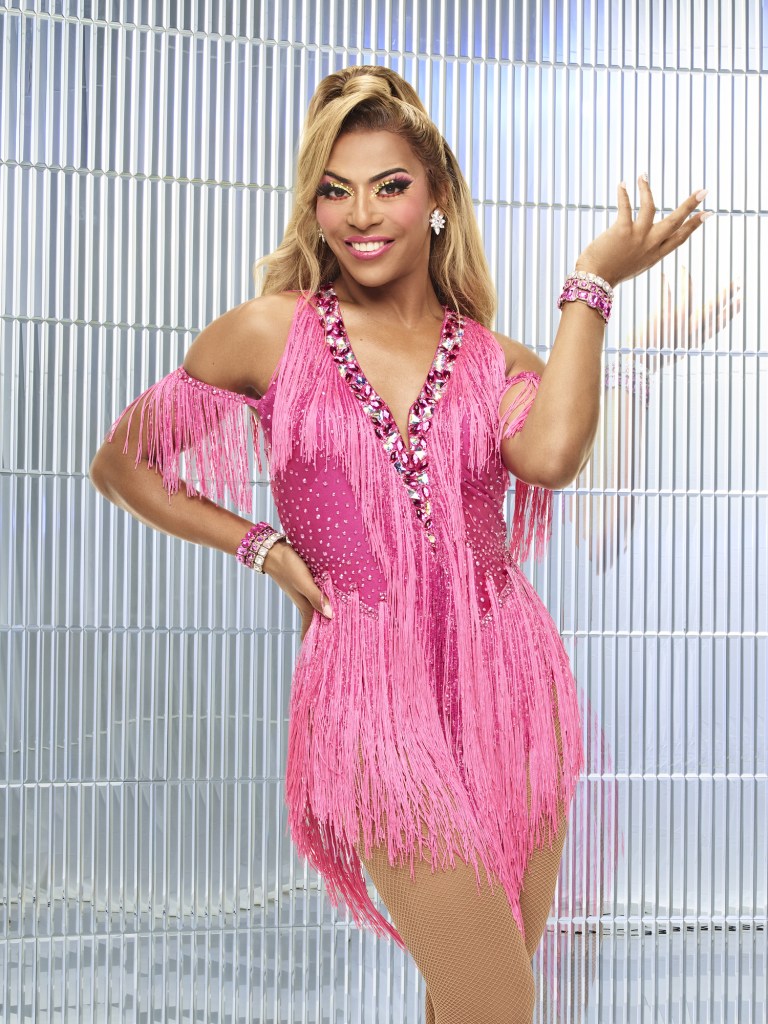 WM: You're also a coach on We're Here and help people come into their own through the power of drag. What has drag taught you about your own mental health journey?
Shangela: You have to believe in yourself before you can expect anyone else to believe in you. I'd only been doing drag for five months before I went on RuPaul's Drag Race [and competed against] some of the best drag queens in all the country. There I was! I was the first one voted out of Season 2, but I never gave up on myself. Drag has taught me the strength and confidence that I can build within myself by being my most authentic self.
WM: Are there any aspects of your mental health that you describe as a work in progress right now?
Shangela: I want to work on taking a temperature check of my mental health and listening to the body and mind when they need a rest. I'm such a go-go-go person. I was raised with a very strong work ethic, and I've been able to achieve things in life because of my nonstop perseverance and work. I got a song called "Working Girl," OK! But sometimes your mind needs rest, and you have to listen to your mind and your body when it says, "Hey, today I need to slow down and just focus on regathering and regrouping." It's important to listen to ourselves and not feel ashamed or as if you're letting anyone or yourself down by saying, "I need a break," or "I need help." Take a moment for yourself. [Sometimes] you start to feel like, Oh, I took a day off, or I fell off. No, baby. You may have just leveled up because you listened to yourself.
WM: How do you cope when you're having a tough mental health day?
Shangela: I watch romantic comedies. I love a J.Lo movie, a Maid in Manhattan, and Julia Roberts in My Best Friend's Wedding. Even a movie like Sister Act, which is not necessarily a rom-com, but it's a lighthearted comedy. I watch those things because they sometimes take my mind off the pressures of everyday life, and I have an escape into a place that makes me laugh and reminds me of my younger years when life was more carefree for me. I love to escape into those movies 'cause they make me feel lighthearted and focus on the happiness in life and know that I can have it too.
WM: If you could talk to yourself like a friend right now, what would you say?
Shangela: You got this, boo. I am my friend, and I have to take care of myself 'cause I love my friend and myself. … When my friend feels down, I have to hold my friend. When my friend feels low, I lift up my friend. When my friend needs to be quiet and have quiet time, we shut up and unplug. And when my friend is nervous, I say, "You got this boo." No matter what, you got this.
WM: What moment in your mental health journey are you most proud of?
Shangela: During the pandemic, specifically in 2020 and 2021, there was a period when so many of my fellow drag sisters were going through tough times because drag entertainers rely on a lot of venues and social activities in order to entertain people and come together. During that time, everyone had to be isolated from each other, and people were really hurting financially and mentally. I remember working with The Actors Fund, and I created and led an initiative called Feed the Queens that fundraised $100,000. We gave 100% of that money to out-of-work drag entertainers to help hold them up and hold up their mental stability and health and welfare.
I was inspired by my friend Lady Gaga. She's been one of the most outspoken people about the importance of mental health, and seeing the initiative that she kicked off at the start of the pandemic inspired me to do one specifically for my drag family and community. She's been one of the driving forces in my commitment to uplifting mental health.
This interview has been edited and condensed for length and clarity.
Wondermind does not provide medical advice, diagnosis, or treatment. Any information published on this website or by this brand is not intended as a replacement for medical advice. Always consult a qualified health or mental health professional with any questions or concerns about your mental health.