Explainer
02.06.23
What Is Trichotillomania?
Someone who lives with the hair-pulling disorder explains what it's really like.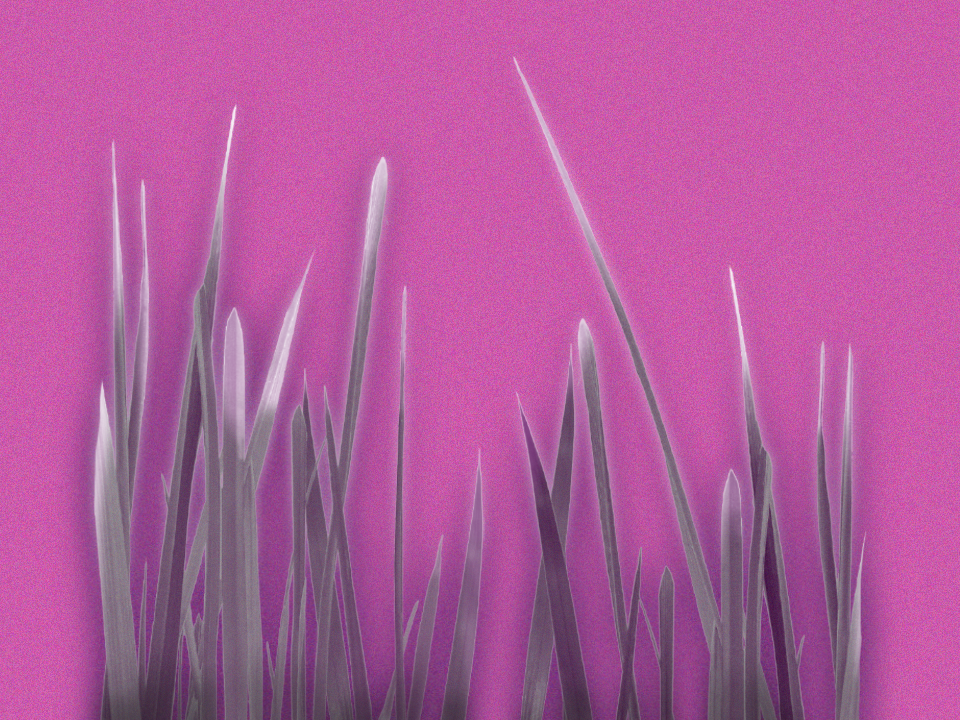 Shutterstock / Wondermind
I don't remember all of the details, but I do remember the moment that I realized I had no eyelashes. I was in elementary school and talking with a friend's mom when she stopped mid-conversation and said, "Sweetie, where are your eyelashes?" And she wasn't wrong. The top lashes on both of my eyes were completely bare.
They didn't fall out and my dog didn't eat them (although that excuse worked for a while). I was pulling them out. At the time, I was doing it subconsciously but, nevertheless, it was still happening. I was ashamed, embarrassed, and freaked out that I was doing this to myself—and that I couldn't stop. That's when my parents decided to send me to a therapist who diagnosed me with trichotillomania.
What is trichotillomania?
This mouthful of a diagnosis is a fancy word for a hair-pulling disorder. "Trichotillomania is a condition where a person compulsively pulls hair out of their body, including head hair, eyebrows, eyelashes, beard/mustache hair, pubic hair, or any hair really," explains Elizabeth Gordon, LCSW, a licensed clinical social worker who specializes in the condition. 
In addition to hair loss, trichotillomania can also impact your day-to-day functioning and productivity. In my case, trichotillomania can cause serious delays when I'm trying to get work done (like while writing this story, for instance). I'll stop for several minutes multiple times to pull, which isn't exactly great for productivity. A task that could take me an hour starts to take two to three depending on the day.
Trichotillomania falls under the umbrella of obsessive-compulsive and related disorders in the Diagnostic and Statistical Manual of Mental Disorders (DSM-5-TR). More specifically, it's known as a type of body-focused repetitive behavior (BFRB). "BFRBs are any repetitive self-grooming behaviors that involve biting, chewing, pulling, picking, or scraping one's own hair, skin, or nails that results in damage to the body and have been met with multiple attempts to stop or decrease the behavior," says Marla W. Deibler, PsyD, licensed clinical psychologist and founder of The Center for Emotional Health of Greater Philadelphia. While anyone may pick at their skin or hair when they're stressed or bored, it wouldn't necessarily be considered a BFRB unless it's causing significant distress, impacting your life, and not explained by any other physical or mental health condition, says Dr. Diebler.
What are the symptoms?
The main symptoms of trichotillomania are persistent hair pulling despite repeated attempts at stopping, according to the DSM-5-TR. And we're talking about hair anywhere on the body, so your site of choice may change over time. This pulling can happen throughout the day or during one longer chunk of time (like an hour spent in front of a mirror). In more severe cases, people may find themselves ingesting the hair that's been pulled out, which can lead to stomach issues like a gastrointestinal blockage, notes Dr. Deibler.
These hair-pulling episodes are often tied to specific emotional states, so they might be triggered by anxiety, stress, or boredom. "We typically see an increasing sense of tension immediately before pulling out the hair, and after pulling a sense of pleasure and relief as well as intense guilt and shame," says Gordon.
It's common for people with trichotillomania to hide their hair pulling from others and only do it when they're alone. "For many, shame and embarrassment about the behavior leads to avoidance and isolation, resulting in a great deal of emotional distress. This places them at risk for a co-occurring psychiatric disorder, such as a mood or anxiety disorder," says Dr. Deibler. "These individuals often go to great lengths to cover, hide, or camouflage damaged hair, skin, or nails and have difficulty with time management due to the significant time involved in engaging in the behavior as well as efforts to conceal it. These behaviors may also lead to strained relationships with loved ones and friends."
As you can imagine, living with trichotillomania can be exhausting and distressing, though it can range in terms of severity. For some people a BFRB is merely a "mild frustration," says Dr. Deibler, whereas for others it can be a lot more intense, especially when it comes to keeping up appearances and maintaining relationships.
While I'm not too concerned about what people think at this stage in my life, it wasn't always like that. In high school, I was filled with anxiety about whether or not my classmates would notice and say something. As a result, I barely lifted my head up to make eye contact and spent most of my time buried in a textbook. I was afraid to make new friends and introduce myself to new people because I was nervous that all they'd notice was my eyelashes (or lack thereof). I'm not sure if it's the reason why I'm not the biggest fan of socializing to this day, but if I had to make an educated guess I'm sure that plays a part in it.
Who typically gets trichotillomania?
The DSM-5-TR estimates that trichotillomania affects 1 to 2% of the population, but the amount of people who deal with any type of BFRB might be higher. Though previous research suggested that trichotillomania was more common in people who identify as women, an online survey of over 10,000 U.S. adults found that the rates didn't differ much based on gender. Although symptoms can start at any age, it typically pops up around puberty.
While the exact cause of BFRBs isn't known, Dr. Deiber explains that both genetic and environmental factors are likely at play. As far as the genetic component, the DSM-5-TR says it's more common in people with a personal or close family history of OCD. And it's worth noting that most people with trichotillomania have at least one other BFRB. As for the environmental factors, Gordon says that some common triggers include boredom, stress, and restlessness. Personally, my triggers usually involve stress and sadness, so those are the days when I find my hands more apt to make their way to my lash line.
What does treatment look like?
Similar to many mental health conditions, treatment for trichotillomania starts with reaching out for help with symptoms that are seriously interfering with your life. The reality is that you can't force someone to go to therapy, take medication, or make any other lifestyle changes they don't want to make. That said, if you or someone you know is ready to get help, there are a few different options when it comes to treating trichotillomania.
First, there's therapy. Dr. Deibler and Gordon both mention cognitive behavioral therapy (CBT) and habit reversal training (HRT) as being particularly helpful in treating trichotillomania. "HRT helps pullers gain awareness of the behavior, find alternative behaviors, and practice resisting urges to pull," says Gordon.
Comprehensive behavioral (ComB) treatment is one of the leading approaches for treating BFRBs, according to the International OCD Foundation. Acceptance and commitment therapy (ACT) and dialectical behavior therapy (DBT) skills training have also been shown to provide effective adjunctive strategies, says Dr. Deibler.
Since trichotillomania and other BFRBs are experienced differently from person to person, it's important that behavioral therapy be personalized to each individual's own specific needs.
As for medication, both practitioners note that there is no medication specifically FDA-approved for the treatment of trichotillomania, however, Gordon says that medication may be helpful for some people, especially if they're taking it for another mental health condition and it helps address the factors that contribute to their hair-pulling triggers.
From my personal experience, I found the greatest success with talk therapy in combination with a habit-reversal bracelet. I use one by HabitAware that is specifically for people with BFRBs and gives off a vibration when certain hand motions and movements are detected. Since my pulling happens subconsciously, this helped me become more aware of when it was happening. That, mixed with other techniques I've learned to notice the behavior and course correct, has helped me a lot.
The bottom line: If you occasionally pick at your cuticles or make a wish on a stray eyelash, then you probably don't have trichotillomania. However, if you've resonated with some of the information in this article, it might be worth checking in with a mental health professional sooner rather than later for support.
Wondermind does not provide medical advice, diagnosis, or treatment. Any information published on this website or by this brand is not intended as a replacement for medical advice. Always consult a qualified health or mental health professional with any questions or concerns about your mental health.