Stories
12.22.22
The Life-Changing Magic of an Adult ADHD Diagnosis
This message is brought to you by validation, compassion, and medication.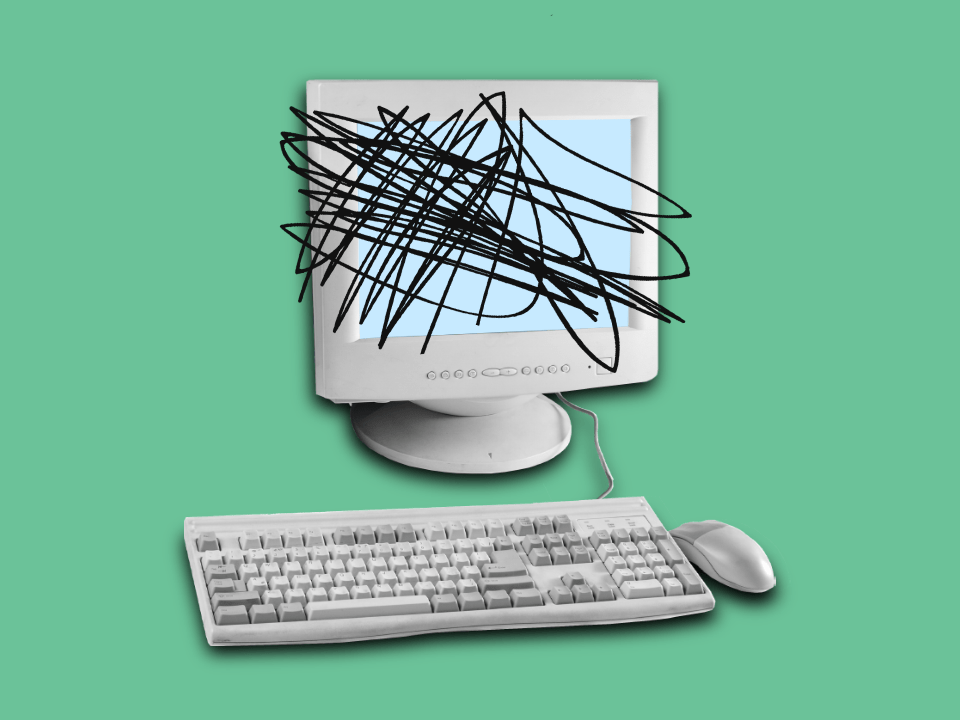 If you're totally spiraling after an ADHD (or attention-deficit/hyperactivity disorder) diagnosis, that's understandable. Being told you have a chronic mental health condition might change the way you think about yourself or your life in general, which can be, um, overwhelming—to say the least. Or maybe TikTok has convinced you that you probably definitely have ADHD and you're thinking about finally getting a mental health professional's opinion.
Either way, it can help to know that you're not alone at all. A 2019 study found that between 2007 and 2016, the number of adults diagnosed with ADHD rose 123%. So, yeah, being diagnosed definitely isn't as rare or scary as it might seem.
In fact, realizing that there's a scientific reason behind symptoms you've been dealing with for most of your life can be kinda liberating. And once you learn strategies to work with your brain and find the right medication (if you decide to go that route), having an ADHD diagnosis just might lead to some life-changing revelations. .
Here, eight people share how finally getting diagnosed with ADHD as an adult actually made a hugely positive difference in their lives.
1. It can feel like sweet, sweet validation.
"I grew up with a mom who made sure everything had a place and time, and it was really hard to follow suit. I managed to get things done, but always in my own way. My mother could never understand how I didn't go to class in college and still got C's and B minuses. There were other things that I excelled at when I couldn't get organized. Having the diagnosis shows that there's a reason for why I do what I do. [It's not] stupidity or laziness. I used to think all the time that I was being lazy and I wasn't focusing, but there's only so much focusing I could do when I didn't have [those tools] in my toolbox."—Bettina C., 62
2. It can change the way you think about your time and organization.
"Procrastination is a big thing for me, so forcing myself to do things on time was hard. But I feel like after my diagnosis and all of the exercises and the medication, I have been better at setting deadlines for myself. Even if there are other deadlines that I have to meet, just keeping a calendar in an organized manner where I'm like, OK, if I do this today, then I don't have to worry about it tomorrow is really helpful." —Fatima O., 25
3. It can help you find the best version of yourself.
"Since [I started taking medication for my ADHD], I feel more confident in myself and my ability to perform. I feel like I am a better friend, a better participant—like I go to church and I can finally hear the homily. So I'm more spiritual now. I feel like a better version of myself, the version that I have always known that I am. I feel like I'm a capable woman. I feel like I'm intelligent. And for the last four years of college [leading up to my diagnosis], I did not feel that way. I really had such low self-esteem. I saw everyone else excelling around me, and I felt like I wasn't there."—Megan C., 23
4. It might make social anxiety easier to manage.
"Part of [my] ADHD is being socially anxious and worrying that people don't like me. Realizing that that's a part of ADHD has made me be like, OK, it's not that they don't like you, this is your ADHD and anxiety talking. So [I'm] more self-aware of my own thought process. It definitely still pops up, but just giving myself the script of why I'm having these thoughts made them a lot easier to cope with and understand.
It's also given me the language to express to my friends if I feel rejected. I'll be like, 'I understand why I'm feeling this way, but I need you to know this is how that came across.' Knowing that feeling this rejection is part of the ADHD and anxiety gives validity for me to be able to express it in a way that I don't feel is blaming or burdening other people."—Cece G., 25
5. It can help you reframe your work style.
"Everybody always used to say, 'You work so many hours,' and in my head I was just like, I'm just trying to get my job done. That's all I'm trying to do. And I didn't know why [tasks were taking me so long] at the time. So [having the diagnosis] has helped me put better strategies in place and recognize triggers at work that [send me] in a hundred different directions. Medication isn't the be-all and end-all, but it helps me focus and, when I do get distracted, helps me get back into what I was doing quicker."—Kim S., 57
6. You'll probably start giving yourself a lot more compassion.
"The validation and relief I felt holding the paperwork with the ADHD diagnosis in my hand was the most pivotal moment in my adult life to this day. For the first time in my life, I felt seen and understood, and I felt I could finally see myself and give myself the compassion I deserved. After years of lost friendships, missed deadlines, late arrivals, breakdowns, depression, and anxiety I had come to believe I was unmotivated, emotional, strange, annoying, clueless, and selfish. When I was diagnosed with ADHD, these beliefs I had about myself changed. I began to view myself with compassion. I realized that coming up short so much of my life wasn't a moral failure—it was a difference in the structures and chemistry in my brain."—Kelly B., 32
7. It might help you work with your brain instead of against it.
"I realized that I really succeed when I do things that agree with my brain—and that's not something I can control. I think the diagnosis gave me the permission to go easier on myself and really analyze myself. [I used to think], Well I should be good at anything I do; it's just whatever I set my mind to. And now, because I know that I have some limitations, that actually gives me the permission to be more introspective and think, A doctor actually said I can't do XYZ very well based on his diagnosis and what ADHD means. That allows me to go easier on myself in some regards."—Robert M., 29
8. It might even help your loved ones understand you better.
"I fidget a lot. I tap the table. I bounce my toes. And from time to time my wife reaches across the table and puts my hand down so that I stop tapping the table because she has something else she wants to think about. Having a label on it probably helped her [understand why I do that]."—Bill H., 80
These quotes have been edited and condensed for length and clarity.
Wondermind does not provide medical advice, diagnosis, or treatment. Any information published on this website or by this brand is not intended as a replacement for medical advice. Always consult a qualified health or mental health professional with any questions or concerns about your mental health.