Q&A
12.21.22
Amanda de Cadenet Wants to Talk About Death
The photographer and podcast host knows being in the dark about this makes it so much more difficult.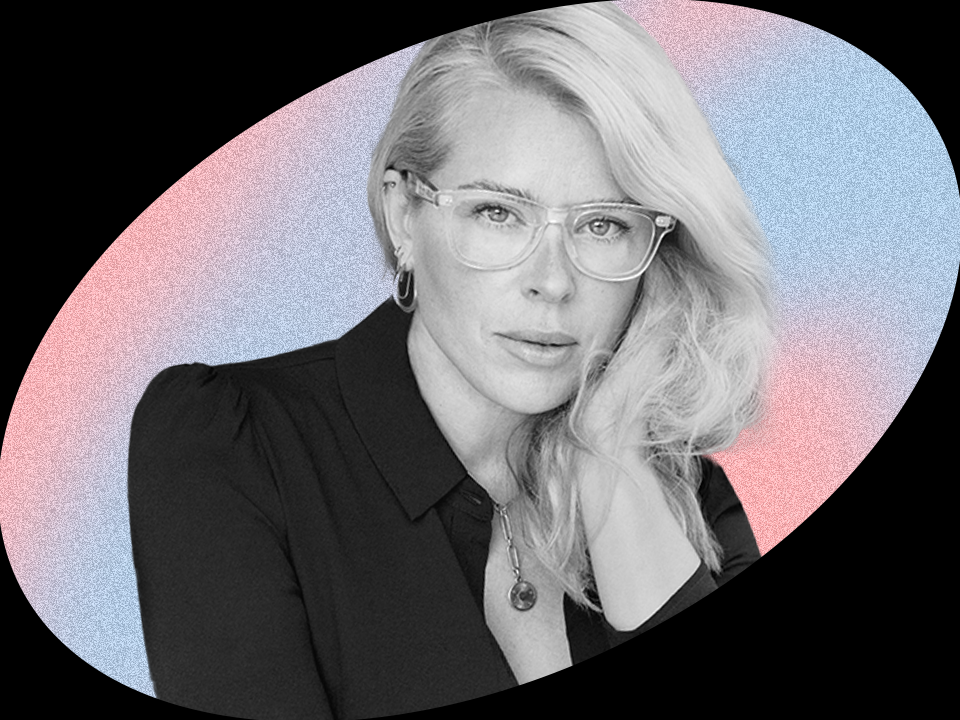 Photo Credit: Celeste Sloman
Everything Amanda de Cadenet does is rooted in empathy and the drive to connect with others. From founding the #Girlgaze movement, which has since become a massive network of women and nonbinary and transgender creatives, to hosting The Conversation podcast that regularly digs deep with high-profile guests, de Cadenet is all about authentic, transparent conversations. Here, the advocate and photographer opens up to Wondermind about the one life experience we all need to be talking about more and embracing sensitivity.
[Sign up here to never miss these candid conversations delivered straight to your inbox.]
WM: What aspect of your mental health are you working on these days?
Amanda de Cadenet: Something that I am really focused on is resilience. I have felt like I'm lacking in resilience, but that is because I had a series of very stressful events occur one after another that really depleted my resilience bank. So I've been working on resilience and specifically on non-reactivity, on really choosing how I want to respond to people and trying to allow a pause in between my feelings and what I say.
WM: What does that look like in practice?
ADC: In the smallest case, it can be taking an extra couple of seconds before I respond. In the largest case, it can take me saying, "I'm going to need to get back to you on that," and leaving the room, getting off the Zoom, getting off the phone call, and calling a trusted advisor and saying, "How do I deal with this? I feel really flooded."
If I'm going into a situation I know is triggering, I will write down what my talking points are. I am obsessed with the Insight app because it has hundreds of thousands of talks and meditations for everything. … So if I'm going into a situation I know is triggering, I'll try to prepare myself by listening to a talk on something or grounding myself in some way.
WM: You started The Conversation to connect with underrepresented women, non-binary, and trans people to foster transparent and authentic conversations. You also get vulnerable on your personal social media. What's something that was scary to share, but you're glad to have shared it?
ADC: There are so many things that I have shared that are deeply personal along the way, through my book, It's Messy … and on The Conversation, I share a lot of deeply vulnerable parts of my journey. When we talk about something, we're removing stigma. I'm also a firm believer that when we share our painful experiences, that is a way for us to connect with other people who have a similar experience. It's the isolation of feeling like we're alone that is a part of the overwhelm.
My dad passed eight weeks ago, and one of the most comforting things for me was the thousands of stories that people shared with me on social media about dealing with death and loss. I don't even know most of those people, but just hearing their stories was so comforting for me. I really believe in shared experiences and sharing vulnerabilities. We connect with feelings. The specifics are going to be different, but the feelings are what is the same. That's why I share a lot of feelings. 
WM: As a self-described sensitive person, what's the key for you when it comes to managing those emotions that you feel so deeply?
ADC: It's so difficult. I struggle with it every day. I have a list of things that comfort me. Nature is one of them, animals is another. [They both] comfort me and help regulate me. Finding a community of people who do not judge me for my sensitivity and my pathology has also been really invaluable. Sometimes that community is deep, and sometimes it's only a few people. But people who understand me, don't judge me, can support me, and love me has also been very helpful.
Being a very sensitive person is a really beautiful thing because it has given me immense empathy, and that empathy has driven my life choices. The company Girlgaze that I founded has the goal of connecting female, non-binary, and trans women with job opportunities, [and it] came from caring. My platform The Conversation came from wanting to connect women through storytelling and shared experiences.
On the flip side, it is very hard to have that level of sensitivity. It's like a blessing and a curse. You feel things so deeply and you have to remember that most of it is not personal. I get my feelings hurt a lot, and I have to remind myself it's not personal. This is not to do with you. It's to do with someone else.
WM: In your books and shows, you talk about your childhood and all that you've experienced growing up in the public eye. If you could go back and give your younger self some advice, what would it be?
ADC: Everything that I am experiencing as a young person, as a child, and as a teenager is going to help shape who I am and what I do in the world. Even though it feels intolerable at times and confusing and overwhelming, there is a gift in all of those things. That, I have found to be true and continues to be true. Pain is the cornerstone of growth.
WM: What's next for you?
ADC: I'm working on a series about death because my dad just died. That is really interesting as part of my process of understanding death. I'm really grateful to be able to kind of process that in a project because it's helping me to understand and make sense of it.
WM: What's one thing you've learned about death so far?
ADC: Death is the only inevitability, and we need to start talking about it. It's one of the last things that people don't want to talk about, and that's why we're going to be talking about it. … We experience grief and loss and death—everybody is going to experience it at different stages of life. Death is another stage of life. It's the last one, but we could be any age and we're experiencing death. It could be a friend, a parent, a caregiver. There are sudden deaths; there are different types of death; there are different situations surrounding death. And yet we're so afraid of it. We just don't talk about it. People go, "Oh my God. That's so morbid." Well, OK, but it's inevitable—it's gonna happen to you. It's gonna happen to me. It's gonna happen to people we love. It's the same thing as mental health stigma—there's death stigma. … What if we talked about death the same way we do about, you know, factory farming.
WM: It would change our responses when we lose somebody. It might not make it easier to deal with, but…
ADC: But we'd have some experience around it as opposed to like, What is this!? Being in the dark about something is so much more terrifying when the thing happens.
WM: What other parting words of wisdom do you have?
ADC: Mental health is a lifelong journey; it's a lifelong commitment. At times it has felt like a curse, and at other times, it has been such a blessing. There are such incredible assets that come from being forced and choosing to pay attention to your mental health. Without [my mental health], I have nothing. It is the foundation of everything. Everything I do is reliant on my mental health being taken care of and stable.
This interview has been edited and condensed for length and clarity.
Wondermind does not provide medical advice, diagnosis, or treatment. Any information published on this website or by this brand is not intended as a replacement for medical advice. Always consult a qualified health or mental health professional with any questions or concerns about your mental health.