Explainer
09.16.22
Let's Talk About Anticipatory Grief
You know that strange sense of loss you feel before something is actually gone? Yep, this is that.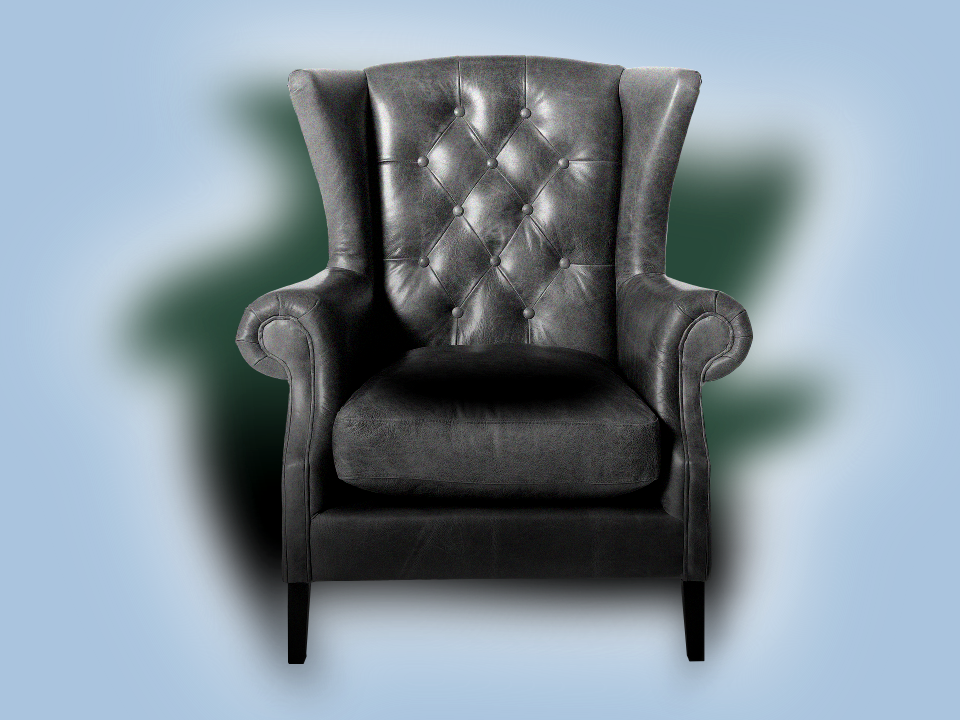 Shutterstock / Wondermind
My grandma had Alzheimer's. Before she passed away, she was declining mentally and physically for years—and pretty steadily over the course of the last few. Many people in my family seemed to be going through their own level of grief despite the fact that she was still here. This phenomenon is called anticipatory grief. My grandpa, her husband of over 60 years, talked endlessly about losing her. My mom often stepped into a caregiver role with an unwavering exterior, but I know that she was grieving for my grandma back then too. So was I.
But what is anticipatory grief, exactly? Though it's not a diagnosable disorder, it's defined by a mix of anxiety and sorrow, according to the American Psychological Association (APA). And though the APA says it's "experienced by someone who expects a loved one to die within a short period," it isn't limited to impending death, says therapist and author Claire Bidwell Smith, LCPC. Anytime you're aware that a loss is going to happen and you're emotionally preparing for and reacting to that loss, you're in the thick of anticipatory grief. For example, this feeling might come up if you're close to someone who's chronically ill, you're about to finalize a divorce or breakup, or you know you have limited time left at a job you love.
Anticipatory grief can also happen during life changes or transitions that might seem good, like moving to a new home, says grief and trauma therapist and author Ajita Robinson, PhD. In this case you could be grieving the loss of a neighborhood and neighbors you knew well, a specific routine, or other things you're familiar with, she explains.
Maybe the most annoying thing about anticipatory grief is that even though you're mentally preparing for a loss (and feeling the emotional impact of that preparation), it doesn't always make losing someone or something easier. "No amount of time [or] loss history can prepare us for what it feels like to actually navigate an absence," says grief and trauma therapist Katherine Hatch, LCSW.
Signs and symptoms of anticipatory grief
Just because you know an inevitable loss is going to happen doesn't mean that you'll know when it will go down. So it's common to feel like you're in a state of limbo on top of that anxiety and sorrow, says Smith.
But wait, there's (unfortunately) more symptoms of anticipatory grief, according to Smith and Dr. Robinson:
Sadness and tearfulness when imagining the loss
Overall feelings of depression
Irritability and anger about the circumstances
Anxiety and ruminative thoughts
Feeling like you aren't in control
Fear and dread about the situation
Guilt and shame because of a complicated relationship with the person you're losing
Avoidance of the person you're losing or of certain convos related to the loss
It's worth noting that not having these symptoms doesn't mean you don't care about the impending loss. For instance, if you're taking on a caregiving role for someone who's terminally ill, it's possible that burnout could get in the way of fully feeling these emotions, says Hatch. Instead, you're in this survival mode where you're just trying to get to the next day, she explains. And even if you're not a caregiver, not having the time or space to process your emotions can keep you from experiencing the full force of anticipatory grief, she adds.
Plus, there may be instances where people in the middle of this specific kind of grief are also hopeful. They might be thinking about outcomes they hope could happen, "the very opposite of the outcome that is looming," says Hatch. "For example, when diagnosed with a terminal illness, it is very normal for people and their family members to hold on to the hope of a full recovery. And, at the same time, this hope for full recovery is often followed by a feeling of helplessness or despair." Grief—anticipatory grief included—is a learning process, so this cycle of hope and despair is a way for them to come to terms with reality and "live within the powerlessness of [the] situation," she explains.
How to deal with anticipatory grief
When you're anticipating loss, it's common to get caught up thinking ahead or reliving the things that already happened, says Smith. As with any type of rumination, this can leave you feeling pretty crummy. But, it doesn't have to be like that. When you can, using a grounding technique to bring you to the present moment can make you feel like you've regained a little bit of control, she says. Try a breathing exercise, take a walk outside without looking at your phone, dabble in a little mindfulness meditation—there are tons of options.
Another way to get a sense of control back is by trying to stick to a specific routine, adds Hatch. Maybe you wake up and brew coffee for yourself every morning while you read the news or you make your bed after brushing your teeth. Whatever kind of regimen works for you is solid.
Outside of that, ask yourself what issues or people you may be avoiding because of the grief you're feeling. Have you stopped seeing the person you're going to lose? Do you steer clear of conversations about the life transition or death? It's super common to use avoidance as a coping mechanism for your pain, according to Dr. Robsinson.
But, think about what might weigh you down if you don't deal with it right now, says Dr. Robinson. Do you want to make amends with a person you know will pass away soon? Are there things you still want to do with them? Say what feels important to you, Hatch encourages. "If people have been able to say the things, to really have the conversations as much as they can, that's what [can] influence people's grief process."
Getting your thoughts down on paper can also help sort out what's going on in your head and in your heart, says Smith. You can write letters to whomever or whatever you're losing or just journal about your sadness.
And, because people tend to be hard on themselves when they're at their most vulnerable, don't forget to cut yourself some slack, says Smith. Ask, "What do I need to get through this crappy situation?" suggests Hatch.
Finally, finding support during this time is crucial too. Whether it's talking to your inner circle or joining specific groups, like ones for caregivers or people going through divorce, speaking to others who know what you've been through or who can just offer comfort can help, says Hatch.
It's also a good idea to seek therapy before the loss happens, says Smith. "As a therapist, it can be really helpful [for me] to get to know [people] before they're in that deep place of grief," she explains. That allows her, and therapists like her, to learn about your circumstances, personality, and coping mechanisms, making therapy feel more supportive when you need it most.
Wondermind does not provide medical advice, diagnosis, or treatment. Any information published on this website or by this brand is not intended as a replacement for medical advice. Always consult a qualified health or mental health professional with any questions or concerns about your mental health.