Q&A
09.14.22
Andy Dunn on Why It Took 400 Therapy Sessions to Share His Diagnosis
"I'm so optimistic that the conversation is happening in a new way."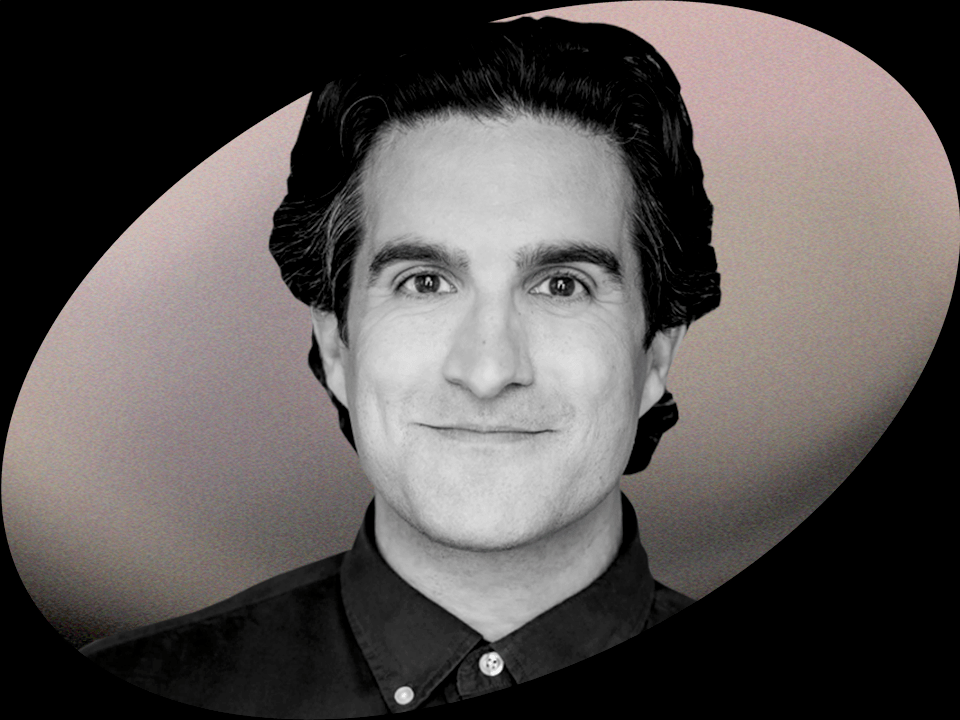 Photo Credit: Brian McConkey
After experiencing a week-long manic episode in 2016, Andy Dunn, the founding CEO of Bonobos, knew that something had to change. He was diagnosed with bipolar I disorder back in college, but he was now fully committed to learning how to coexist with the condition—as well as mending his relationships with his loved ones and business partners. Now, with the release of Burn Rate, the startup exec laid everything on the table in his candid debut memoir. Here, he talked about being transparent with his feelings and how it took nearly 400 therapy sessions to feel comfortable disclosing his diagnosis to others.
[This interview originally appeared in a June 2022 edition of the Wondermind Newsletter. Sign up here to never miss these candid conversations.]
WM: How has your life changed since you publicly revealed you were diagnosed with bipolar I?
Andy Dunn: I can say as a patient, I learned to be ashamed of having bipolar disorder from the fact that we couldn't talk about it and didn't [with] my friends or my family. The hope is to be a small part of the reversal. 
Speaking for myself, the assumption was that it was going to be a career-limiting move to share. I'm so optimistic that the conversation is happening in a new way. I'm hopeful that my particular mission, which is to normalize disclosure of severe mental illness in the workplace. … It feels like something's happening there. I don't think my book is the only reason for it, but I'm feeling really encouraged. 
WM: What do you think companies could do to make it easier for their employees to take care of their mental health?
AD: Companies can't do this themselves, so they need to engage with partners that are experts. We need disclosure pathways that are outside of the company, but the company needs to provide the support for that. And the money's got to come from somewhere, 'cause right now the [insurance] reimbursement rates are catastrophically low. What I'm seeing some progressive companies do is offer a stipend [for mental health care]. The third path is building community…the same way that we are trying to build community around other stripes of diversity in the workplace. Might every company have a high-functioning neurodiversity employee resource group or club or whatever you want to call it so that we can bring these conversations to work?
WM: Your book discusses how you experienced a manic episode in 2016, woke up in the hospital, and were arrested shortly after. How did rebuilding your relationships and getting treatment impact your decision to share your story? 
AD: It was really scary thinking about putting it out there. I was so fortunate that my now-wife and now-mother-in-law were so understanding. My mother-in-law, when I went to see her, put her hand on my hand and said, "Andy, it's just like diabetes. You've gotta go to the doctor and take care of yourself. It's no different than that. And you have to see your shrink and take your meds," as she said. "And if you do, then I'm okay with you being with Manuela, if that's what she wants to do." And then she said, "And if you don't, you're out."
It was the right form of love here. We are not accountable for what we do when we're mentally unwell. We are accountable for learning that we have been mentally unwell and not doing anything about it. That's sort of the nuance here. It would be inexcusable if I wasn't in an Olympic-level mental health hygiene program right now.
I send a sleep report every morning to my doctor, mom, sister, and wife. Some days I'm like, Oh, everyone's gonna know that I didn't sleep that much. They're going to be nervous. But it's like, well, I don't have a choice. No matter how shitty I feel, I've got to take my medication. No matter how rebellious I feel about how much I've slept or money that I'm spending, I need to be transparent about it. No matter how little I want to get on the phone that day or invest in it, I've got to see my doctor twice a week for 45 minutes. These are all commitments I've made, not just to myself, but to the community of people around me who deserve someone who's doing everything in their power to stay healthy.
WM: When you meet new people, you try to tell them about your diagnosis as soon as possible. How did those first tries take shape?
AD: As an entrepreneur, I like experimenting and learning, and I don't mind taking some risks. It was unfathomable to take risks around this for a long time. Over the course of, I would say, two years of therapy twice a week—so let's say I was 400 therapy sessions deep—I began to feel like I had the muscle to have the conversation about it. So I just started experimenting with it. The biggest step for me was talking about it in front of a group. But I got there because I had 50 tries, 50 shots on goal. I had 50 one-on-ones, and I kind of built up the confidence, and then I was with a group addressing a closed room of the National Alliance on Mental Illness, the New York chapter. 
And then I kept building the muscle [and] decided to write the book. In the process of writing the book, even that journey of my editors and people seeing the story and seeing how they reacted to these very private things was scary. It was bewildering.
Then I realized a couple things: In our vulnerability is so much power. The things that we hold closest to the vest are actually so often the things that are the most connecting because they invite other people's empathy. We really lean into the struggles that another person has had more so than their strengths, I think.
The second thing is, and this one is a little bit different, nobody cares that much. And I mean that in the best possible way. We tend to assume that a profound disclosure about us is going to be life-altering for someone else. And it's just not, you know, we're all worried about our own selves. And so what might be our trauma is—for most other people we would meet—going to be their passing thought. So if we reframe it as, This is a huge deal to me, but it's not a big deal to other people (in the best possible way), most people are not going to be codependent or somehow devastated by the news of our own devastation. If anything, [they'll be] momentarily empathetic and hopefully inspired, then who gives a shit.
This interview has been edited and condensed for length and clarity.
Wondermind does not provide medical advice, diagnosis, or treatment. Any information published on this website or by this brand is not intended as a replacement for medical advice. Always consult a qualified health or mental health professional with any questions or concerns about your mental health.