Stories
10.30.23
25 Ways to Ask for Help That Actually Work (and Aren't Scary)
Fight the urge to add, "No worries if not!!!"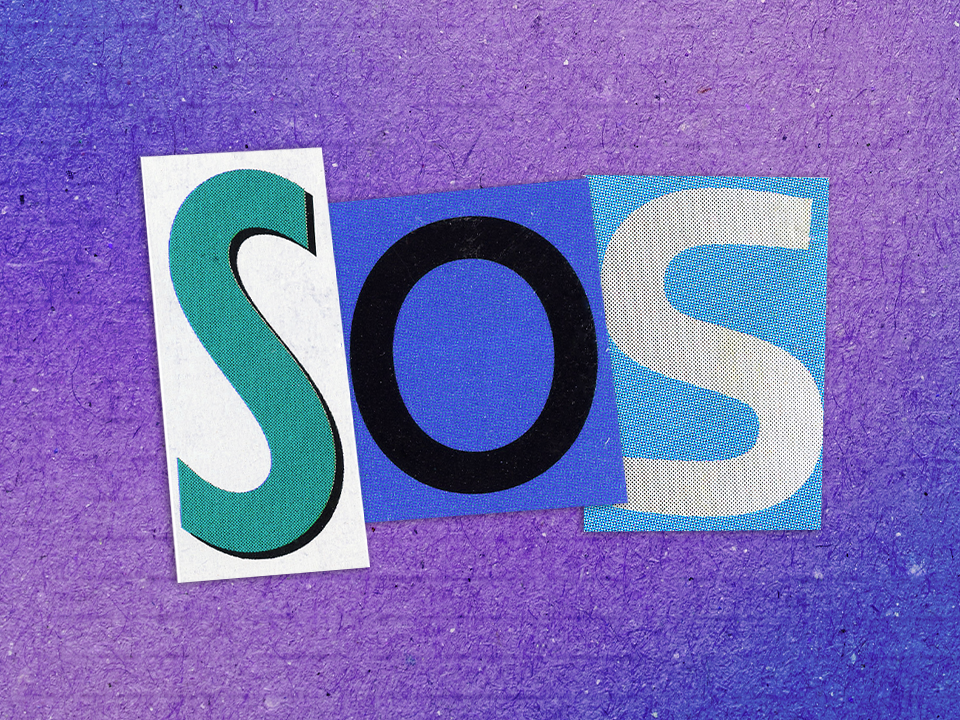 Shutterstock / Wondermind
Asking for help or reaching out for support when you need it is an express lane to more peace in your life. (Well, unless you're asking the roomie who's never heard of Scrubbing Bubbles to help clean.)
When you reach out to those who care about you (trust, those people do exist and want to be there for you), it becomes so much easier to work through a problem with less overwhelm, isolation, and hopelessness. And that can mean the difference between surviving and thriving. For example, when you're stuck brainstorming new ideas for a project at work, asking for some feedback from your deskmate can often save you from a negative self-talk spiral.
But, as you've probably experienced, sending out an SOS, especially when you're mentally struggling, isn't for the faint of heart. Per usual, mental health stigma is to blame. Feeling ashamed, embarrassed, or like a burden for needing an assist or not being able to handle shit on your own can really get in the way of finding support.
You might also avoid asking for help because you're scared that others won't understand you or why you need someone to lean on. There's also the possibility that whoever you reach out to confirms that there is no solution to whatever you're dealing with, and who wants to face that reality?
Whatever has you hesitating, it's so easy to convince yourself that going solo dolo is better than getting vulnerable for a sec. While all of that is valid, if you're looking to boop yourself out of this pattern, we're about to make that process so much easier. Because it's tough to know how to verbally blink twice for help, here are a bunch of ways to reach out when you're tired of going it alone.
When you're in your feels
Here's a gentle newsflash: People will generally just not respond if they don't have the time and energy to talk, so don't be afraid about bothering someone when you're emotionally underwater. When it's time to open up, be as direct as possible about your feelings and what might help and consider acknowledging how tough this is for you without being overly, "No worries if not!!!"
Even if you don't totally know what you're feeling at the moment, you're allowed to just ask a friend to go on a boba run and then try to sift through your stuff together (also that would be *chef's kiss* if you get the sense your feelings are mainly loneliness).
Whatever route you choose, here are some ways to start the convo.
1. I don't mean to burden you, but I've been struggling with something, and I think talking to you would really help. Could I share the situation with you?
2. I'm really, really overwhelmed about [insert what's bugging you here]. Could you let me know what you think?
3. This is hard for me to talk about, and I don't even know if I'll be able to. But… can we try?
4. Honestly, I'm not doing OK, but it would really help to talk to you about what's going on, if you have time.
5. I'm feeling a little off lately. Would you be down to watch the game later or go to the movies with me?
6. I'm not sure I need advice or anything, but can I word vomit about this issue I'm having?
7. To be honest, I'm having a hard time right now.
8. Hey, I need some help.
When the stakes aren't super high
Reaching out isn't always a make-or-break scenario. So it's OK to be a little more casual about asks like needing friendship advice or help transporting the amazing, definitely not bed-bug-ridden dresser you spotted on the curb. When the situation is more chill, here are some convo-starters to borrow.
1. Can I be mean for a sec? I need to vent.
2. Are you emotionally available for a deep chat, by chance? I need some advice but don't wanna overwhelm you. Let me know if there's a good time!
3. Not to be dramatic, but this is an 🆘
4. I need help with _____, and I don't really know how to deal. Can you brainstorm with me?
5. Hi! Can I tell you about my awful day?
6. Mind helping me with this thing that's been bugging me when you get a chance?
7. I need an assist. Like, right now.
8. Wait, I need your take on this.
9. Can you help me with something real quick?
10. Pls. Send. Help. (Or Uber Eats, but call me.)
When you have to be professional about it
If your problems are work-related, you'll probably want to maintain some composure while expressing what's up to your colleagues. Bursting into tears, while often effective at getting immediate help, isn't always the way you want to get your point across. Here's how to touch base/run it up the flagpole/close the loop or whatever corporate jargon your boss speaks.
1. I'm not quite sure how to manage these new tasks on top of my existing workload. Could you help me prioritize?
2. You're so good at _____. Can I run something by you for a gut check?
3. I've been working on _____, and I'm feeling a little stuck. Do you have time for a 10-minute chat to answer a few Qs that could help me finish this up?
4. I've been trying to improve on _____, and I really value your input. Would you be open to chatting about this in our next 1:1?
5. Can I borrow your brain for a few minutes?
6. Hi, squeaky wheel here. Can we revisit _____?
7. When _____ doesn't get done, it impacts _____. Could you help me take care of these tasks more often?
Also, if you feel like you don't have anyone to talk to or if you're in crisis, please contact the 988 Suicide & Crisis Lifeline.
Wondermind does not provide medical advice, diagnosis, or treatment. Any information published on this website or by this brand is not intended as a replacement for medical advice. Always consult a qualified health or mental health professional with any questions or concerns about your mental health.