Pro Tips
09.15.22
25 Journal Prompts for When You're Feeling Envious
Get to the bottom of your envy rn.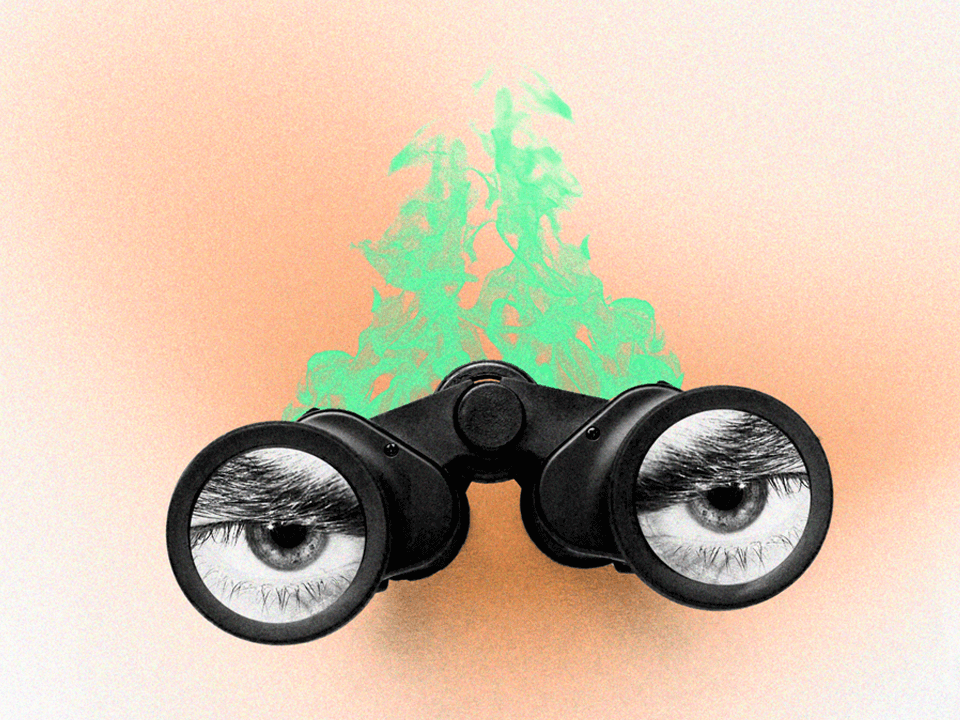 Shutterstock / Wondermind
Maybe you're scrolling through your social feed and came across an influencer's seemingly perfect morning routine (complete with workouts and affirmations). Or maybe your neighbor just bought the car you've always wanted, and it's really making you feel some type of way (read: envious). Whatever triggers your "I want that too" feels, you've definitely felt it before.
One of the most common forms of envy is comparing yourself to someone who you think is somehow better than you, or upward social comparison, explains licensed clinical psychologist Sophia Choukas-Bradley, PhD, assistant professor of psychology at the University of Pittsburgh. You may believe this person is more attractive or has a cuter relationship or cooler job. In these scenarios, getting to the source of your envy can help put things into perspective, says Dr. Choukas-Bradley. You can do that by asking yourself what it is about this thing or person that you're envious of, whether it aligns with your values, if it's realistic for you to pursue, and how it can motivate you to do exactly that.
Sure, you could just noodle on these Qs, but journaling might be a more effective way to check in with your envy. By getting out of your head and onto the page, you can figure out where this envy is really coming from and what (if anything) to do about it. To get started, dive into this list of journal prompts that may help you process what's happening underneath your envy. Let's get introspective, baby!
Green with envy? Check out these journal prompts and do some digging:
1. What are you envious of? Where is this envy coming from?
2. What is your envy telling you about the things that you truly value in life?
3. Are you surprised with the envy you're feeling or are you not surprised at all? Why?
4. Have you felt this sort of envy before? What caused that envy, and what ended up happening?
5. Are you envious of something real and actually attainable or to something that's more of a fantasy?
6. If what you're envious of is realistic for you, what can you do about it? What goals can you set to get there? Are these goals realistic for you?
7. Is your envy about this thing interfering with your relationships and how you treat other people?
8. Pushing aside your envy for a second, what other emotions is this bringing up for you? Resentment? Anger? Respect? Motivation? Something else?
9. If this envy is mostly bringing up negative emotions for you, what would it look like to reframe those thoughts in a more neutral or positive light?
10. What was a time you might have acted on your envy in a way that you're not happy with?
11. When did you handle envy in a productive or positive way?
12. What do you think people might be envious of you for?
13. If you took a break from feeling envious and focused on something else, would that envy stay put, or would it go away?
14. Write five words that come to mind when thinking about your envy. Then, elaborate on those words.
15. Draw your envy. What does it look like in your head? You can go super abstract. Draw the thing you're envious about or just describe what you'd draw instead.
16. If you're comfortable, what would you want to say to the person you're envious of? Write it out.
17. If someone else was feeling the same envy as you, what advice would you give them?
18. Consider what your younger self might be envious of if they could see your life right now.
19. List out five things you're grateful to have in your life.
20. How does envy make you feel about yourself as a person?
21. Is your envy interfering with your daily life in any way? If so, list out some of those things.
22. Is someone else in your life feeling the same sort of envy? What do you know about their situation and how they're handling it? How might you be able to handle it similarly or differently?
23. What song lyrics best describe your envy?
24. Is your envy a friend or foe? Is it doing good or bad things for you?
25. How would you feel if your envy suddenly vanished? Would you feel relieved or feel like something was missing?
Wondermind does not provide medical advice, diagnosis, or treatment. Any information published on this website or by this brand is not intended as a replacement for medical advice. Always consult a qualified health or mental health professional with any questions or concerns about your mental health.