Explainer
09.15.22
Calling All Good-Time Friends: You're Allowed to Feel Sad, Mad, or Shitty Too
You're not alone if you feel like you can't chat about the downs as much as the ups in your life.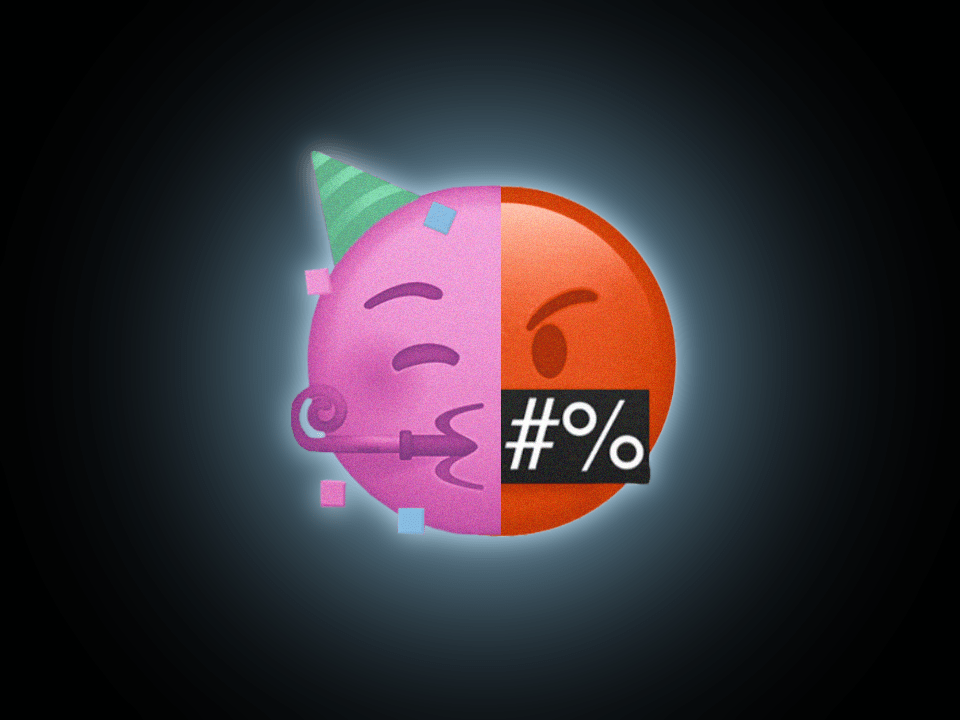 Shutterstock / Wondermind
If you're the type of friend everyone can count on for a laugh and always gets invited to parties yet rarely to a heart-to-heart sesh, welcome to the good-time friend support group. You're definitely not alone if you feel like your friendships are a bit surface-level and like you maybe aren't allowed to open up about the downs as much as the ups in your life. First, know that there are valid reasons why you might feel this way (and it's not necessarily that your friends are trash). Plus, we've got tools you can use to go deeper with your friend group.
How did you become the good-time friend, anyway?
Feeling like the good-time friend can stem from a bunch of different factors. For starters, there's the fear of being vulnerable (especially if you weren't used to expressing your feelings as a kid). There's also the "beautiful mess effect," aka when you think your vulnerability will be met with more judgment than it probably will. (This mismatch of emotions and the result of sharing is where three University of Mannheim in Germany researchers got the name.) Even though we might see someone else's deep feelings as a sign of authenticity and trustworthiness, we tend to underestimate how our friends would react if the tables were turned, says psychologist Marisa Franco, PhD.
Also, sometimes people just don't want to feel like a burden, says clinical psychologist Miriam Kirmayer, PhD, so you might try to project a good-vibes-only energy.  And if you buy into the "highlight reel" culture of social media (as many of us do), you might be pressured into projecting a one-sided image of yourself, says psychiatrist Kelli Harding, MD. 
Each friendship dynamic also plays a huge role in this, especially if you've made an assumption that your friend group doesn't want to talk about the deep stuff we all go through, says Dr. Franco. In some cases, that assumption is based on actual events, like "if other people around us are shutting that down when we do try and make those attempts," Dr. Kirmayer adds. All that can make you want to put up a wall and feel like you should only share the fun parts of yourself until you find someone you can fully trust.
Understandably, that can make for a pretty lonely, misunderstood existence and even lead to anger, resentment, sadness, and anxiety, says Dr. Kirmayer. Plus, hiding those parts of yourself can intensify the feeling that you don't belong in a group, which makes it even harder to open up. "As much as we fear not belonging or getting rejected, in some ways we're already not belonging if we're not our true selves around other people," says Dr. Franco.
And once you start feeling like the good-time friend, it can become a bit like a self-fulfilling prophecy. That's because feeling this way can make it tough to accept the love and support you do receive because you might think they love someone that's not the real you. So yeah, it's a complicated cycle to break.
Being the good-time friend can also make friendships feel super imbalanced and/or inauthentic, Dr. Kirmayer says. That obviously doesn't help the situation, especially when well-rounded friendships and community are essential to anyone's mental wellbeing. Research suggests a lack of friends and support can make you vulnerable to depression and substance misuse, so being able to confide in someone can be a powerful indicator of our overall mental health, adds Dr. Franco.
All that said, if you feel like the good-time friend, that's not always a bad thing. You just have to check your friendship inventory and see if you have any other connections that allow you to be vulnerable and feel more balanced, Dr. Kirmayer suggests. "It doesn't have to be all or nothing in friendships."
Ready to get (more) real?
If you're worried about being boxed into the good-time friend role, try practicing being more vulnerable over time with those around you. Start by sharing a piece of information with someone you trust and already feel comfortable being your full self around, Dr. Franco suggests. (You can also start small by sharing how your day is really &nsbsp; going rather than responding with something like, "I'm fine.") In that moment, take in the feeling of safety you are experiencing.
When you feel up to it, try sharing that same piece of information with a friend who you don't usually go deep with. When you open up about this thing a second time, chances are "it'll be less exposing because you already got the affirmation and the validation that you need," says Dr. Franco.
Let's say that…didn't go as well as you hoped. Maybe they brushed you off or made a not-super-supportive comment. That's actually OK too, Dr. Harding says. Ultimately, taking the risk will help you learn more about the boundaries and capacities of this friendship no matter what happens. So remember that "just because someone hasn't responded well to your vulnerability, it doesn't mean you're wrong to be vulnerable," Dr. Franco says.
Another trick: Change up the setting. If you're used to meeting a friend in a specific location—like only at work or only four-martinis-deep at a bar—ask if they want to do something different, like grab coffee or dinner. This new spot will act as a blank slate where you can be free of any other pressures or memories and help you take some conversational risks with your friend, says Dr. Franco.
Finally, consider giving them a heads up so they can be in the right headspace to actually hear you and support you. Coming right out with your vulnerabilities can be scary, so it's cool if you want to text them ahead of time to let them know you want to get something off your chest and that you value their input and support, Dr. Kirmayer says. That way, your friend will be more attentive and ready to engage in the convo.
Having different types of friendships can work in our favor and help us explore different parts of our personalities, so try not to stress too much if you're the good-time friend in some social circles. But if that's bugging you and you feel like you don't have any friends to connect with on a deeper level, remember that there's power in allowing yourself to be vulnerable—and it might even help others open up and work through their emotions too, Dr. Harding says. So give those vulnerability baby steps a try and consider reaching out to a mental health professional for more personalized guidance.
Wondermind does not provide medical advice, diagnosis, or treatment. Any information published on this website or by this brand is not intended as a replacement for medical advice. Always consult a qualified health or mental health professional with any questions or concerns about your mental health.