Q&A
02.08.23
We Talked Grounding Tips and Gratitude With TikTok's Garden Marcus
"When times got hard at work, I doubled down on my garden."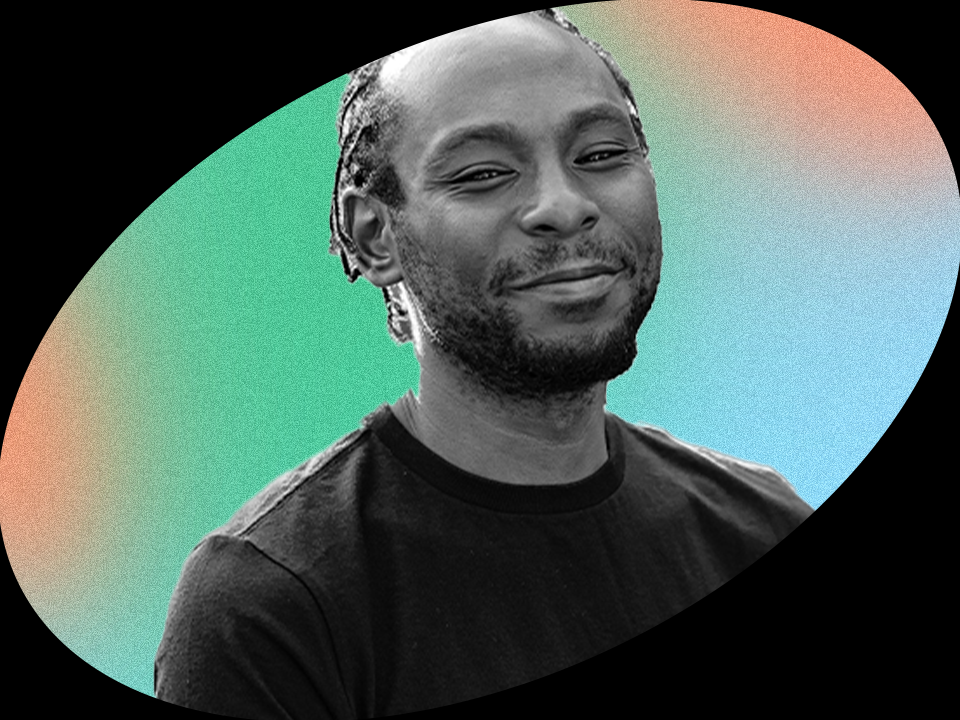 If you've spent any time on TikTok, there's a good chance you've come across Marcus Bridgewater's delightful gardening content, where he doles out plant parent advice and the best pep talks for when yet another one of your green babies withers away.
Better known as @GardenMarcus online, Bridgewater created his mentorship and workshop company called Choice Forward in 2018 with the goal of "fostering stronger communities and healthier environments." A year later, one of his former students suggested he take his gardening hobby and mental and emotional health advice to TikTok. Since then, Bridgewater has amassed millions of likes on the platform where he continues to spread the importance of taking care of your mind.
Here, Bridgewater opens up to Wondermind about his favorite grounding techniques, why patience is key, and how plants help him deal with work stress.
[Sign up here to never miss these candid conversations delivered straight to your inbox.]
WM: How are you doing lately?
Marcus Bridgewater: I'm doing pretty good. I feel very blessed to have health and strength. I'm very blessed to be in a place where I'm able to share kindness, patience, and positivity for a living, so that is an incredible blessing.
WM: How does gardening help you tap into your mental health?
MB: Gardening plays an important role in my mental health routine because gardening helps me maintain clarity and peace. Gardening also helps me maintain routines that help me maintain awareness. When I'm taking care of my plants, I'm also engaging with thought processes and degrees of learning that I can't really do in other ways. That helps elevate my mind and take it away from things that might be pulling me down. It also helps inspire creativity and ingenuity, so it has an incredible role.
WM: How did you get into gardening and sharing your passion on TikTok?
MB: When I bought my first house, I was gifted plants and brought them from Florida to my home in Texas, [where I was a teacher and an administrator]. I killed more than half of them within a couple of months and was devastated. As I watched the last ones decline, I thought, Ah, I gotta do something different. So I doubled down on my research and on my experimenting and started engaging with the plants in a whole new way.
When work got really hard, I had my plants to fall back on. A lot of people don't have anything to fall back on, so they might end up using some sort of vice. They might resort to alcohol or something that's going to be destructive to 'em. But for me, I had my plants. When times got hard at work, I doubled down on my garden.
My garden made for a really intricate baseline for how to address [the] mind, body, and spirit when communicating with others. I was already doing those things, but I found that the garden was a really good conduit toward explaining the entire thought process.
WM: What are some of your favorite ways to ground yourself?
MB: Getting outside and going around a tree, putting my feet on the ground, and connecting with the ground. These things are very grounding for me because I can draw strength from the fact that the ground has been through so much and is constantly changing. The trees have been through so many experiences, and they are a perfect example of how to weather a storm, so to speak. So however bad things are, I can remind myself there are ways to be grounded if I can just get back to nature. Nature's a huge grounding force for me.
I try to practice gratitude in every moment, every day, and in everything. … [My philosophy is] kindness, patience, positivity. A huge part of that underlying thought process is gratitude. You want to be kind to people so they can give you their best selves, so you're giving them your best self. You're showing respect for one another. To me, respect is another form of gratitude, [being] thankful [for] whatever it is you have to offer. And then there's patience there. If I'm going to apply patience to this moment, then I'm actually trying to grow here; I'm trying to find out what we can learn from one another.
And there's something to be said about being grateful for having time and what you do with that time. If you're spending your time frivolously or you are so busy hoarding your time, you're not actually [using it to] learn and grow, and then you don't have gratitude for your own time or other people's time.
The more we can stay in a mindset where we're looking for solutions, the more we can be grateful for even the adversities—because adversities give us lessons we can apply to future problems—[the better].
WM: What's something you've improved about your mental health over the years?
MB: My attempt to maintain peace living in a world that does not care very much about how I actually feel, living in a world that does not actually care about the choices being made … I've had to do a lot to maintain peace, and I have to work every day to maintain peace. When I talk about kindness, patience, and positivity, it is a result of how much peace training I have done and how much peace training I am desperate for others to do.
Although the world does not care about me and has given me literally ample amounts of times to be angry, if I respond with violence, if I respond with callous words and arrogance, if I respond unkindly, I am not going to be adding to the productivity of our world. I am truly concerned with the productivity and genuine growth of community between humanity.
WM: If you were to talk to yourself like a friend, what would you say?
MB: There's always more patience to be had. Be patient, because the world right now is moving in ways that are very convoluted and confusing. If we're not deliberate, we don't realize it, but we're playing the Frogger game; we're likely not to make it across the road. Just be patient. The red light is coming.
This interview has been edited and condensed for length and clarity.
Wondermind does not provide medical advice, diagnosis, or treatment. Any information published on this website or by this brand is not intended as a replacement for medical advice. Always consult a qualified health or mental health professional with any questions or concerns about your mental health.