Explainer
09.19.22
Here's What to Know About Generalized Anxiety Disorder
We're all one news alert away from an anxious spiral, but when does it become a disorder?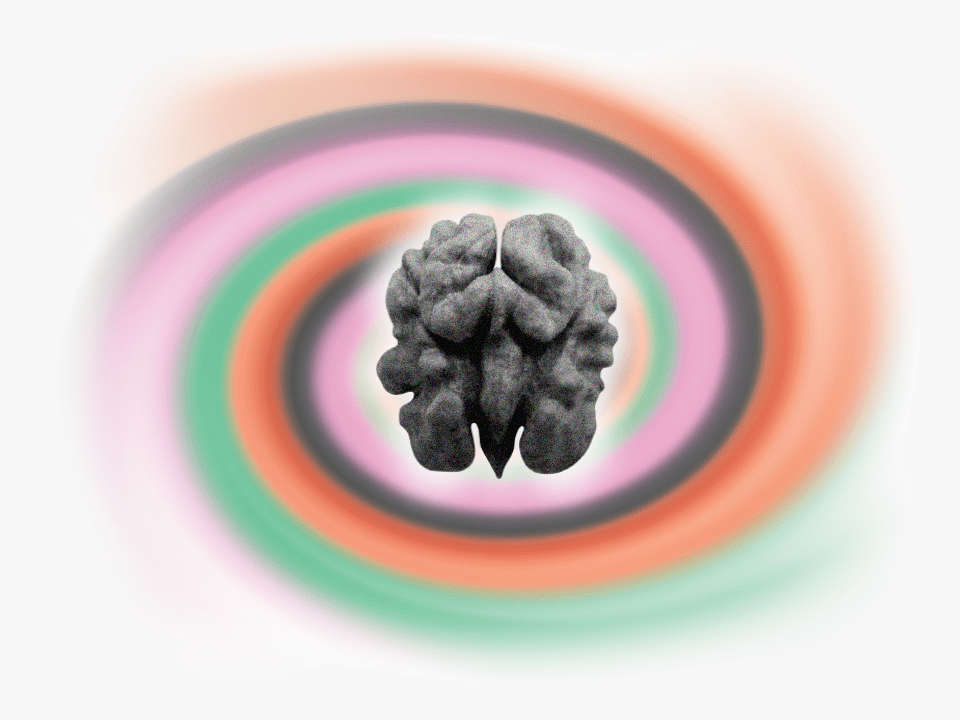 Shutterstock / Wondermind
In case the anxiety meme renaissance hasn't made it clear: Feeling anxious is a thing we pretty much all have in common now. Between the pandemic, half the globe occasionally being on fire, and the slew of attacks on civil rights, anxiety feels like a pretty understandable response to being alive in 2022—and many experts agree. Though the world may objectively be a shitstorm, if your anxiety about it is messing with your ability to live your life and do the things that are important to you, you've gotta get help. In fact, anxious feels that are intense enough to impact how you go about your day could be a sign of an actual anxiety disorder like generalized anxiety disorder (GAD)—a thing roughly 5.7% of adults in the U.S. experience in their lifetime, according to the National Institute of Mental Health (NIMH).
Here's what mental health pros want you to know about generalized anxiety disorder (spoiler: it's common—and treatable!), from how it can show up in your mind and body to the things that can help you start living with fewer worries (and less tense shoulders).
One quick thing before we dive into the details: Mental health is complex and everyone has a unique experience, so don't go diagnosing yourself just because you read a few articles on the internet (though, we do appreciate you stopping by to learn a few things). If this resonates with you, consider it a jumping-off point in your journey to getting care. OK, let's get into it…
What is generalized anxiety disorder?
Many people with generalized anxiety disorder frequently feel nervous, scared, and have a sense of dread for no apparent reason, according to the NIMH. These feelings get in the way of how you live and persist whether you have a ~stressful lifestyle~ or not. That anxiety sticks around for months at a time, if not years. It's super common for people who have GAD to identify as someone who is never not worried about things that haven't happened yet, adds psychologist Angela Neal-Barnett, PhD, director of Kent State's program for research on anxiety disorders among African Americans.
That said, some people with GAD don't identify as being anxious, says psychiatrist Juan Romero-Gaddi, MD, founder of Equal Mental Health. Instead, they might report that they're often angry, irritated, moody, or frustrated—and it's only when they start to unpack why they're so cranky with a therapist that they realize it's anxiety.
GAD can especially wreak havoc on your focus and your sleep. That makes it tough to concentrate at work or check a single thing off your to-do list, explains Dr. Romero-Gaddi. (FYI: It is actually very much a thing for people to think their productivity struggles mean they have ADHD when they really have GAD, he adds.)
In addition to those emotional symptoms above, signs you could have GAD also include physical symptoms like extra sweatiness, feeling dizzy, difficulty swallowing, shortness of breath, stomach aches, or other ~digestive woes~ (some research has actually linked anxiety with IBS), headaches, or other unexplained pains, according to the NIMH.
Truly anyone can be diagnosed with GAD, but it seems to be more common in women, and symptoms often show up around age 30, per the NIMH.
What causes generalized anxiety disorder?
Experts believe multiple factors can contribute to generalized anxiety disorder. One major driver is your family history: "We know that there's a genetic component," Dr. Romero-Gaddi says. "If you have a family member—especially a parent—with generalized anxiety disorder, you're more likely to have it."
Though, "it also depends on your environment," he adds. "If you grew up with a parent struggling with anxiety, just being exposed to that thinking and behavior can contribute to you developing similar patterns."
It's also not uncommon for anxiety and depression to go hand-in-hand, meaning that people dealing with depression are more likely to also have anxiety, notes Dr. Romero-Gaddi.
How is generalized anxiety disorder diagnosed?
Typically, the first thing a mental health professional or your doctor will look for is that the effects of your anxiety spill over into the rest of your life. They may ask you about your sleep, your relationships (being moody or next-level exhausted def affects how you show up with friends, family, and romantic partners), and your ability to focus lately.
They'll also want to know how long these signs of anxiety have been popping up. If you've had at least three of the symptoms present more days than not in the last six months, you could be diagnosed with GAD, according to the DSM-5-TR.
How is generalized anxiety disorder treated?
Once you've talked with a doctor, therapist, or psychiatrist and received a GAD diagnosis, they might suggest therapy and/or medication.
Cognitive behavioral therapy (CBT) is the go-to for treating generalized anxiety disorder via talk therapy—and research on generalized anxiety disorder and CBT suggests it's a very effective modality. In sessions, you'll work with your therapist (or a psychiatrist who also does therapy) to question your anxious thoughts, approach nerve-wracking situations or topics differently, and transform your thinking, says Dr. Romero-Gaddi. The goal is to help you reframe your thoughts and prevent anxiety from determining your behavior too. While some people start to feel improvements within the first few sessions, committing to several months of therapy will be most helpful for people with GAD.
When it comes to medications, there are two types of antidepressants typically used for people with generalized anxiety disorder, says Dr. Romero-Gaddi. One is called a selective serotonin reuptake inhibitor (SSRI) and the other is a serotonin-norepinephrine reuptake inhibitor (SNRI). Since they have a gradual impact, Dr. Romero-Gaddi typically recommends sticking with them for six months to a year before deciding whether they work for you or not. Your doc might need to fine-tune the dosage or the type of med itself as you get started. Once you've found your sweet spot, you could notice a difference within a few weeks or so. If your anxiety is really debilitating, a doctor might also prescribe an anti-anxiety sedative, like benzodiazepine, to use as needed for more severe symptoms, according to the NIMH.
Remember, if you have generalized anxiety disorder (and even if you don't), the goal isn't to eliminate anxiety completely, says Dr. Neal-Barnett. But you can certainly shrink its impact on your life so that you aren't a ball of worries every single day.
Wondermind does not provide medical advice, diagnosis, or treatment. Any information published on this website or by this brand is not intended as a replacement for medical advice. Always consult a qualified health or mental health professional with any questions or concerns about your mental health.