Pro Tips
09.13.22
8 Ways to Get Psyched About Life Again
Anyone else feeling very meh? Let's fix that.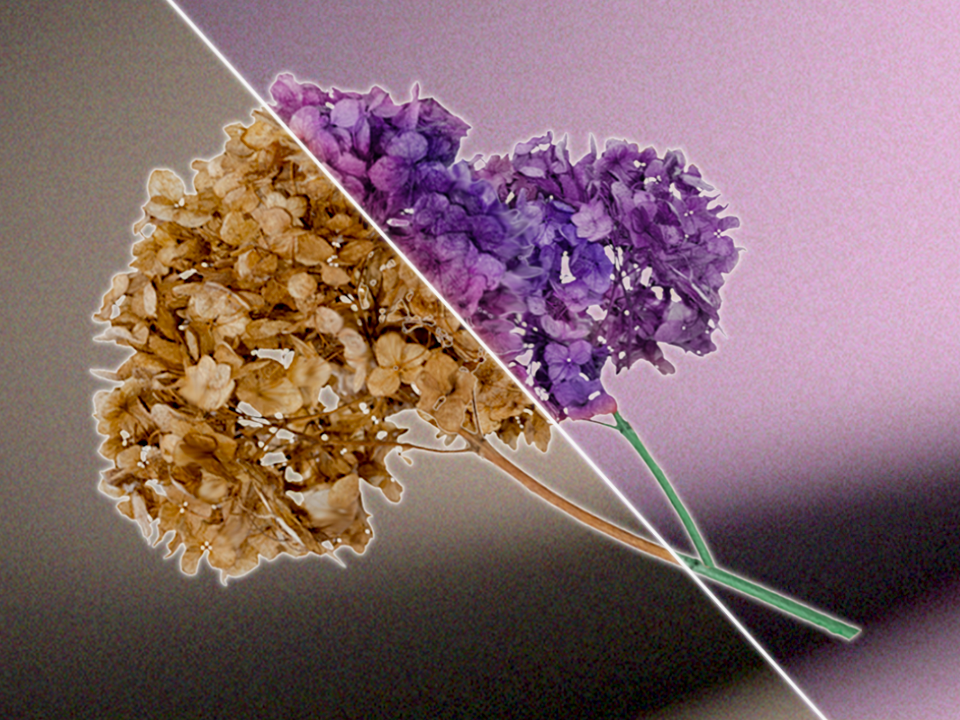 Shutterstock / Wondermind
Raise your hand if you have felt personally victimized at some point (or many points) since 2020. We're all raising our hands now, right? If you've been feeling down, or stuck, or just struggling to figure out how to be motivated again welcome to the damn club. A few years full of ~unprecedented times~ where you've been unable to enjoy the things that typically played a role in your life—like spending time with loved ones, traveling, social collaboration, or big sweaty concerts—will do that to a person. It's all been pretty soul-crushing, to put it lightly.
Even if the last couple of years didn't totally beat your spirit down (if that's you, please teach us your magic) you can probably remember a time or two in your life where you've been lacking motivation or purpose. Maybe your job doesn't feel exactly like the career of your dreams r you took a look around one day and realized you were just going through the motions instead of doing things that really psych you up. Maybe the stuff you used to enjoy just isn't thrilling you anymore. You've lost that loving feeling, and you aren't sure how to get it back.
Sound like you? We asked mental health professionals to share their best tips for re-igniting that joie de vivre after it's been snuffed out for so long. Try these things to get your spark back.
1. Figure out what's actually tanking your motivation.
First things first: If you're feeling bleh, you want to dig into why that might be. "What tends to happen is we notice that we're not feeling inspired or motivated, but we're not looking at what the root causes are," says licensed psychotherapist and psychoanalyst Babita Spinelli, LP. "How do we help ourselves if we don't know what it's really about?"
When you stop to think about it, you might realize that you've actually been through some pretty big changes or there have been specific stressors in your life that you can try to reduce. Maybe you've been doomscrolling a lot lately (honestly, who hasn't?), and it's really bringing you down. Or maybe changes to your job, location, or social life have messed with your mind more than you expected. "Sometimes our lack of motivation is feeling like we don't have meaning or purpose," Spinelli adds, "so getting to the root of what's causing these feelings can help us make a change."
2. Pinpoint one joyful thing you can do each day.
Most of the time, you don't need to make some sort of grand gesture or intricate life-changing plan to turn things around. Small changes can make a huge difference, Spinelli says. "Ask yourself: What is one thing I can get myself to do each day—or just today—that's going to help me feel a little happier? It could be something as simple as heading to the local coffee shop to get your favorite green matcha iced latte," Spinelli says. Little acts build momentum over time, and if a cold bevvy or inspiring podcast is what puts a smile on your face for 30 minutes then that's a step in the right direction.
3. Get outside
The power of nature is real, people. "Even if you live in a city, find your sanctuary. Breathing in fresh air and seeing that there's something bigger and beautiful out there can be inspiring.," Spinelli says. It's kind of impossible to go for a walk on a beautiful day and not feel a little bit better about the world, but don't feel like it has to be a whole thing. Just a quick lap around the block or some barefoot time in your lawn may shift your perspective.
If you can't get in some outdoor time, just do something outside your home, suggests psychotherapist and psychoanalyst Stephanie Roth Goldberg, LCSW-R, founder of Intuitive Psychotherapy NYC. "We spend so much time at home, and that in itself can be demotivating," she says. So, just go somewhere else for a little bit. Having a change of scenery can get you into a new headspace and thinking about other ideas that might excite and inspire you, she says. "Having a novel experience is really useful."
4. Try your hand at a new hobby.
And no, you definitely do not need to turn it into a side hustle. (Unless you really, really want to.) We're talking a hobby for the sake of simply doing an activity that you enjoy. Because, the truth is, maybe you're uninspired simply because you're bored, Spinelli says. It really could be that simple. A new hobby or skill can be inspiring and add some much-needed change to an otherwise monotonous daily routine.
5. Recall a person or activity that inspired you in the past.
"Think back to a time when you felt inspired and motivated and what that was about. What worked for you?" Spinelli says. Maybe you used to swim and loved it but stopped doing it for some reason. Maybe you miss the hope and possibility of back-to-school season now that your school days are behind you. Find that thing that used to make you excited and bring it back into your life in some way. "Go back to what works," Spinelli says. Yes, this is your excuse to buy all of the fun school supplies you want.
Similarly, that source of good feels could be a person. If there's a friend or someone who you always feel good around, connect with them. Call them up and just chat or ask them to meet up for coffee. If you're lacking these strong personal connections and could use a sense of community, find a group online that can help you feel motivated. Groups and forums focused on a hobby or activity you enjoy, like gardening or antiquing, can help you form social connections while also discussing something that makes you smile. That can give you the kick in the butt you need to get back into said hobby IRL.
6. Pay it forward
Experts say that volunteering and giving to charity can help boost your mood, but it can also give you a new sense of purpose. For these reasons, Goldberg recommends thinking about any businesses you've been wanting to support—be it a restaurant, fitness studio, or local bakery—and heading there solo or asking a friend to join. "You can support them at the same time you're supporting yourself," Goldberg says.
7. Show yourself some grace.
As you're navigating all this, being patient with your progress is really important, says therapist Siobhan D. Flowers, PhD, LPC-S, an adjunct professor at New York University. "You need to have realistic expectations and know you might be looking at a new normal or that it might take some additional time to get back to the way you felt before," she says. Before you felt so blah, before the pandemic, before whatever it is that got you stuck in this rut.
Setting realistic expectations also means showing yourself some grace if progress comes slowly. "You can never guilt or shame anyone into changing and that includes ourselves," Dr. Flowers says. "We need to be careful about our own inner critic when evaluating what progress looks like. When we want to spark joy, meaning, or purpose, it's always best to not be too hard on ourselves and approach things from a place of positive support and encouragement." So, when you have a good day or afternoon or moment, high-five yourself. Cheer yourself on. Remind yourself that baby steps are still progress.
8. Ask for help if you need it.
At a certain point, you might need a little guidance to get your spark back. No shame in that! Therapy is an amazing resource, one that you can benefit from in good times and in bad. "When it's been long enough that you can't remember doing the things you have wanted to do or taking care of the things you used to typically take care of, it's time to ask for help," Goldberg says. Similarly, if you're not finding joy in the things that you used to, this can be a sign that your bleh mood has dipped into depression territory.
TBH, if you're debating seeking mental health care, it's probably a good idea. "If it has come into your mind, it's so much better to take care of it instead of waiting until things feel worse," Goldberg says. A professional can give you tools to feel unstuck and help coach you to a better place where you feel jazzed about life again. Having someone to help you take that first step can give you all the momentum you need to start that journey back to your happy self again.
Wondermind does not provide medical advice, diagnosis, or treatment. Any information published on this website or by this brand is not intended as a replacement for medical advice. Always consult a qualified health or mental health professional with any questions or concerns about your mental health.