Q&A
02.27.23
How Mary Fitzgerald's 'Selling Sunset' Colleague Inspired Her to Try Therapy
The realtor and Netflix star got candid about what helps her manage anxiety.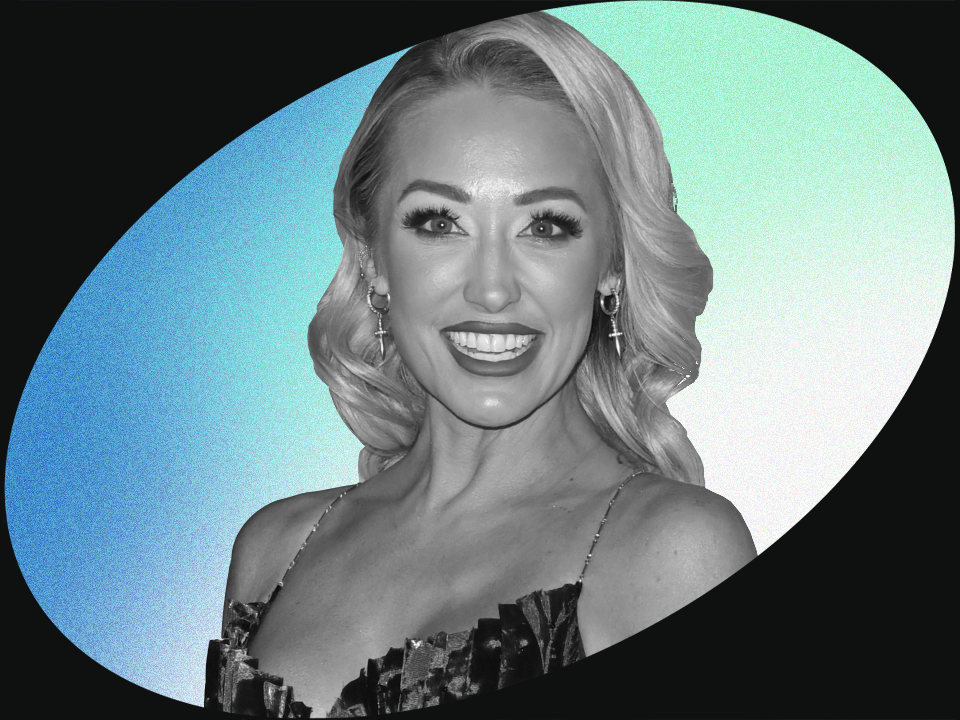 Shutterstock / Wondermind
If you're a Netflix reality TV fan, you know the Selling Sunset cast is all about sharing exactly what's on their mind, even if it's mid-wedding reception. For Mary Bonnet, aka Mary Fitzgerald, being on TV isn't something she takes lightly, especially when her words can be immortalized on the streaming service forever. Getting used to reality TV fame has actually caused the Oppenheim Group realtor some anxiety lately, and it's one of the reasons she's trying out (and loving) therapy, she tells Wondermind. "So many people suffer from depression and anxiety, and I think any sort of help, whether it's medication or treatment or whatever, is always a good thing," she says. 
Here, she opens up about stopping anxiety spirals, why she's extra careful with her words, and how one of her colleagues inspired her to see their therapist.
[Sign up here to never miss these candid conversations delivered straight to your inbox.]
WM: How are you doing lately?
Mary Fitzgerald: I'm doing well, but if I'm very honest, the show stresses me out [laughs]. … In all honesty, I've actually had to get on anti-anxiety medication recently because it's a lot. So I recently got on that because I found myself having panic attacks, and it was really hard to even get out of the house 'cause I knew some sort of drama is gonna happen. I'm like, I don't want this. So I would just have anxiety attacks and panic attacks, so I think the medication's helping. 
WM: What changes have you noticed since trying medication?
MF: I think it's just kept me more calm because I tend to spin out a little bit. If something happens, I always wanna try and do everything perfectly, especially when it comes to this show. It's like anything we say, it's not like you can say it and take it back. It's like the entire world sees you say something that is not exactly what you meant. So I play things over and over and over. Back in the day, Christine [Quinn] would always say, "She can't speak." I'm like, "No, I'm thinking through what I wanna say. I don't want to say something I don't mean." So there's a lot of pressure that I put on myself to never be mean, never say something I don't mean. In the moment, it just makes me panic because there are a lot of things I'd like to say, but I'm not going to [laughs]. I think I pressure myself more than the pressure's really there. I just expect myself to be perfect, and nobody is.
WM: What else have you learned about your mental health since the show?
MF: I didn't realize how much being judged affects me. I've done a lot of self-reflection, and I've talked to a therapist. But I think from having my son at such a young age, I was harshly judged right when I got pregnant at 16. It was a very small town, and everybody was Christian. (I was raised Catholic, actually.) Although I didn't have an abortion and had my son—that's what I was taught to do—once I did it, the whole town basically just shunned me. All the moms wouldn't let their kids hang out with me when I got pregnant—I just felt really ostracized. 
So now, [I've been] looking back on it and trying to figure out why do I even care? I don't know these people. Why do I care what they think? It's just taken a while for me to realize nobody likes being judged, but I think it just affects me more than others. So I've had to learn how to deal with things. When I first start feeling that way, [I know] how to talk myself down and realize what the situation really is. [That's] how I kind of get myself out of that spinning mode.
WM: What have you learned about friendships or managing connections with other people since you all work so closely with each other?
MF: How important communication is. We all talk about [it] if we say something in a scene and think that it could potentially hurt the other person. Or if it came out wrong, we'll try to call each other—production hates it when we do this [laughs]. But most of us are all very nice people, and we can all get in situations and say things, but we don't really wanna hurt each other, so we do call each other and try to explain what happened. I think that is key.
WM: You mentioned therapy, do you mind sharing what your therapy journey has been like?
MF: Before the show, I used to be very good at self-analyzing and seeing situations for what they are—I was my own therapist. I was like, OK, where are these feelings coming from? How do I express myself the proper way? So I would self-analyze and self-treat, basically, and it worked for a while [laughs], but my life got a little crazier.
Jason [Oppenheim] and I actually share the same therapist. He started seeing her, and I saw the biggest change in him. He wanted to go to see how to be a better boss with all the stuff going on and how to communicate with everybody better. Then it started bringing up other stuff where he feels like a different person, and he is. So I started seeing her too.
There's been a lot that's happened in my life that it probably would've been beneficial if I saw somebody right when it happened. But even though it's been years since an event happened, it still affects me, so I think being able to talk through that [with her] years later is a pivotal thing. I wish I would've started talking [with someone] sooner because I think it just helps you understand your own feelings and how to move forward in the best way.
MF: About a month ago she gave me something for trying to be present in the moment 'cause I get overwhelmed with how many things are on my plate, and there are so many different areas and directions I'm pulled every day. She's like, just sit and be like: OK, what can you touch? What can you hear? What can you smell? [And taking] deep breaths takes me down to where I'm not in la-la land freaking out in my own head. I am in La La Land, but [laughs]. 
All this stuff is still going on around me regardless of if I'm freaking out or not, so just try to breathe, settle down, and then attack one thing at a time [starting with] whichever one is the most important—just start handling things. When I start getting anxious, then it's like I can't handle anything.
WM: If you were to talk to yourself like a friend, what would you say?
MF: I'll tell you exactly what Amanza [Smith] tells me and what we tell each other every day: We're doing the best we can, and I should be proud of myself and how far I've come. I'm not perfect, so stop feeling guilty for not being perfect.
This interview has been edited and condensed for length and clarity.
Wondermind does not provide medical advice, diagnosis, or treatment. Any information published on this website or by this brand is not intended as a replacement for medical advice. Always consult a qualified health or mental health professional with any questions or concerns about your mental health.