Q&A
03.13.23
Chef Ronnie Woo Embraces Being a Hot Mess
The former mental health pro credits 15 years of therapy for helping him through the tough times.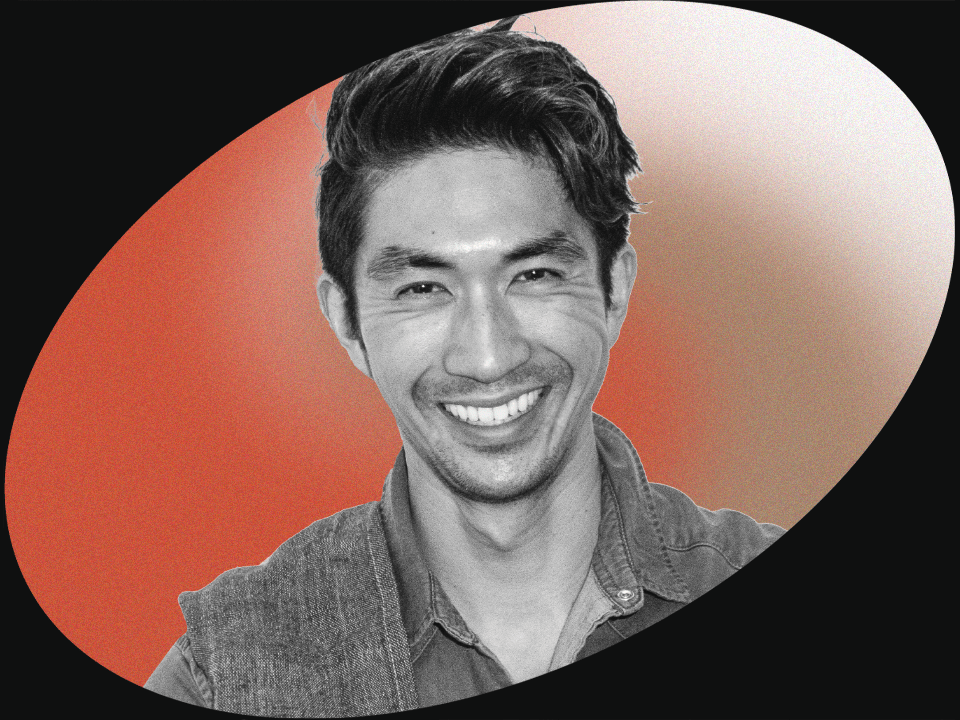 Photo Credit: Courtesy of Ronnie Woo
Before Ronnie Woo was a chef to the stars and cookbook author, he was a mental health pro working in a clinic. Before that, a personal trainer. Before that, a model and a college student. Basically, the multi-hyphenate has worn many hats, and it's all part of his plan to enjoy the journey, not necessarily the destination.
These days, he's finding his purpose through making delish dishes, from red curry mac and cheese to crispy rice crostini. "Lots of times our struggles can be like, What is our purpose in this life? One of the reasons food is therapeutic and good for my mental health is I see it as something that I do for others as a way of giving and showing my love," he tells Wondermind. This passion has led him to releasing his Did You Eat Yet? cookbook (out March 14), named after something his mom always asks to show she cares.
Though his days working as a mental health pro are behind him, Woo is always eager to make space for mental health convos and share what's going on inside his mind, just like he does throughout his cookbook. Here, the chef and author talks about managing stress, what he's learned from being in therapy for 15 years, and how his intersecting identities impacted his mental health.
[Sign up here to never miss these candid conversations delivered straight to your inbox.]
WM: How are you doing lately?
Ronnie Woo: Truth be told, I'm super stressed—very stressed. I woke up to a bunch of emails [and] my book is coming out, so there's a lot of different pressures coming from all different angles.
WM: What typically helps you manage stress?
RW: I try to remind myself that stress is ephemeral in a way; it is passing. [I remember] that you may go through periods of stress—maybe not just one day, two days, or three days—but it will always subside. As far as physical coping mechanisms, this maybe sounds cliché, but I try to take a lot of deep breaths. I don't mean this in a Pollyanna-ish way, but sometimes I tell myself [that] most of this doesn't matter. What are the things that really matter to me? … This email doesn't matter as much as I think it matters right now. For me, there's no real way to say what's going to take away the stress, but I think it's recognizing that I do have stress. Acknowledging it takes away a little bit of the power that stress has on you.
WM: Tell us more about your cookbook.
RW: I'm too young for it to be a memoir, but what I wanted to do in the book was to be really fun and bright and evoke a lot of just warm summer feelings. … Some of the stories that I tell in there are not necessarily happy.
One of them is about being bullied in high school and how one of my mom's dishes really calmed me, and she wasn't even aware of it. It's chicken congee conk or jook. … I talk about how in high school I was actually bullied quite a bit. People don't really know this about me, but [I faced] a lot of gay jokes, a lot of Asian jokes—all coming at me in all different directions, not really knowing how to cope with it. But when I went home and my mom had a meal prepared, it was like, Oh, I have safety; I have stability. It was a huge help.
The book has more traditional recipes that my mom made and then recipes that are a little more innovative through the way I grew up since I identify as all-American, all-Asian, and as gay. The intersectionality of all these different identities comes together, and I'm hoping that the book represents that. I do think now more so than ever, people identify with a lot of different identities. It's still an ongoing process, but for me, it was like, how do you balance all those identities and accept the fact that you can be more than just one identity and still be a fully intact human being and relate to all these different things?
I'm hoping people can relate because I think it's something people struggle with and [can take] a toll on their mental health when they cannot necessarily relate to one community. But it's really about being able to relate to multiple communities and understanding that you can be a part of multiple communities and still be yourself and authentic to who you are.
WM: Before you became a chef and author, you worked in the mental health field. What drew you to that path?
RW: When I first started, I really, really wanted to focus on relationships, especially love and romantic relationships and friendships. I think our lives revolve around romance. As much as we hate to admit it, whether you're single or not, romance is a part of our life—songs are written about it, movies are about it. I really wanted to help people in the relationships aspect, so I went to school and got my master's in marriage and family therapy and my MBA at the same time.
Then I worked at a really intense AIDS and health clinic because I wanted to experience a really intense internship. Ultimately, as I'm sitting in a therapeutic session with my clients, I realize I'm probably not the best; my personality doesn't make the best therapist, but it's [just] one of those things.
Partly because I was in school for it and was a therapist for a little bit, I realized how important [therapy] is and how much good therapy does for an individual. It's just something people don't necessarily see. It's less so now, which is amazing, but there's still a stigma that therapy is for people who are "crazy" or for people who just are total hot messes. That could not be further from the truth because I still think I'm a hot mess, but I think I'd be more of a hot mess if I didn't have therapy. Listen, we're all hot messes. That's just the truth. Anyone who doesn't straight-up admit they're a hot mess is lying to you because being a human is really difficult. No matter how put-together someone seems on social media … I'm sorry, we're all hot messes. I feel like a hot mess 24/7. I feel like I'm always struggling with something—not in a way where I'm not functioning, but life is hard. Life is hard no matter how good someone seems to have it.
WM: What's something you learned through being in the mental health field that sticks with you today?
RW: A lot of people think therapy is like, If I go to therapy, the therapist will tell me what to do. Sometimes a therapist will tell you hints and tips and tricks, but it's really up to you as the person to do the work. …Therapy is not magic.
Sometimes we have this idea that if we could just figure it out, we'll be good to go for the rest of our lives. This isn't to sound dire, but mental health is a never-ending process. We're constantly evolving. Life is constantly changing, and life is constantly throwing things at us that we have to freaking try to deal with. This is a forever process, but if you maintain it and put in the daily work, it's not daunting. It will actually prevent you from getting to a point where you might not be able to handle something. It's really about preparation and maintenance.
WM: As someone who has switched careers a few times, what have you learned about embracing life pivots?
RW: Ultimately, I don't want to live a life of regret. Even to this day, I look back at the things that I've done, and I say I don't regret any of it. It was more so this field isn't necessarily right for me or I have a desire to try something else. I've always held the mentality of if I want to do something, I'm just going to start today or tomorrow. Why wait? A lot of people wait and wait and wait for the right time, but it's never the right time.
We set these goals for ourselves, and it's like we hold our breath metaphorically until we achieve these goals. You're like, I'm going to be so happy, and I'm just going to feel so relieved once I get there. To live that way is very exhausting, and it's also not a healthy way to live. Most importantly, it's a false promise because even when you get there, there's always going to be another there. … So why not just try to enjoy getting there?
This interview has been edited and condensed for length and clarity.
Wondermind does not provide medical advice, diagnosis, or treatment. Any information published on this website or by this brand is not intended as a replacement for medical advice. Always consult a qualified health or mental health professional with any questions or concerns about your mental health.