Q&A
10.10.23
Taking a Mental Health Day With Selena Gomez
"There is so much strength in being vulnerable."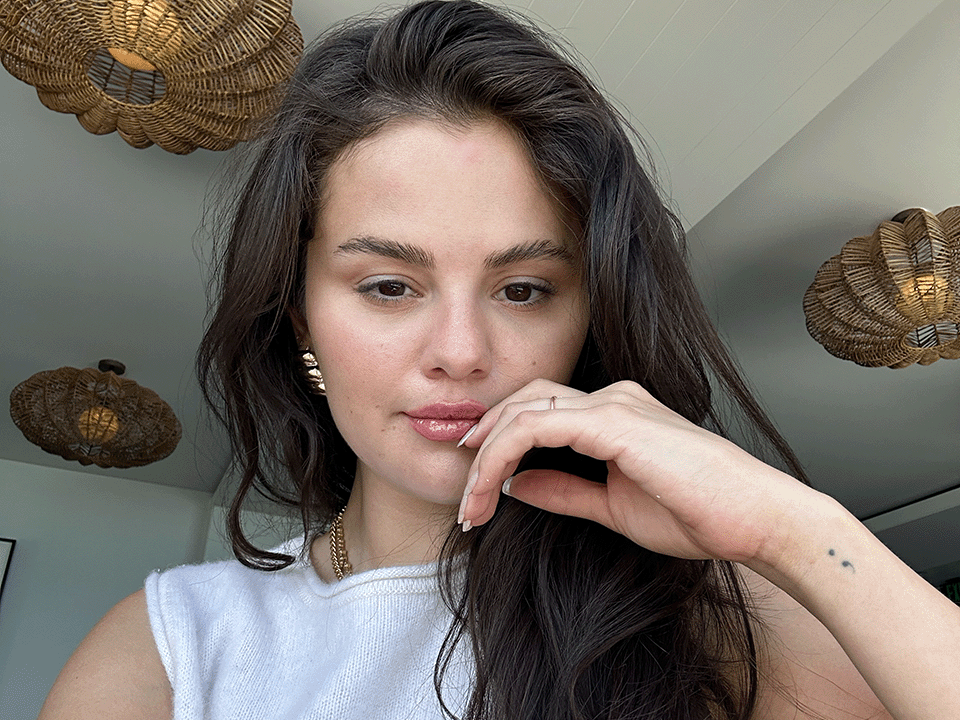 Photo Courtesy of Selena Gomez
Sometimes we all just need to take a day to reset and recharge. Yes, even Selena Gomez. It's no secret that Wondermind's co-founder and Chief Impact Officer is passionate about destigmatizing mental health and making time for mental fitness. But we know how hard it can be to peace out from your responsibilities for a day and actually rest. So, for a little inspiration, we decided to spend World Mental Health Day checking in with Selena about how she's doing and what's helped her mental health the most.
WM: How do you know when you need a mental health day?
Selena Gomez: Usually, the first 10 minutes of the day I can kind of gauge how my day will go. Sometimes I just must accept it's going to be a bad day and that's OK. We all have bad days.
WM: What's your favorite thing to do when you're taking a mental health day?
SG: Spending time with my little sister, Gracie. She's so innocent and pure. She helps me keep perspective on life. It's funny because she's 10; I am 31, and even with such a big age gap I love her advice. She is very wise.
WM: What has made the biggest positive impact on your mental health?
SG: When I decided to be open about my mental health, people began to reach out and share their stories. Listening and connecting was the biggest gift because you feel less alone.
WM: What aspect of your mental health still feels like a work in progress?
SG: I am not going to pretend I have it all figured out and I think it's always going to be a work in progress. You have to learn to make the choices that are best for you.
WM: With such a busy schedule, what mental fitness tips do you turn to when you don't have time for a full mental health day?
SG: I am a true believer in DBT therapy [dialectical behavior therapy].
WM: What advice do you wish you could go back and give your younger self about taking care of your mental health?
SG: I try and not look back and wish anything could have been different. What I am happy about is that more people are opening up about their mental health. There are more resources out there, such as Wondermind, that I would have loved when I was younger. I am happy anyone reading this right now has a place to connect.
WM: What advice do you have for someone who is struggling with their mental health right now?
SG: I don't love giving advice because I don't have all of the answers. I'd say, though, find a friend or a family member you feel comfortable talking with and open up about what you are feeling. It's very freeing to open up to someone. There is so much strength in being vulnerable.
WM: What emoji best describes your mental health these days?
SG: Crying laughing emoji 😂
WM: What affirmation is really hitting for you right now?
SG: It's not just for now, but I do always remind myself: This too shall pass.
WM: Anything else you want to share with our readers?
SG: Please know you are enough, and you are not alone.
Wondermind does not provide medical advice, diagnosis, or treatment. Any information published on this website or by this brand is not intended as a replacement for medical advice. Always consult a qualified health or mental health professional with any questions or concerns about your mental health.