Pro Tips
09.13.22
7 Things to Talk About in Therapy When Things Are Good
At a loss for words? We got you.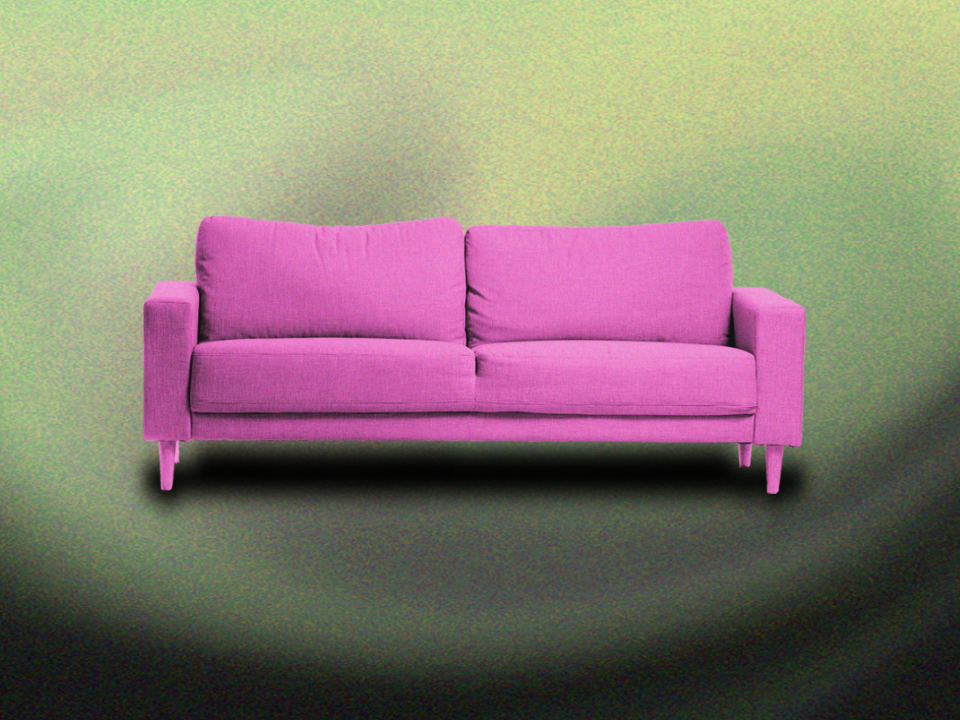 Shutterstock / Wondermind
If you've ever been in therapy, you definitely know the feeling of being ready for a session. Maybe your Notes app is filled to the brim with talking points or maybe you're just coming off of a hellish day that almost broke you. You march into that session ready to let it rip ("it" being every mental and emotional challenge you've dealt with since this time last week).
But you've also probably experienced the opposite: You see that therapy session on your calendar and suddenly you're…fine? Nothing particularly stressful or tragic or debilitating to report? And now you're wondering if this appointment is just a waste of both of your time (not to mention money).
While that's totally valid, remember that therapy isn't just for crisis situations. And if it's already in your schedule (and your budget), it's worth keeping that appointment even if things are going great.
"We're always growing and evolving in different ways, and therapy is part of that," says Babita Spinelli, licensed psychotherapist and psychoanalyst. "There will always be something to dive into." Even when it feels like you're suddenly breezing through life. And let's be honest, it's not like when things are good they're just going to stay perfect forever. (As much as we'd really, really love that for you.) Life is constantly changing, and you never know when something new and anxiety-inducing is going to pop up and ruin your day. The goal is to have more good days than bad days, obvi, but it's literally impossible to have all good ones.
And TBH, some of the best therapy sessions happen when you feel like you've got absolutely nothing to talk to your therapist about, says Stephanie Roth Goldberg, LCSW-R, founder of Intuitive Psychotherapy NYC. That's because it's way easier to analyze your behaviors and focus on how to be your best self when there's no storm cloud looming over your head.
Next time you're feeling amazing and wondering how to spend your therapy sesh—or whether you need to keep going at all—pull one of these topics out of your back pocket.
1. Some maybe-not-super-healthy patterns in your life
When things are generally going well, it's a great time to dig into some behavioral patterns you don't exactly feel good about. You know, those habits you have that low-key sabotage your happiness or your relationships but aren't destructive enough for you to really do something about, so you just keep on keepin' on and hope they don't totally blow up in your face? When you're in a good place, you can actually focus on this stuff and come at it with some perspective and clarity, Goldberg says.
For example, maybe you're getting less movement than you like, drinking more than you probably should, or constantly having the same fight with your partner. We all have That Thing we know we do to self-sabotage. These behaviors are worth unpacking and can help you uncover some underlying issues and room for improvement that might not have been possible to really dig into when things were bad, Goldberg says. The result is a more evolved you who's even more ready to confront whatever life throws your way.
2. What you want to ~get~ out of therapy
Chances are, you set some goals in your first therapy sessions, says therapist Siobhan D. Flowers, PhD, LPC-S, an adjunct professor at New York University. Think of this like the treatment plan you might get at your doctor's office for some physical health issue, but, in this case, it's what success looks like for you in therapy and how you'll get to that point.
As you go to therapy and work on all the things, you'll get closer to those goals—or maybe discover some new goals entirely that you want to work towards. "Treatment plans are not set in stone and can always be revised," Dr. Flowers says. Look back at how you felt when you first started therapy, and compare it to now. Chances are you'll notice some huge changes—that's you growing. Yay, you! Now, think about if you want to make any changes to your treatment goals or add some new ones that you've thought of along the way.
3. Whatever your therapist wants to revisit
There's no shame in asking your therapist for help. That's what you're paying them for after all. If you've been talking to them for a while, they've probs taken some notes on your convos and have a few topics they've been meaning to revisit with you when the time is right (aka when you're not particularly chatty or actively in crisis mode, like now). So, just ask 'em if there's anything on their mind. "If you go in and tell the therapist you're struggling with what to say, they may have something they feel they want to revisit and didn't have time for before," Goldberg says.
4. If it's time to cut back on sessions
"If you're really digging for things to talk about, that is actually when you can ask your therapist if they think this is still useful," Goldberg says. If your therapist knows you, they may even bring it up themselves. We're not talking about entirely cutting ties: Therapy is and should be an ongoing thing that you can revisit whenever you need it. And life will always get stressful again—trust. But, sometimes, cutting back on sessions is the right move, especially if you've gotten to a point where there isn't necessarily something you're struggling with day-to-day or week-to-week and you have the tools to work through most things on your own.
"Many clients start seeing me once a week and we maybe go down to once every other week and some once per month," Dr. Flowers says. "I have a handful of clients using monthly therapy as preventative maintenance, just to make sure they're able to maintain." After all, you don't want those coping skills to get rusty. When something new and stressful does happen, having that appointment on the horizon can help you push through until then, Dr. Flowers adds.
5. All the good stuff that's happening in your life
Your therapy sessions don't have to be all doom and gloom. You can—and should!—talk about the good stuff too, Spinelli says. And, honestly, where else can you just shamelessly brag about how you're crushing it without getting side-eye? "Being with a therapist is something so amazing; to be able to unabashedly feel excited about something and not feel like you're being judged and can actually brag in the room. We all need that," Spinelli says.
Get in there and talk about how happy you are. "If things are going well, it's something to be celebrated," Dr. Flowers says. "That means therapy is working and you're working hard on your progress." Translation: You're an evolving, growing human whose hard work is paying off! You deserve to shout it from the rooftops and have someone to celebrate it with.
6. Your weekend plans, what happened at work this week, that Netflix doc you just watched, or whatever else is on your mind
"Sometimes people put a lot of pressure on themselves that they have to go into therapy with a plan or specific goals, but if we can just see it as a trusted, objective space with someone who can just be present with you, and there doesn't have to always be a plan, it's amazing what you find yourself speaking about," Spinelli says. Casual chit-chat can often reveal some deep-seated feelings you never realized you had. "Maybe there's a family birthday party coming up, and you don't realize it until you start talking about the party that you have feelings about the people that are going to be there," Spinelli says. A casual convo can spark some feels that you had no idea you were dying to discuss.
7. Your mental health maintenance plan
After giving yourself a genuine pat on the back, it also couldn't hurt to use this time to strategize how to keep these good vibes going. "You've worked really hard to get to this point, so we want to think about how we can ensure you maintain this progress for the long term," Dr. Flowers says. This may include a plan for future sessions and also a road map for how to access the tools you've learned when you're out in the world and need 'em STAT.
It's also time for some "visionary work," as Dr. Flowers calls it. Ask yourself some questions about Future You: "What obstacles might come up to keep you from maintaining your progress? What are some solutions to those obstacles?" Life is going to fling new shit your way pretty much all the time. You want to have a plan to dodge it as it comes.
Wondermind does not provide medical advice, diagnosis, or treatment. Any information published on this website or by this brand is not intended as a replacement for medical advice. Always consult a qualified health or mental health professional with any questions or concerns about your mental health.