11.29.22
Powered by
Serena Williams on Discipline and Prioritizing Herself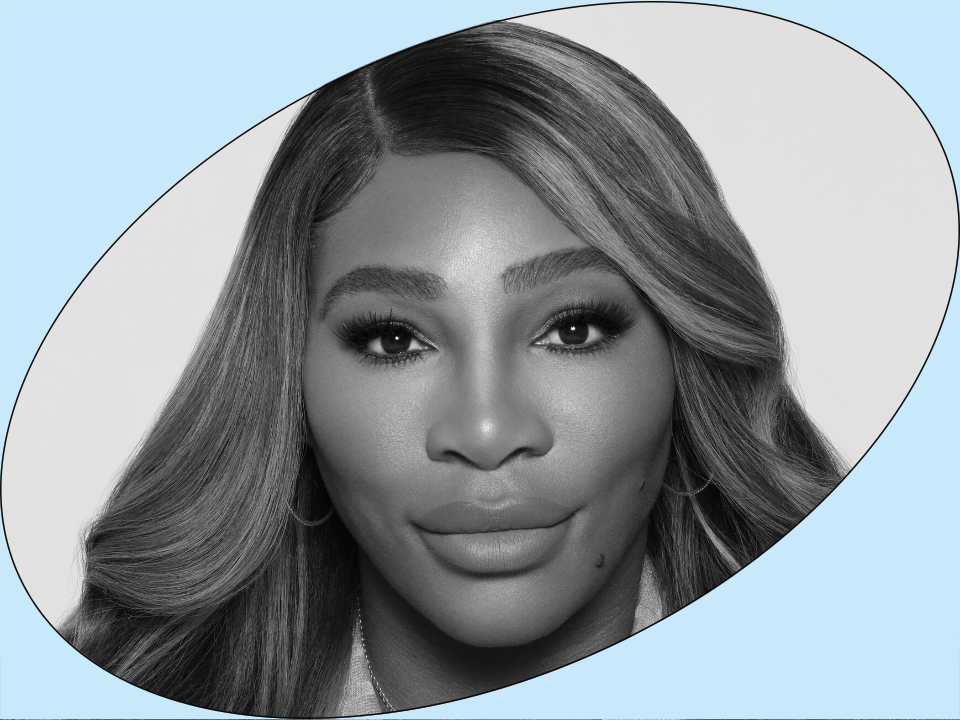 Picture Credit: Travis Matthews
In this special episode, we hear directly from Serena Williams on mental fitness, motherhood, tennis, and of course, business. She opens up about her next big adventure: Serena Ventures, her venture capital fund that invests in businesses founded by women and people of color. Plus, what prioritizing herself looks like now and in the future.
Daniella Pierson: Today's episode is a little different from our previous episodes. We talked to Serena Williams right before she announced her retirement back in August and you're going to be hearing directly from her on everything from mental fitness to motherhood to business. But first we asked her: How is everything going?
Serena Williams: Everything is good. It's never really great, you know what I mean? It's always something that I think you deal with, whether it's physical, whether it's mental. But it's really about managing and how you're able to do it and how you're able to just manage your emotions and your feelings and everything and still be able to perform. And I'm not talking about performing on a big stage or anything, just like performing in general—performing as a mom, for me, or just performing in day-to-day life. Those are kind of my emotions now. But it's good because I always think about, What are the most important things to me? and prioritize those.
DP: Serena also told us what mental fitness means to her.
SW: Mental fitness for me is just really learning to shut down. You know, I did this years ago, before mental health was a topic on everyone's mind. It was just like: Alright, I'm shutting myself down today. Just subconsciously it was something I've always done. And so now that I know that it is so important to put yourself first—especially mentally—I always have shut down moments. I have serious boundaries, and I don't let anyone cross those boundaries. And it's so bad 'cause I really don't do anything for me. I'm terrible at that! I've said it time and time again: I'm working on it! But, more or less, at least prioritizing what I need to do, and then when I'm turned off, I'm turned off.
DP: Serena also told us that prayer really helps her see the bigger picture.
SW: I'm a high-strung individual in what I do. You can see when I'm at my job and I'm playing tennis I'm like, [yells], you know? I'm really super intense but that's my passion and that's kind of how I wear it. And even with VC and everything that I do. So I do have a tendency to become anxious, but I've really learned over the past that, first of all, for me, prayer works a lot. And also just realizing the bigger picture has really helped with my anxiety. I'm just like, You know what? At the end of the day, in ten years, in five years, in three months, is this going to be super important? And then I kind of work backwards from there.
DP: One thing Serena's still working on is prioritizing herself.
SW: It's not easy. That's why I said I can do better because I do all this stuff: I do my work and then VC stuff and then I do Olympia stuff, my daughter, but I don't do Serena stuff. And I'm still trying to figure out the balance of how to prioritize myself. But it's hard. As a mom, Olympia wants to do this and she wants to do that and I'm like: OK, I can do that and I can do this, and there is no time for me. So I'm still trying to figure that out.
DP: But the discipline Serena's learned from tennis is something that helps her in all areas of her life.
SW: I'm super disciplined in tennis. And, without trying to pontificate, I know what it takes to be successful and to be the best at something. And so it's really interesting how to transfer that to other aspects of my life. With VC, I know I need a really good team. I need to work X amount of hours to do these deals. I need to just kind of understand, like, what is the formula in VC? Does the formula that I've done in tennis work with what I do here? And typically it does.
You know, one thing I heard a lot about when we were raising money is that once you understand what success looks like you can pretty much do whatever you want. Obviously, you have to be focused on it, but you can really understand how to re-do that equation in something else.
DP: She told us that retiring from tennis was one of her hardest decisions, but an important one.
SW: It's weird in a way because for me in tennis, physically, I won't be able to perform forever. And when you love something so much it's like, OK, well dang, at some point this has to end. So it is weird when you think: my whole life that I can remember I've been getting up and training or training mentally for a goal. So I think that day will be weird, but I also will be extremely excited because my whole life I've woken up and had to train for a goal or something and this is the first day I won't even have to think about it ever. It's something that I'm actually super excited about, but, at the same time, it's mixed emotions like I literally can't wait, I am so excited. I'm a Disney lover, and you know that Rapunzel song "When Will My Life Begin?"
DP: Serena's excited for her next big challenge: Serena Ventures, the venture capital fund she founded in 2017 that invests in women- and POC-founded businesses, something she says she's always been ready for.
SW: I've always been someone that has been business minded. I was just at Black Tech Week and I was just speaking to them saying, "I think, in particular, Black people and African Americans are always entrepreneurs because of what we have to live through and it's so interesting because you have to work harder. Especially if you're not born with a lot of money, you have to think of ways to make money in a fresh way. Because you're not given the same opportunities. For me, I've always seen my dad be an entrepreneur and so it was natural for me to want to do more. And he always told me, "Have a backup plan in case tennis doesn't work out." So I went to fashion school and then I actually did business school at UMass. And then there was a lot of things that I did because I wanted a backup plan. Meanwhile this is during and after winning Wimbledons and the US Open, so it's kind of nuts. But I'm a planner and I like a backup plan. So I think I've always kind of had that spirit and I always knew that I wanted to do more. I always said that my career on the court is gonna be like, "...And she played tennis," so it's going to be the "and" and I always wanted a different part of my career. I know that's clear, that Serena Ventures is going to be the bigger part of my career. And that's kind of how I've always saw it since I was a kid. Of course I didn't know it was going to be Serena Ventures at the time, but I always knew it was gonna be something else. That's kind of how I modeled my career.
DP: Serena told us her greatest challenge is the one closest to home: motherhood.
SW: You're never right as a mom. It's like you're always second guessing yourself and you're always like, I don't know if this is right. You'll know in, you know, 20 years down the road. But it's always just like, I don't know, what if I did this wrong? And you're kind of second guessing yourself but I think that the most important thing is teaching her about God and teaching her about the Bible—that's so important to me. And so I know that that's the best thing for her. And as long as I root that, then everything else will kind of fall in place. And that's all I can say and do about it.
DP: Serena also had a lot of good advice on how to handle disappointment, something she's learned from both tennis and business.
SW: In both situations, in particular tennis, I get really disappointed. People like me, we're literally like everyone else. I get upset, like don't talk to me for a week. I definitely get really down and I get negative and then I get discouraged sometimes. But then I remember that discouragement is never good, and that's when a lot of bad things can happen if you're feeling discouraged. So I remember that and I'm like, OK, let me pick myself up.
Then I just start to think, Alright well, what can I learn from this? And this is also in business, if something goes wrong I think, What did I do wrong? What can I learn from it? And how do I not make the same mistakes? One of my favorite books is so simple, it's called, Who Moved My Cheese? It's an easy read, and it's just great. It talks about staying in the moment and staying in the present: Don't make the same mistakes in the past, live in the present, and make sure you're planning for the future. I really am motivated by that.
DP: Serena also opened up about living in the spotlight.
SW: It definitely can be lonely at the top. In particular, tennis. People don't realize how many hours you spend by yourself. So much so that it was hard for me in a relationship because I am so used to being alone every single minute and day of my life that it's like, Well, I can't even be around people. And a lot of people don't realize that. So you get this celebration and it's like, great, but behind closed doors, the life is different because you also have to live your life, whether going outside becomes a problem because there is no privacy. … But all that stuff is great because if there is no privacy that means you're successful, and that's kind of what you want, but it comes at a cost, right? And it's worth the cost if you think it is. But there is always a tradeoff.
DP: Thanks to Serena for sharing with us today. I hope you really appreciate her vulnerability just like I do and it makes you feel a little less alone with the feelings that you feel…because she is literally the GOAT.
Wondermind does not provide medical advice, diagnoses, or treatment. Any information published on this website orby this brand is not intended as a replacement for medical advice or a substitute for the advice of a professional, and you should not rely on it. Always consult a qualified health or mental health professional with any questions or concerns about your mental health