Pro Tips
05.22.23
It's OK If You're Not in Therapy
It's not the only way to take care of your mental health.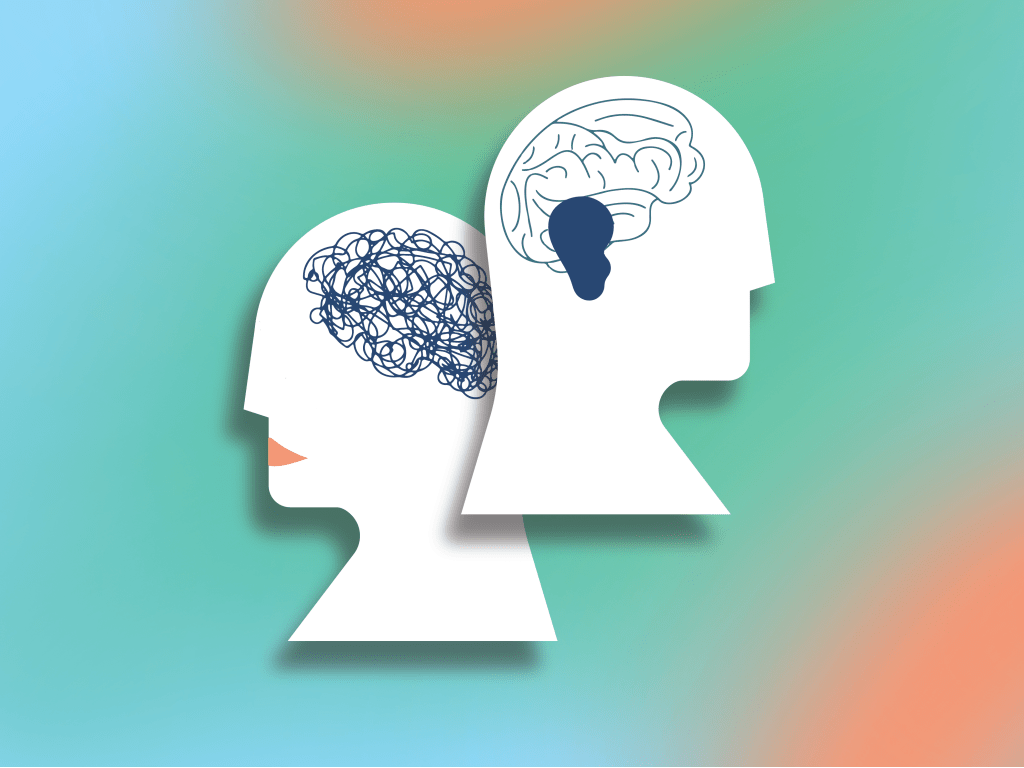 Shutterstock / Wondermind
It seems like no matter what you're watching, what social platform you're scrolling, or what billboards you pass, there are endless ads asking, "Do you need a mental health therapist to deal with stress and anxiety? Let us match you with one!" Then there are your friends, fam, celebs, and influencers Ted Talking about how therapy literally changed their lives. Good for them (and us as a collective!), but if you're not currently in therapy, all that can fuel a special kind of FOMO, making you wonder, Well, damn. Am I the only one out here without a therapist? And do I need counseling or therapy?
Between teletherapy enabling people to get mental health care without leaving bed, funds and directories making it easier to find affordable help, and legit advice from licensed pros in your social feeds, mental health resources and expert advice is more accessible than ever.
When I became a therapist seven years ago, that wasn't exactly the case. I was among pioneers creating social media content to demystify mental health and help everyday people learn more about how their brains work. Nowadays, countless communities of activists, companies, and content creators are distilling complicated psychology topics into easy-to-digest TikToks that destigmatize prioritizing your mental health and working with a therapist.
And while we love to see that, some of us might get the idea that if you're not in therapy, you're a terrible person who's not interested in growth, emotional intelligence, or feelings in general. All this "go see a pro" talk also opens the door for therapy-goers to judge those who don't partake. Raise your hand if you've seen: "When you are in therapy and have to deal with people in your life who are not in therapy." Yep, that's a real social media post that included a side-eye emoji for good measure.
Don't get me wrong, it can be frustrating for those around us if we're not doing the introspective work that helps us reach our goals or improve our relationships. But not going to therapy doesn't make you morally lesser than those who do.
There are plenty of reasons why you might not want or need to see a therapist right now. Besides not having the time or money, it's also possible you don't need consistent professional mental health help. And it's OK to take a break from therapy after an issue is resolved or for any reason really.
Trust me, I'm a big fan of talking to a mental health pro. I mean, I'm a therapist. But as great as therapy can be for helping us work on ourselves and our relationships with others, it's not the only way to care for your mind, nor is it meant to be the ultimate source of your healing, wellness, or mental health. It's just one of many resources enabling you to gain self-awareness, work through challenges, and collect positive coping and social skills. So, no, maybe you don't need therapy right now.
If seeing a mental health expert isn't an option for you at the moment or you're just not into it, here are a few ways you can prioritize your mental health and emotional growth.
1. Spend more time outside. 
While therapy is in the name, ecotherapy really boils down to being in nature, which can boost your overall mood. On a particularly challenging day, I like to walk, bus, or drive over to a local park or trail and take time to breathe in the air, observe the trees, and notice any small details like a bug or squirrel on the path. This gives me a break from the hustle, helps me connect to something outside myself, and improves my mood.
So, if you're up for it, start out with just a few minutes outside in your neighborhood or backyard and see if you feel a difference in your outlook.
2. Process your emotions with journaling. 
One of the greatest benefits of talking to a pro is letting out all the thoughts that are stuck in your head without anyone judging you. But journaling is another way to get the same benefits—for free. Seeing your thoughts on paper or in your Notes app can also give you more perspective on any issues or situations you're trying to work through.
Of course, there's no right or wrong way to express yourself in a journal—mine are filled with everything from long reflections to scribbles and sketches of things that I needed to get out. So do what works for you or check out these journal prompts for ideas of what to write.
3. Get in tune with your body. 
Part of taking care of your mental well-being is giving your mind a break. One of the best ways to stop thinking all. the. damn. time. is by getting more connected with your physical feels. You can start by taking a much-deserved nap and getting more sleep at night, if you can manage it. Yoga, meditation, aromatherapy, or breathwork can also help bring your focus to your body and the present moment. Another option: the traditional Chinese practice of qigong, a type of gentle movement that often uses guided imagery and postures, which can help you cultivate more harmony in your mind and body and help you feel more in tune with the world and the energy flowing through it. Worth a shot!
4. Read what experts and changemakers have to say about whatever you're going through. 
Reading books from a variety of authors about mental health topics that I wanted to dig into a bit more is another tool I've used to take care of my mind when I wasn't in therapy. Sometimes counseling sessions can move a bit fast and make you feel like you have to move on from an issue before you're ready, but reading about mental health allows you to go at a pace that feels right for you. Plus, you get to choose when it's most accessible and convenient to dive into your thoughts, instead of trying to squeeze in an emotional session before homework time or your weekly check-in with the boss.
Here are some books to get started with if you want to learn more about racial and intergenerational trauma in the Black community, for example: My Grandmother's Hands by Resmaa Menekem, LICSW; It Didn't Start With You by Mark Wolynn; The Unapologetic Guide to Black Mental Health by Rheeda Walker, PhD; and You Are Your Best Thing by Tarana Burke.
For anyone struggling to feel "normal," maybe check out The Myth of Normal by Gabor Maté, MD. There's also The Somatic Therapy Workbook by Livia Shapiro for peeps interested in trauma and the mind-body connection. And all about love by bell hooks is always a fave of mine to recommend for anyone who wants to learn more about love and showing compassion.
5. Follow social media accounts that speak to you. 
If you come across a licensed therapist's account (emphasis on the licensed detail!) that speaks to you, check out some of their content to find out if they make you feel seen and respected before giving them a follow. While a therapist's TikTok or Instagram isn't a substitute for a legit session, their posts can make you feel less isolated and give you the language to talk or journal about whatever you're going through, whether that's struggling to set boundaries, managing time blindness, or figuring out why rejection feels so tough for you. Plus, some professionals even share therapy homework worksheets with their followers, so you get even more free benefits.
6. Talk to your primary care provider. 
All that said, if you want help from a professional but are still unsure of therapy, you can always start by checking in with your general practitioner, a nurse practitioner, or your primary care provider (if you have one) to talk about your mental health. They can also help if you think you need medication or more specific care. You don't have to fly solo, even if you don't have a therapist.
Wondermind does not provide medical advice, diagnosis, or treatment. Any information published on this website or by this brand is not intended as a replacement for medical advice. Always consult a qualified health or mental health professional with any questions or concerns about your mental health.