Explainer
02.10.23
What the Heck Is a Dopamine Detox?
For starters, you're not technically detoxing dopamine.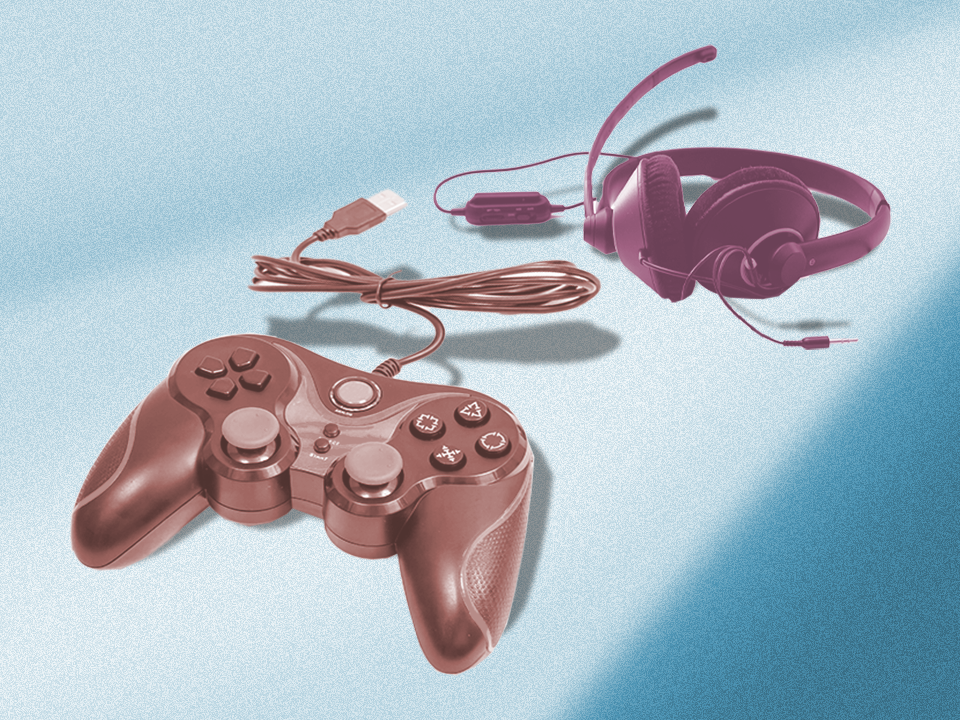 Shutterstock / Wondermind
If you're even remotely familiar with the feel-good brain chemical dopamine, you might be wondering why anyone would ever want to do a dopamine detox. Fewer happy feels? Hard pass! But the concept of dopamine fasting has been all over TikTok lately, so it got us wondering...what exactly is a dopamine detox, and is it worth the hype or is it just another social media trend to skip?
First, we should probably talk about what the hell dopamine even is. Dopamine is a type of chemical in your brain called a neurotransmitter, which means it is the messenger between neurons, kind of like a baseball tossed between a pitcher and a catcher, Anna Lembke, MD, professor and medical director of addiction medicine at the Stanford University School of Medicine, explains in her book, Dopamine Nation.
Dopamine is one of the chemicals in your brain that helps you experience pleasure, reward, and motivation, Dr. Lembke tells Wondermind. It's released in response to doing things that make you feel good like eating delicious food, scrolling through your feed, having sex, and (of course) using drugs or drinking, but it's also the lightbulb in your brain reminding you that you want to do these things, explains Kelly Cosgrove, PhD, professor of psychiatry, neuroscience, and radiology and biomedical imaging at Yale University.
Basically, when you feel pleasure, dopamine's being released. The more dopamine that's released and the faster it's released, the more pleasure you feel—and also the more potentially addictive that substance or behavior becomes, Dr. Lembke explains.
But dopamine isn't just a pleasure chemical. It has other important jobs, Dr. Cosgrove says. Research suggests that it plays a big part in motivation, cognition, and voluntary movement. So, yeah, it's kind of a big deal.
We talked to the experts and found out that while you can't actually detox from dopamine, it's not a bad idea to look at the not-so-great behaviors you might be turning to over and over for that sweet dopamine rush.
So what is a dopamine detox?
It's not quite clear when the term "dopamine fasting" was first used, but it seems to have officially entered the internet lexicon back when psychologist Cameron Sepah, PhD, posted about it on LinkedIn a few years ago, calling it a "Hot Silicon Valley Trend." He described a dopamine fast as cutting out one habit or addictive thing that you feel is disrupting your life—like TikTok, gambling, or gaming. In his post, Dr. Sepah gives a very specific (and kind of intense) prescription for his version of a dopamine fast. He recommends cutting out things like tech, gaming, online shopping, or whatever else you might be semi-addicted to for all of the time slots below:
One to four hours at the end of the day
One day per weekend
One full weekend per quarter
One week per year
Dr. Sepah tells Wondermind that some of his clients who've tried it report that it's helped them avoid distractions more easily and keeps them off their phones before bed (always a good thing). But one of the biggest benefits is saving time. When you avoid things that aren't adding to your life in a meaningful way, you make room for good-for-you activities like hanging out with friends face to face, Dr. Cosgrove adds.
FWIW, you don't have to be clinically addicted to TikTok or The Sims to try dopamine fasting, says Dr. Lembke, who details her own month-long dopamine fast from reading romance novels in Dopamine Nation. It was a seemingly harmless hobby that started with Twilight and soon spiraled into what she calls an "unhealthy attachment," where she flew through novels, trying but failing to get her fix of steamy sexual tension between characters. She realized it was interfering with her sleep and, therefore, her ability to fully show up for her kids.
Can you literally detox from dopamine?
The wellness industry is kind of obsessed with the word "detox," so it makes sense that this trendy idea also uses that language. But, thing is, you can't actually detox from dopamine like you would from drugs or alcohol. 
That's because dopamine is a naturally occurring substance in your brain, and you cannot control how much of it is being released—even if you are doing less of something that triggers it, says Dr. Cosgrove. "Dopamine is not just activated when people engage in problematic behavior or use alcohol or drugs," she says. "So, stopping those behaviors—even if you could also make your environment devoid of all cues—will not 'detox' your brain from dopamine." Also, since dopamine is involved in important stuff like motor function, arousal, and learning, "you can't stop moving, thinking, or doing everything" to avoid it, she adds.
But when you cut out or cut back on a problematic thing that gives you a dopamine rush, you can train your brain to respond to it less impulsively, Dr. Sepah says. Let's say you want to be less distracted by your phone during the workday. By putting your phone someplace you can't see it and resisting the urge to go get it, you can become less motivated to text or scroll while you're trying to get your to-do list done, he explains.
So, with all that in mind, the most accurate term for the concept of dopamine fasting is probably "'dopamine-mediated behavioral fasting,' but that's a mouthful and most people don't like scientific jargon," says Dr. Sepah. Which, yeah, hard agree.
Should you do a dopamine fast?
Despite what social media may be telling you, dopamine fasting isn't a necessary way to level up your life. That said, if you feel like you're stuck in a dopamine-driven habit that's actually messing with your life in some way, that's something worth taking a look at and investigating further, says Dr. Sepah. For instance, maybe you check IG a lot during the workday and it's impacting your productivity. Maybe you're concerned that you start thinking about that post-work glass of wine earlier and earlier these days. (FYI, if you think you have a substance use problem, talk to your doctor before cutting back.)
Basically, if you feel reliant on something that brings you a sweet rush of dopamine but is also disrupting your life, setting limits around that behavior isn't a bad idea. Just make sure you're setting realistic restrictions and expectations and ideally only focusing on one problematic behavior at a time, says Dr. Sepah. You're not meant to "go live in a dark cave for a week," says Dr. Lembke.
If the concept of a dopamine detox sounds appealing to you, try starting with some rules that feel realistic to you. That could be avoiding a thing after 7 p.m. every night, all day Sunday, one weekend per season, and one week per year, like Dr. Sepah suggested in his original post. Or, it could be as simple as not touching your phone, for example, for the first and last hour of the day, he adds.
Still, making a little wiggle room within those time spans can also be helpful when avoiding something like your phone for long periods. Blocking out time (a few five- to 30-minute chunks of your day) to check IG, your texts, or whatever can make a dopamine detox feel way more manageable. This is what Dr. Sepah calls a "feasting" schedule.
If you're up for a challenge, you could also try jumping into the deep end right away. In Dr. Lembke's experience, ditching a habit for a whole month will get you the biggest bang for your dopamine detox buck. But whether you're abstaining for a month, a week, or an hour, check in with yourself to see how you're feeling and reach out to a trusted friend or a licensed mental health pro if you're looking for more support.
Wondermind does not provide medical advice, diagnosis, or treatment. Any information published on this website or by this brand is not intended as a replacement for medical advice. Always consult a qualified health or mental health professional with any questions or concerns about your mental health.