Pro Tips
09.16.22
13 Therapist-Approved Tips for When You're Feeling Lonely
Don't let your lack of a plus-one stop you from doing your thing.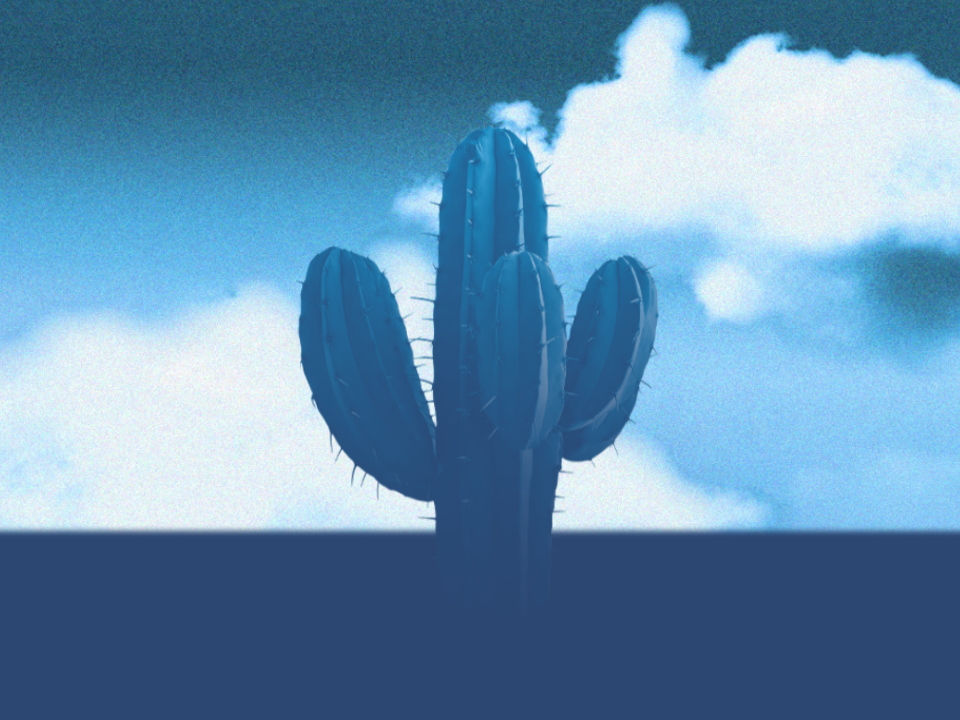 Shutterstock / Wondermind
Loneliness can feel like a giant blow to your ego and can come with a whole heap of other emotions like hopelessness and sadness (speaking from experience here). Maybe you lost touch with friends once you set up camp on the shores of Adulthood. Perhaps you moved away from your family or you just had a breakup. It's also very possible you're surrounded by people but don't have emotional or physical intimacy or share common interests or values with them, which can also make you feel lonely, says therapist Daria Stepanian, LMFT. Relatable? Absolutely.
Whatever your situation, feeling isolated is not fun. Still, with a little effort and these tips from mental health professionals, loneliness can feel a little bit less terrible. You got this!
1. First, relish in your ability to do whatever you want with your alone time.
When you're feeling lonely, it can be easy to focus on what you're lacking—like a core group of friends to chill with or a deep connection with another person. And while those feelings are valid, it's also true that you very much deserve joy and happiness and are totally free to seek that out. Finding activities that bring you joy can shift your feelings away from loneliness, which can help you feel a bit better, says therapist Jin Kim, LMFT. So consider the things that you really want to do with your free time, like get lost in a TV show or a good book, listen to your fave album all the way through, go sit in the park for hours—whatever has you laughing or smiling (or both).
2. Do that thing you want to do…even without a plus-one.
People often get hung up on needing to go places with others, but if you do enjoyable things on your own, you may be able to find a potential friend along the way, says therapist Erica Turner, LMFT. "The more that you're like, 'I'm gonna go to this museum,' or 'I'm gonna go to this cookout,' you'll find people there who like to do some of the same things."
If you don't find like-minded people, at the very least, you'll come out of it with some quality me time. And that's also pretty helpful since it lets you focus less on loneliness and more on solitude, "a feeling of being alone and independent while enjoying your own company," says licensed clinical psychologist Ryan Howes, PhD. "If you can shift your mindset toward doing something good for yourself, the time alone can feel like a gift instead of a curse."
3. Join groups that share your interests.
Joining a club (or just a group of people with similar interests that isn't called a club but should be) is a great way to form real-life connections, says licensed clinical psychologist Sophia Choukas-Bradley, PhD, assistant professor of psychology at the University of Pittsburgh. For example, Dr. Choukas-Bradley said she joined a feminist book club when she moved to a new city, which sounds pretty neat! Is there a running group you could join? What about a group that meets every month to show off their cool cars? Hey, it probably exists!
4. Spend some time out and about.
Just going out in public might make you feel less alone, even if you aren't connecting with people while you're out there, says grief and trauma therapist Katherine Hatch, LCSW. You can sit and do work at a coffee shop, go window shopping, or whatever makes you feel comfortable, but the key is just being in humanity, she says. That's because people are hardwired to be social creatures, so it's necessary for us to feel like we're part of a larger group, explains Kim.
If you're up for it, it may also be helpful to make eye contact with people you see in a store or restaurant or wherever, says Hatch. Doing that or simply saying hello and goodbye to strangers can create a tiny connection. Of course if those people don't reciprocate, it might not work, but it could be worth a try anyway.
5. Remember how cool you are.
If your loneliness comes with a side of low self-esteem, that checks out. "A lot of times when we're lonely, we're pretty hard on ourselves," says psychiatrist and psychotherapist Melissa Shepard, MD. "Loneliness tends to be more painful because we blame ourselves for being lonely." Yep, that's a bummer.
It might sound silly or uncomfortable, but create a mental (or physical) list of what you like about yourself and why you're kind of a big deal, suggests Stepanian. This may give you a little boost of self-confidence and help you avoid a self-deprecating spiral. Then, remind yourself that there are other people out there struggling with the same thing, which can help too, says Dr. Shepard.
6. Take care of yourself.
Actively showing up for you is another very helpful way to feel less lonely, says therapist Lawrence Jackson, PhD, LMFT. Ask yourself what would feel good and bring you comfort. Is it doing that tiny thing on your to-do list you've been procrastinating or ordering delicious takeout or finally putting your laundry away? It may sound simple, but sometimes it's difficult to dig deep and be honest about what you really need.
7. Investigate your lonely feels.
Writing about what you're experiencing in your body and your mind when you're lonely is a good way to find a sense of calm and release what's bothering you, Stepanian told Wondermind in a previous interview. You can drop them on actual paper, your Notes app, or just a doc on your computer—whatever is easiest for you to get your feels down works. If you could use some thought starters, take a peek at these journal prompts.
8. Draw your loneliness.
What does being lonely feel like and/or look like? Reflecting on this separates your emotion from yourself, taking its power away. That can make the sense of isolation more manageable and less overwhelming, says Hatch. "We can externalize it to the extent that we actually get to be curious and compassionate about it. We get to take care of it."
Doodling what loneliness means to you may help you understand it better. If you're not sure where to start, think about what color your loneliness is, what its shape is, where it is located in your body, and if it could be a character or a sensation, says Hatch.
9. Scroll through your phone.
When you're in the pits of loneliness, it's easy to tell yourself that you don't have anyone to reach out to or that no one cares, says therapist Alo Johnston, LMFT (he says he gets that way too). However, swiping through your phone contacts, texts, or DMs can remind you that there are people in your life you could talk to, he says. You don't have to reach out, but it's a step toward realizing that you're not alone.
10. But maybe stay away from social media.
While many people report that social media helps them feel less lonely by enabling them to meet new people, it can also serve to snowball your loneliness in a lot of situations. After all, scrolling through a highlight reel of people out with other people doing fun things can send your FOMO through the roof. So, if you're craving connection ASAP, try opting for a prolonged conversation in real life, on the phone, or via Zoom for a more effective way to squash loneliness than quick, often passive or surface-level convos on the socials, Dr. Choukas-Bradley says. 
11. Decide how you want to socialize.
If you do want to reach out, stop to ask yourself what level of connection you're looking for. Are you up for a real convo? Great! Go for it. But you may just be in the mood for a quick check-in text or a battle of who can share the best memes before bed, Johnston says. "There isn't this one universal way that we feel connected, but I think in times when we feel extra lonely, we wanna look at what's the easiest access point to feel connection," explains psychotherapist Sahar Martinez, PsyD, LMFT.
If you want to text, call, or FaceTime someone you haven't chatted with recently, don't let yourself believe that they'll be annoyed by you, says Johnston. We might all have those people in our lives we've been meaning to catch up with, so remind yourself how you'd feel if you heard from them, he says. You'd probably be open to talking to them, and they could very well feel the same.
12. Reality test your negative assumptions.
Oftentimes people who are lonely want to connect with others but fear rejection, says psychotherapist and author Chris Warren-Dickins, LPC. Maybe you're tempted to chat up that person you always see at your coffee shop or pilates class, but you worry they'll think you're weird for talking to them out of nowhere. Challenge the validity of that fear when it comes up by thinking about times where you actually had good conversations with people you didn't really know, he says. Also, think about times that friendly, well-intentioned strangers struck up a conversation with you. Did you assume they were weird or did you appreciate the chance to connect? Chances are you'll be able to find a few welcoming people.
13. Volunteer for a charity or cause you support.
"Not only do you get the gratification of doing your part to make the world a better place, but you could find yourself serving wonderful people and meeting other volunteers with similar passions," says Dr. Howes. Love animals? Search for shelters in your area that could use some help. Want to spend more time outdoors? Look for park cleanup events happening near you. In fact, one study suggested that widowed adults 51 and older who volunteered for two or more hours a week felt less lonely. Yeah, this is very specific, but you get the point. FYI, if volunteering isn't your jam, you can send a friend coffee money or give your cousin some clothes you're ready to part with. Doing something (anything) nice for someone else fosters connection that'll make you feel seen.
Wondermind does not provide medical advice, diagnosis, or treatment. Any information published on this website or by this brand is not intended as a replacement for medical advice. Always consult a qualified health or mental health professional with any questions or concerns about your mental health.