Q&A
04.26.23
Kelly Hu Doesn't Want You to Fear Getting Older
The actor sits down for a quick mental health check-in.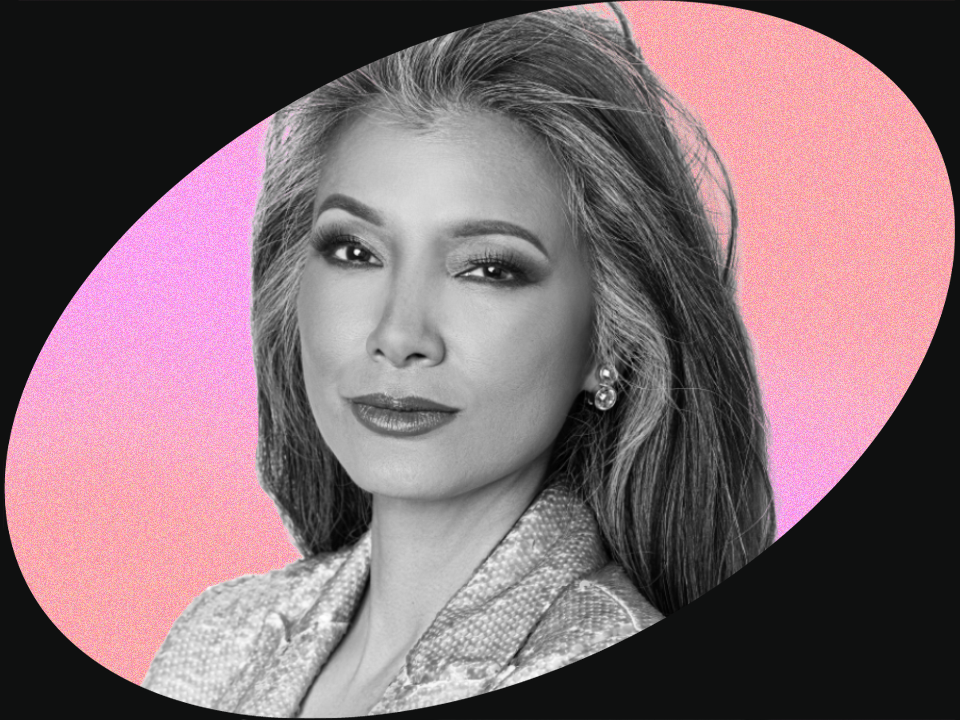 Photo Credit: Antoine Verglas
Kelly Hu first entered the entertainment biz via the Miss Team USA pageant circuit in the '80s and has since appeared in your favorite shows and movies, from The Vampire Diaries and Arrow to The Scorpion King. But these days, you can catch Hu on CBS' East New York (where she plays a political consultant) and on Starz's BMF (where she plays a detective). 
When she's not on a TV or movie set—a rare occurrence for the perpetually booked and busy actor—Hu hosts the Shoes Off Inside podcast alongside actor Tamlyn Tomita and journalist May Lee, where they talk about everything from current affairs to menopause, she tells Wondermind.
Here, Hu joins us for a quick mental health check-in to share the keys to her happiness and why we should all embrace aging and the freedom that can come with it. 
[Sign up here to never miss these candid conversations delivered straight to your inbox.]
WM: What's something you do for your mental health on a regular basis?
Kelly Hu: What really helps me get grounded is connecting with people that I'm close to, connecting with loved ones and having great conversations. I can spend three hours on the phone with my mom or my auntie or one of my friends. I just feel like that always makes me feel good. I come up feeling sort of re-energized and grounded. For me, it's human connection.
WM: You've talked about never feeling like you needed to have kids or get married. What helped you stay true to yourself despite women being inundated with messaging about having a spouse and kids?
KH: For me, it's really just about having this wonderful life that I've created. I feel like having children or even being in a relationship, if it's not going to add to my life and make it better, I don't feel like there's a reason to have to do it.
I feel like so many people just do it because they're afraid to be alone, or they don't want to grow old by themselves, or it's what is expected in the world. When you let go of caring about what other people think, it just leaves you free to do whatever it is that your heart tells you to do.
WM: You recently decided to stop dyeing your hair and embrace the gray. Have you noticed any changes in your mental health since?
KH: When I let go of trying to look younger than I am, it really helped to free things up. My hair grows so fast—within a couple of days, I'll see white bits coming out. It was just so frustrating trying to stay on top of it or worrying about coloring my roots or worrying about continuity on screen. When I just let it go, it was so freeing. … I love the way my gray hair is coming in. And I get so many compliments, especially from younger women. Younger women tend to compliment my hair a lot, and I really appreciate it because I feel like it's making a statement as well as just being lazy about it.
WM: What's the best mental health advice you've ever received?
KH: When I just let go of caring about what other people think, that just opened up a whole world of happiness for me. When you're young and you're trying to fit in, especially girls in their teenage years, you're trying to figure out who you are. It even goes into your 20s and seeps into your 30s. I don't think I was really comfortable with who I was until I was well into my 40s. Now, in my 50s, I feel like I am who I'm supposed to be right now. I don't care what anybody thinks of me. I'm really happy with who I am. So, I think when I let all of that go about caring what other people think, that was just a turning point for me.
WM: Were there any specific things that helped you do that?
KH: I think it might have been more of a gradual process. … I feel like the most depressing time of my life was when I was most successful, when I had movies coming out back-to-back and just tons of work and publicity and all of these movies coming out. I felt as though I had lost a grip on reality and where to find the truth because, oftentimes, when you're successful, you get surrounded by people who are just trying to blow smoke up your butt all the time, and you're not getting honest answers. When I sort of realized that was happening and I decided to rework who was going to be around me and close to me, I found much more happiness and satisfaction with my life and my work.
WM: Any final words of wisdom?
KH: I feel more comfortable now with who I am and in my own skin than I have ever felt in my life. … Being 50 comes with so much wisdom. I absolutely love where I am right now. So, I hope that anyone who is afraid of getting older will understand that the years you're in your 40s and 50s are really amazing years and to not fear those upcoming years.
This interview has been edited and condensed for length and clarity.
Wondermind does not provide medical advice, diagnosis, or treatment. Any information published on this website or by this brand is not intended as a replacement for medical advice. Always consult a qualified health or mental health professional with any questions or concerns about your mental health.