Q&A
10.14.22
'Bling Empire' Star Kelly Mi Li Says Therapy Is One of the Best Things to Happen to Her
The mental health advocate and nonprofit founder started individual therapy after Season 1.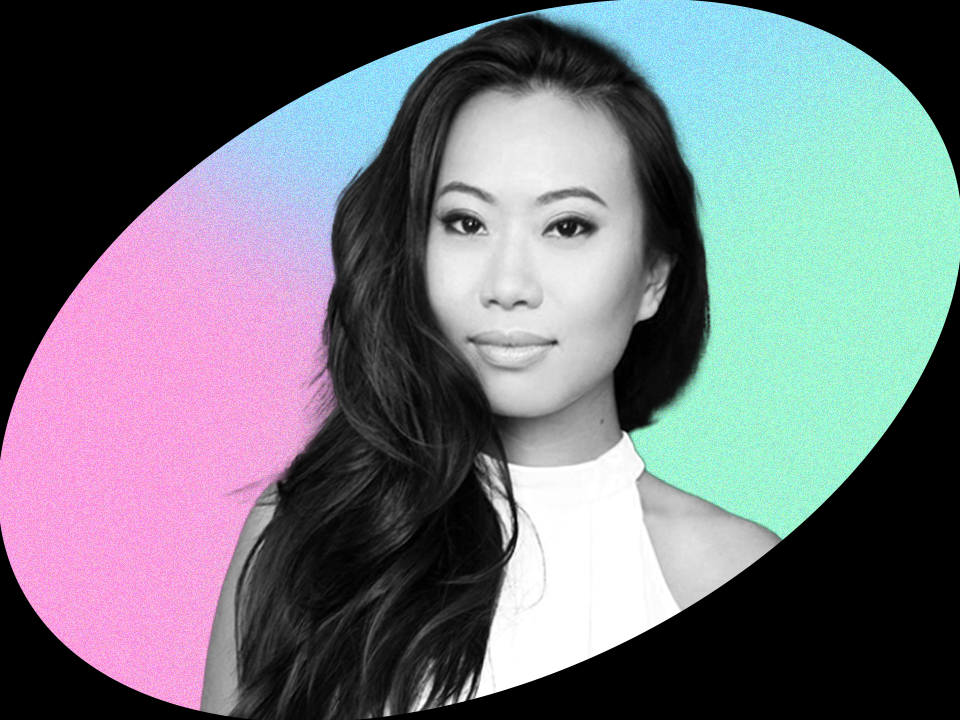 Photo Credit: Anouk Morgan
Netflix's Bling Empire finally released Season 3 this month, and that means more Kelly Mi Li. Promising deeper and funnier storylines ahead, the entrepreneur, producer, and mental health advocate opened up to Wondermind about pursuing individual therapy after Season 1 and how it helped her after her breakup from Andrew Gray. The fan favorite also praised therapy for helping her destigmatize mental health in her family and broach difficult topics with her mom.
Read on for more from Mi Li, including her most recent project: launching a nonprofit with initiatives that include a tracking system to map anti-Asian hate crimes, expanded tools to help missing elders reconnect with their families (especially those with mental health disorders), and improved safety and security programs for Asian businesses.
WM: What's something you're excited about right now?
Kelly Mi Li: The thing that I'm most excited about is I just launched my nonprofit called Golden Voice Society. It's been in the works for such a long time, so I'm just really excited it's finally launching. Golden Voice Society is a nonprofit I put together to help the AAPI community with awareness, education, empowerment, representation, [and also] safety because there's a lot of [hate and crimes] right now targeting Asians.
WM: Bling Empire Season 3 also just premiered. What can fans expect from you this time around?
KML: This season is going to be a lot more fun. I think it's more in depth … and has a lot of heart, which I think you're gonna get a lot more this season instead of just drama. I know dramas are fun, but you know, we also want some real stories as well. And then stories that keep expanding our Asian culture. I'm really excited about that. For me, the season is really me finding myself again and starting the whole dating process, which is very, very scary after being in a relationship for five and a half years. It's very misfortunate for me, but you see a lot of funny moments of me trying to go on dates and trying to open myself back up again.
WM: In Season 1, you were open about your relationship and pursuing couples therapy. And after filming, you started pursuing individual therapy. How has therapy helped you in your journey?
KML: Therapy has completely changed my life. It has opened doors for me that I never knew were there. I think there has been a really bad stigma around therapy, especially in the Asian culture. We've never talked about therapy; the word therapy was so unfamiliar to me till [I was in] my late 20s. But it really is a way to get to know yourself, and then you realize [how] your childhood [and] everything is so connected. Then you're starting to be more aware, like, Oh, why do I do this the way I do? Or, Why do I react this way? It makes you ask why, and it has changed me completely. It's literally one of the best things that ever happened to me.
WM: How has therapy and learning more about yourself changed how you approach relationships with other people, especially as you're dating in Season 3?
KML: After the breakup [from Gray], I took about six months off to really get to know myself and [do] self-healing. I've lived with myself for 30-plus years, but I really didn't know myself. So I have more self-love now. One of the things that people always say is that if you have so much self-love and self-value, you wouldn't take anything less, and there's a standard of how other people treat you. I didn't really understand it until I experienced it myself. Now that I know my boundaries, I know how to say no. I know what I like as well now, because before, I [would] tend to just go with whatever…and I really didn't know myself. Now that I do, I have a full list of things that I want in my partner.
WM: Where are you on your mental health and self-discovery journey now?
KML: The journey's never-ending. I'm going to be continuing this journey for the rest of my life, but I am so much better now than before. One of the things that stuck with me was attachment style. I didn't realize I had anxious attachment style, and that explained so much after I looked into it. Like, Oh my gosh, I keep attracting avoidant [people] 'cause that was what I thought love was 'cause that's what my dad gave me. I think being able to catch myself [has helped]. When I started dating again, I realized there's always a pattern. Now I know to stop myself, like normally I would react this way, but I need to rewire myself—I need to respond to this situation differently.
WM: You mentioned learning about yourself by reflecting on your childhood. How has that changed your approach to mental fitness?
KML: It's so silly, but talk to yourself like a child. Some of the work I've done is that if you find a picture of yourself when you're younger, put it on paper or somewhere and talk to yourself. Sometimes when you feel uncertain [or] negative, sometimes it's from your childhood, so you want to heal that person as well.
And I had a talk with my mom in Season 3 about [how] I never thought I was good enough because of Asian culture with tiger moms, it's always like nothing's ever good enough. … So I actually confronted my mom about that. She took it really welI. I was like, "You never say you're proud of me. You never say you love me," 'cause it wasn't her culture. She was like, "I didn't mean that. I do. It's just that I was never taught that. I was never given that."
WM: How did you prepare for that conversation with your mom?
KML: That was so hard with my mom, like, so hard, because the number one thing is that you don't want to hurt her feelings because she's my superhero—she's my role model. She just gave up so much of her life for me. So that was my first thing: I really don't want to hurt her feelings. The second thing was: I don't know how to communicate with my mom, as weird as that sounds. 'Cause growing up, again, we just didn't talk about anything feeling-wise or emotion-wise. Me and my mom talk about: "How'd you do in school?" and "What are you achieving at work?" … So I didn't know how to bring that up, but I knew that I had to because I want us to start building a closer relationship, and I know without this conversation, we wouldn't be able to. Life is too short, and I'm a single child, so I'm her only daughter and I want to spend the rest of our time together [getting] closer. It's weird 'cause I feel like I didn't even know my mom.
WM: What's one thing you do for your mental health on a regular basis?
KML: Take time by myself, and I journal. Journaling is a really great way to reflect on how you feel, and then it's good to look back [on]. … I used to hate spending time with myself. If a friend canceled plans, I would try to make plans with another friend. I always wanted to stay busy 'cause I didn't like being home. Now, I love it. I'm like, "Cancel plans? Yes! I get to stay home."
WM: What mental health goals are you currently working on?
KML: I really want to keep growing as a person. I [also] really want to help destigmatize mental health, especially in the Asian culture just because it was something that we never talked about. I really want to help that movement because it has changed my life so much for the better.
WM: What's one way you would encourage Asian people to talk about mental health more? What were some baby steps that you took?
KML: If I can just inspire even one person, it's really worth it for me. I know some people say, "Therapy's so expensive. That's not accessible for me." But there's so much more information out there. Going to therapy after the breakup was literally only, I would say, 5-10% of the time. The [rest of the time], I watched a lot of YouTube, read a lot of books, [and listened to] podcasts. There's just so much information out there.
This interview has been edited and condensed for length and clarity.
Wondermind does not provide medical advice, diagnosis, or treatment. Any information published on this website or by this brand is not intended as a replacement for medical advice. Always consult a qualified health or mental health professional with any questions or concerns about your mental health.