Essay
12.20.22
My Loneliness Made Me Nostalgic for an Unhealthy Home During the Holidays
I escaped from a toxic home environment when I was 18, and I didn't look back until one particularly lonely holiday season.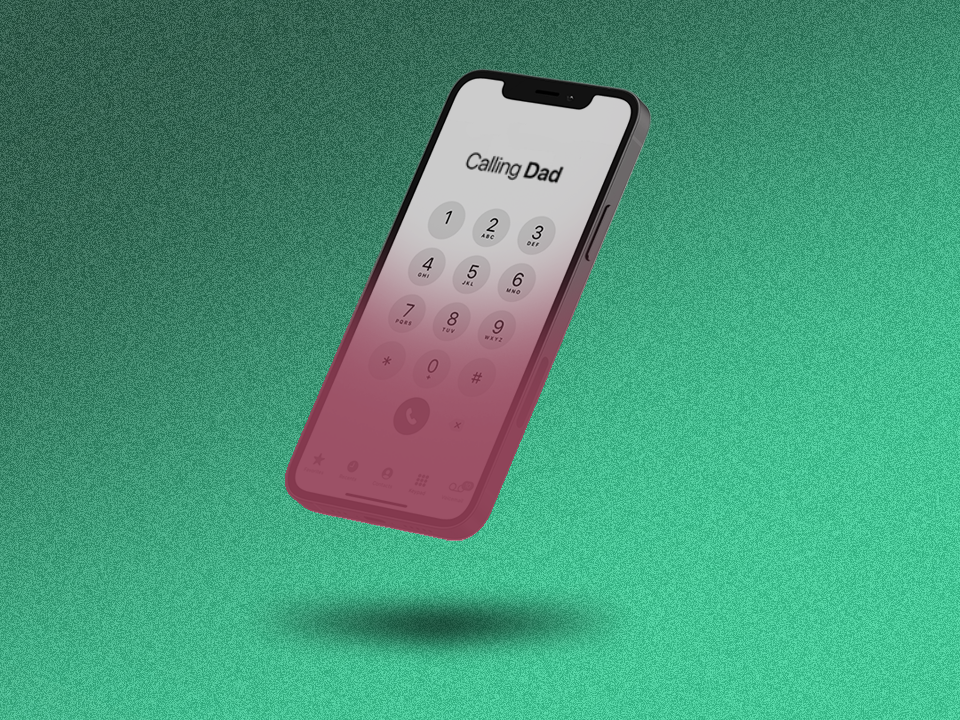 Growing up, I felt like my father ruled over me and my (now-estranged) family like a tyrant. Ruining birthdays and holidays seemed to be among his favorite pastimes. A broken tree here, shattered plates there, a couple of damaged presents—and some form of punishment, if we were going for a BINGO. Rarely would he opt out of being The Grinch's tether, gifting me things that made me feel uncomfortable or were just unusable. One year, I finally got the Barbie doll styling head I'd been asking for. Another, the bare minimum: pajamas he bought on Christmas Day that didn't even fit. When he occasionally showed small acts of kindness or happiness, I never forgot them. They were far from the norm, so any semblance of peace was branded into my memory. When I was 18, I escaped from under his roof, and I didn't look back until one particularly lonely holiday season.
It was early December 2018, I was in California, cross-country from where I grew up. I had just graduated from college, was coming out of a major depressive episode from the month before, and I was seriously considering calling up my narcissistic father and enabling mother to let them know I'd be home for the holidays. I asked myself what the hell I was thinking, but I knew the culprits were loneliness and even nostalgia.
You see, all through college, I spent the holidays with friends once I found my own community. That was basically treason and the ultimate disrespect for my family, who seemed to hold onto their twisted sense of tradition with a tight grip.
For a long time, I held onto the "traditions" as my  norm too, something therapist Blessing Uchendu, LCSW, says is common and can help us avoid rocking the boat within our families. Many of us are taught to uphold certain norms, whether they're said out loud or implied, like being together as a family—even if it's a toxic one, she says. "Part of the beauty of culture can be around maintaining a set of traditions," Uchendu says. "That keeps us having a culture and a sense of self, even as we move about the world." 
Once I got to college I found an entire crew of other immigrant and queer students who also weren't keen on spending the holidays with their families. We all chose to stay on campus, broke tradition together, and challenged what I had been taught about family and the holidays as a conservative Christian. I'm not exaggerating when I say the concept of choosing to protect your peace and rejecting what a traditional family looked like was groundbreaking for me. It felt like how I imagine the first person to discover sliced bread in their grocery store felt. The possibilities were endless now!
When I realized that I didn't have to return to a family that wasn't healthy for me, my trips home petered out after my first year. By graduation, I was no longer speaking to my father. Even without my family in my life, I didn't feel lonely because I was always around people who got me.
By the time I graduated, I assumed I had perfected this new way of life in my new home of California. I had set healthy boundaries, and I was in therapy to sort out, well, everything. But I wasn't prepared for how I'd feel during my first post-college Christmas, when I no longer had that group of students to lean on during the winter months. There was a pain in my chest at the thought of not returning home this time, even though it was clear that it was against my best interests. I was craving a familiar face amid massive changes in my life and feeling nostalgic (ugh, I know), but mostly, I was lonely and mourning the loss of my college community.
After graduation, my undergrad community evaporated just as quickly as it formed, with many of my friends scattered across the planet. Sure, I could reach them virtually and had friends I met online (shout out to 2018 Twitter), but virtual is just not the same. Many of my Twitter friends had families of their own to see during the holidays. Plus, I was being flooded with typical holiday advertising messages about "togetherness" and traditional heteronormative families, and that certainly doesn't help, psychotherapist Carine M. Diverlus, MeD, affirms. It's not healthy to only see the holidays presented this way because not everyone's holiday time looks like that, plus it could make people feel like they should go back to an unhealthy family because spending it alone or with their chosen family might not feel like the "right" thing to do. "So it's so easy for us to feel a sense of loneliness, especially when that [image is] something that is so different from you and to you." 
So, yeah, I was scary close to making that call to my family. On some level, I felt nostalgic for them, keeping happier memories at the forefront of my mind out of self-protection all those years. If I only focused on the worst holidays, I would've lost it. Even though I knew my home wasn't perfect, I still felt the urge to return.
"It's so easy for us to feel a sense of shame when we have these momentary lapses in judgment. Where we're like, 'Maybe things can be different,' or 'Maybe I should reach out,'" Diverlus adds. This sense of nostalgia, loneliness, and hope that things might've improved can strike at any time, no matter how much time has passed or how much healing you've done, she says. "The further that we go along in our own individual journeys, it can be so hard for us to remember what reality was once upon a time—especially as we approach the holiday season."
It's been five years since that Christmas, and I've found a way to make it work—Black immigrant kid guilt be damned. I never went back home, but I did end up leaving California in favor of rooming with a friend, who is a fellow immigrant child, and crafting new holiday customs. Together, we kick off the holiday season with a Friendsgiving feast before pulling out the ugly Christmas sweaters for December festivities that extend past the 24th and 25th (who needs that much pressure on two days?). 
I'm still growing my chosen family, but the most important thing that has helped me deal with holiday loneliness is confronting it. I allow those feelings to exist without internalizing them or letting them dictate my actions or tell me who I am as a person. Loneliness is a feeling, and feelings, thankfully, pass. And if I do experience momentary lapses in judgment and my boundaries, I don't shame myself for that. It's natural to feel complicated emotions around the holidays, especially when you have a complicated family, and if you want to spend these months doing your own thing, go for it.
Wondermind does not provide medical advice, diagnosis, or treatment. Any information published on this website or by this brand is not intended as a replacement for medical advice. Always consult a qualified health or mental health professional with any questions or concerns about your mental health.