Pro Tips
12.13.22
How to Spend the Holidays Alone
Honestly, this is the perfect opp to celebrate how YOU want to celebrate.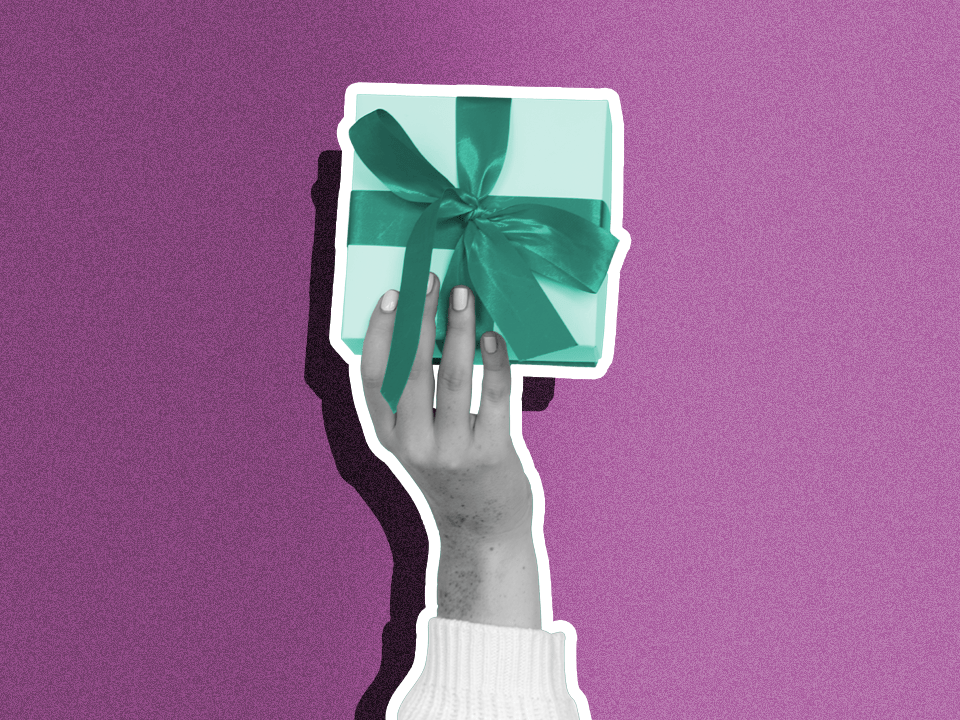 Shutterstock / Wondermind
If you're happy to be alone for Christmas, Hanukkah, or whatever you celebrate, then kudos to you! Seriously, please share your secret solitude sauce (bonus points if it includes eggnog).
For the most part, spending any holiday alone can be hard, though. Maybe you're choosing not to see people this year because of complicated family dynamics, a loss, or a move to a new city. Or maybe you're sick (or trying to avoid getting sick) and stuck at home. Regardless of why you're alone, it's normal to feel like you're missing out.
Sure, you won't have to deal with holiday party anxiety and the awkward small talk that comes with it, but being alone can still be, well, lonely. "We as humans are instinctually wired for connection," says therapist Jasmine Cobb, LCSW, who specializes in grief. Sitting out of traditions you're so used to doing and the loss of familiarity and connection can make you feel like you're grieving what the holidays are "supposed to" represent: family, cheer, lots of gifts, and so on, Cobb says.
But when you're navigating the holidays as a party of one, you can make the most of it by listening to what you actually want to do and fostering connections (even if that's from your couch). Sure, you may still feel a little FOMO, but hopefully it's less annoying than some really awful Christmas tunes we won't mention by name.
Do you.
There are a lot of expectations around what the holidays should look like, but celebrating how YOU want to can take the edge off loneliness this time of year, says Latinx licensed clinical psychologist Mayte Forte, PhD. You also don't have to celebrate if you're not into it—you might not align with certain traditions you practiced growing up anymore, she says (or you might just not feel like getting festive at all). That's OK! Think of this as time off to try new things, relax, or get a few of your lingering to-do list items done, suggests Dr. Forte.
Ask yourself what you want the day (or days) to look like. Game for video games? Great! Ready to cook your heart out? Bon appétit. Focus less on society's expectations and more on creating space to do what makes you happy, Dr. Forte says.
"Showing up for ourselves and being OK with doing what makes sense to us is a way of celebrating ourselves," Dr. Forte says. Plus, giving ourselves permission to listen to our own needs can help us feel happier even when we're alone, she adds.
Dabble in a little gratitude.
One tough thing about being solo, especially during the holidays, is that our minds tend to ruminate over what we wish was different, says Dr. Forte. It might be difficult for us to think about anything else aside from how alone we are (because hello, anxiety!), but focusing on things that are going well can help. What about the present moment are you enjoying? Sure, you might be alone on the couch eating noodles, but do the noodles taste good? Are you making extra chocolatey hot chocolate later? Are you grateful for the Wi-Fi that's letting you stream holiday movies? Grateful for the friends STILL sending you White Lotus memes?
Practicing gratitude can ground you in the present moment and get you out of an anxious or sad spiral, Dr. Forte explains. It's also a reminder that it's possible to be upset while also experiencing happiness at the same time, she says.
Connect in new ways.
First, ask yourself if you want to be with others or if you're truly OK by yourself. If you're fine rolling solo, yay for you! If not, being physically alone won't stop you from FaceTiming, texting, or calling your fave people, says Cobb. Yay for technology! You can also seek out connection by volunteering, which can give you purpose and just make you feel all kinds of good, she adds. Getting creative with how you spend time with people provides a sense of belonging that you might be missing.
If you're grieving someone, honor them.
"Seek out ways to continue that bond and what made the physical connection meaningful," says Cobb. Make (or order!) food that the person you're grieving loved this time of year. Deck the halls the way they used to. Light a candle that reminds you of them. If there was something you did together consistently, maybe keep that tradition alive. So if you bought ridiculous ugly sweaters and rated each other on just how incredibly ugly they were, break one out and wear it with pride. Their memory is kept alive in these ways, which can help you feel less disconnected from them, Cobb says.
Give yourself leeway to be sad.
If you're grieving—whether it's death-related or not—treat yourself the same way you would a friend who is struggling, suggests Cobb. Most likely, you're going to be gentle and reassuring with them, so take that approach and apply it to yourself. That might also mean letting yourself rest because grief, no matter what that process looks like, can be mentally and physically taxing, Cobb says. Lucky for you, spending the holidays alone means heading to bed whenever TF you want.
Express yourself.
However you're feeling—nostalgic, sad, lonely—feel it. But also see if there's a way to get it out, suggests Dr. Forte. Journal about your thoughts, write poetry, make art, dance ~like no one's watching~ (because literally no one is!). Self-expression takes many forms, so do anything creative with those emotions to get them out of your head instead of bottling them up, Dr. Forte says.
That kind of release can help you separate yourself from your thoughts. Detaching yourself from what's going through your mind enables you to process how you're feeling, move on, and ultimately feel like you have more power over those emotions, Dr. Forte explains. Look at you starting 2023 in charge of those feels!
Reach out for support.
You don't have to go through your sad feels alone, and maybe you shouldn't if you're experiencing some type of grief, says Cobb. Talking to family and friends about what's on your mind when you're alone during the holidays is a great option, but, with end-of-the-year craziness, they might have reached their emotional capacity, she says. So, it could be a good idea to connect with a therapist too if you can, she notes. Whoever is a part of your support system, lean on your people, people!
Wondermind does not provide medical advice, diagnosis, or treatment. Any information published on this website or by this brand is not intended as a replacement for medical advice. Always consult a qualified health or mental health professional with any questions or concerns about your mental health.