Explainer
11.30.22
Everything You Need to Know About 988
The suicide prevention hotline got a glow-up, but how's that going?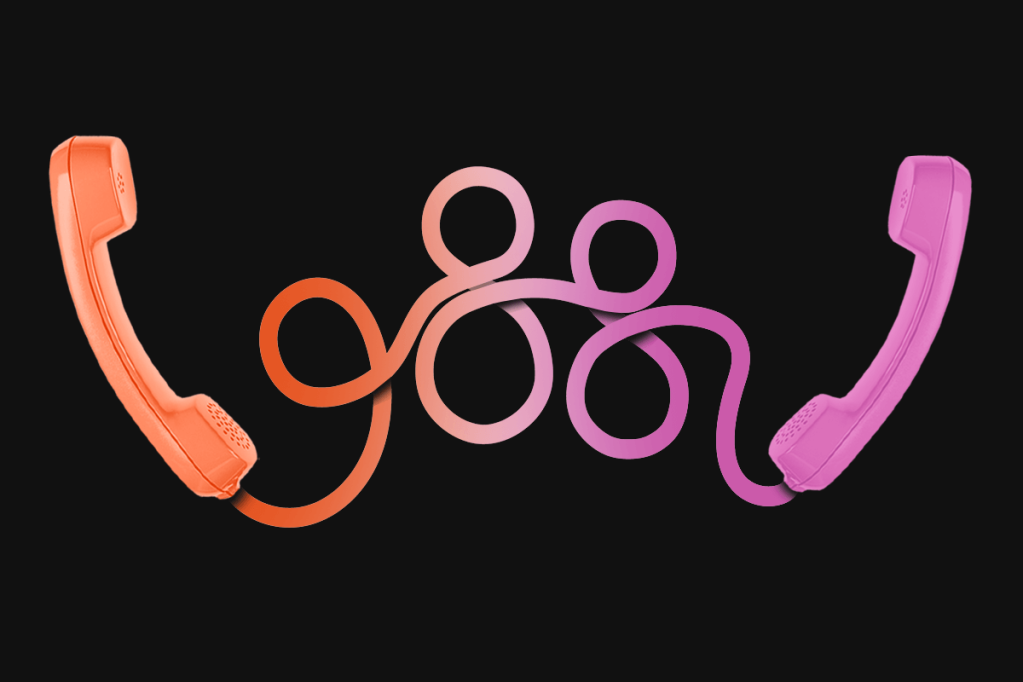 This past summer, the National Suicide Prevention Lifeline, which was first established in 2001, transitioned to a new, easy-to-remember number: 988. The goal was to make support for suicide and mental health crises more accessible, but the refresh brings up lots of very good, super important questions. 
Maybe the most pressing Q (besides, what is 988?) is, who is 988 even for? Well, anyone in the United States and American territories experiencing emotional distress or a mental health or a substance use crisis can call 988. So can family members and friends who want to help a loved one in those situations, says mental health expert Elliot Pinsly, LCSW, president of the Behavioral Health Foundation. That's because 988 staff are trained to help people thinking of self-harm and people who are experiencing behavioral health issues—not just suicide—Pinsly says. 
Ultimately, the aim of making 988 a thing is to reduce the stigma of reaching out for help, says therapist Kiana Shelton, LCSW. Just like a lot of people wouldn't hesitate to call 911 if their house was on fire, the creators of the hotline don't want you to feel ashamed or think twice about calling 988 if there's a mental health situation that needs de-escalation. (Of course, if someone needs immediate medical attention or someone's life is in danger, you should call 911.) 
How does the 988 hotline work?
Just like the old number, the new one provides 24/7 access to trained mental health crisis counselors (and translators for more than 240 languages, if you need one) via the National Suicide Prevention Lifeline.
Texting 988 will set you up with the same services via text, which might be more accessible and discreet depending on your situation. Oh, and if you use a teletypewriter (TTY), you can use your usual relay service or call 711 before dialing 988.
Who's on the other end of the call?
The 988 network is made up of more than 200 call centers that are staffed by trained volunteers and paid crisis counselors, according to the Substance Abuse and Mental Health Services Administration (SAMHSA). 
When you call or text, the staff could also transfer you to a line that's dedicated to serving veterans or people who speak Spanish, if you want. There's also a 24/7 phone line for people under 25 who are members of the LGBTQ+ community. As of now, the 25 and under LGBTQ+-focused text and chat hours are limited to 3 p.m. ET to 2 a.m. ET until these lines are fully staffed up. 
If you're not looking to speak with someone who has one of those specialties, you'll chat with a local center. And if they can't accept your call, you'll be transferred to the national network where you can talk through whatever's on your mind. (The 988 website also hosts a ton of info and resources for specific communities, like people with neurodivergence, suicide attempt survivors, Black people, Native Americans and Alaskan Natives, and disaster survivors.)
A thing worth noting: Even though 988 has training tools and resources for every call center, training isn't standardized across states—yet. That means until legislators nail down a standard curriculum that's used across the country (coming this fall, per the 988 FAQ page), each center will use their community's needs to develop training programs. But don't let that freak you out. "Generally, 988 call takers receive evidence-based suicide prevention training at minimum," Pinsly adds.
How confidential is 988 really?
First, if you're worried about your call to the suicide prevention hotline showing up on your phone bill, keep in mind that it could happen depending on your phone company.
Otherwise, calls and texts to 988 are confidential-ish, per the Federal Communications Commission. The hotline can see your area code or IP address, which is what they use to try to connect you with a local call center, but you don't have to give them any personal or identifying information to get help. And (FWIW) any demographic info the counselor requests from you can only be used to keep you from hurting yourself or others and to help lawmakers spot areas for improvement (e.g. if they need a bigger budget to be better at serving an area), Pinsly says. 
Unlike 911, 988 can't geolocate or "trace" your call for emergencies, according to 988's FAQ page. However, if the trained counselor thinks you might be at risk of hurting yourself or others in that moment—and the de-escalation process isn't helping—they may ask for your location (or try to use your area code or IP address) so they can send law enforcement and an ambulance. 
In that case, the counselors can also give local law enforcement your phone number or IP address if they think it's necessary to get to you. That said, the counselors are trained to only call first responders and police when someone needs to be rescued, says Pinsly.
Also, the 988 administrators assured users in their FAQ section that they do not sell or share data related to 988 calls or texts, which is definitely a win.
Regardless of counselors' best intentions, it makes sense if you're still skeptical of a service that can send law enforcement—who aren't always trained in mental health—to wherever you're calling from (especially for historically marginalized and over-policed groups).
So, is this even helpful?
Yes! While calling 988 is no substitute for ongoing care from a licensed mental health professional (which, true, are still hard to find and/or afford), the new number can definitely help people "stay safe, formulate a plan, problem solve, and get connected to ongoing support in their area," Shelton says.
In August 2022, incoming calls, texts, and chats to the Suicide Prevention Crisis Hotline were 45% higher than in August 2021, according to the U.S. Department of Health and Human Services (HHS). Plus, the hotline now known as 988 cut down the average time it took for a call to be answered from more than two minutes to about 42 seconds, per HHS.
Over time, 988 could also help destigmatize mental health care and make it easier for people to remember who to call when they're going through a rough time. Here's hoping!
Wondermind does not provide medical advice, diagnosis, or treatment. Any information published on this website or by this brand is not intended as a replacement for medical advice. Always consult a qualified health or mental health professional with any questions or concerns about your mental health.