Explainer
09.22.22
Here's What Depression Actually Is (and Isn't)
Hint: It's more nuanced than you think.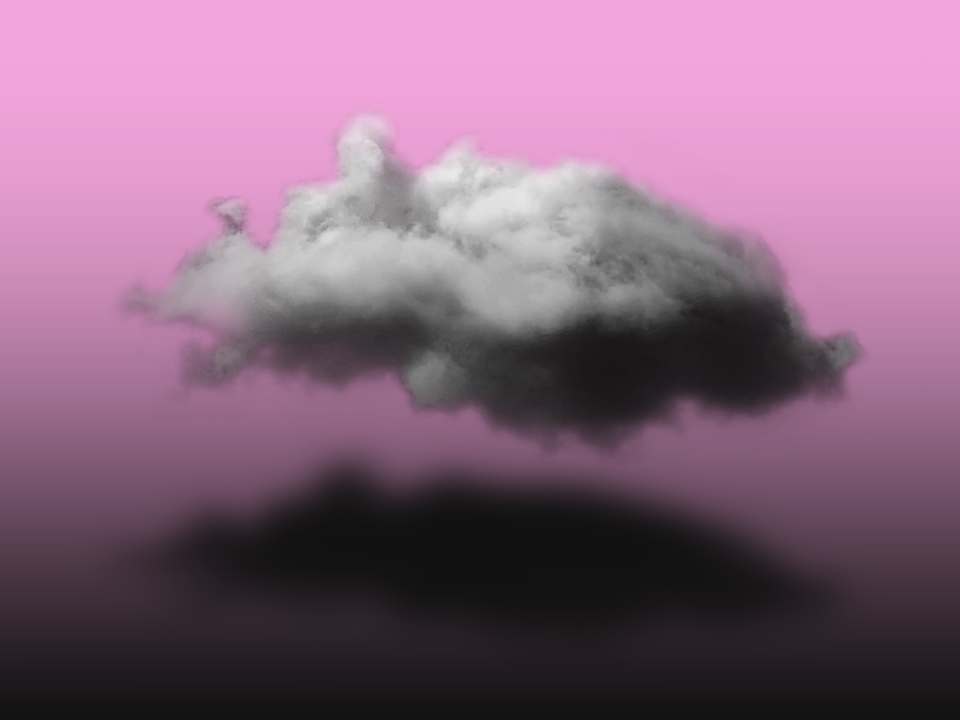 Shutterstock / Wondermind
You've seen the cheesy pharma commercials, you've consumed the TikToks barely explaining it, and you might even have a friend who takes meds for it. But what is depression, actually? 
To be honest, clinical depression, otherwise known as major depression or major depressive disorder, can encompass a ton of symptoms, but typically people with depression feel sad, guilty, worthless, apathetic, tired, and can have trouble sleeping, eating, focusing, or doing the things they normally enjoy. Sometimes people with depression will also have thoughts of suicide, according to American Psychiatric Association (APA).
With those basics in mind, below we asked the experts for all the intel: What is depression? How do you know if you're dealing with it? And how do you get help?
One quick thing before we dive into the details: Mental health is complex and everyone has a unique experience, so don't go diagnosing yourself just because you read a few articles on the internet (though, we do appreciate you stopping by to learn a few things). If this resonates with you, consider it a jumping-off point in your journey to getting care. OK, let's get into it…
What is depression?
While we've all probably been through a sad or apathetic spell, the thing that makes a depressive disorder different than being bummed or burnt out is that the symptoms interfere with everyday functioning, explains Jaime Zuckerman, PhD, a licensed clinical psychologist.
So, someone who feels sad or guilty or lethargic for a few days is likely not depressed, says Dr. Zuckerman. Instead, the sense of hopelessness that comes with depression lasts for at least two weeks, along with other symptoms, she adds. Plus, depression can physically impact a person. Sometimes that comes in the form of aches and pains like headaches, cramping, digestive issues, and more, per the National Institute of Mental Health (NIMH). "People think depression is just a mood state, but that's a misconception," Dr. Zuckerman says.
FWIW, depression is very common. In 2020, roughly 8% of all adults in the U.S. said they'd experienced depression at some point that year, according to the NIMH. But the amount of people who will ever experience depression in their lifetime is thought to be around 21 percent, according to a 2018 survey published in JAMA Psychiatry. And, even though researchers aren't totally sure what the root cause of depression is, there are a lot of factors that might make someone more likely to experience it.
For starters, people between the ages of 18 and 25, people who identify as being two or more races, and adult women were way more likely to report dealing with depression in 2020 than other groups, according to the NIMH. Like a lot of mental health issues, a family history of depression or other mental health issues could up someone's chances of a diagnosis, per the NIMH. "There's a genetic component to depression," Dr. Zuckerman confirms.
Besides DNA, external factors like Big! Life! Changes!, trauma, medical problems, certain medicines, and stress can also up your risk of this mental health issue.
How do you diagnose depression?
Though every person can experience depression differently, depending on their circumstances and its severity, in order to be diagnosed a person or their doctor must believe that these symptoms are causing clinically significant (or a very high degree of) distress when it comes to their social life, work, family life, and other obligations. And, yep, you definitely need to see a doctor to be diagnosed.
To figure out whether you're dealing with depression or something else, you and your doctor need to chat through your symptoms (like the ones listed above) and how long they last. If you have five or more of the symptoms associated with depression and they last basically all day every day for at least two weeks, there's a solid chance you could be diagnosed with depression. Unlike mental health issues that can feel sort of like depression (see: grief and burnout), with actual depression you could feel apathetic toward things that normally make you happy, or you might even feel depressed no matter what you do, according to the NIMH.
Oh, and one other thing: A depression diagnosis is very common among people who die by suicide, but not every person who experiences suicidal ideation is depressed and not everyone who is depressed will experience suicidal ideation. That said, if you or someone you know is in immediate distress or is thinking about hurting themselves, call the National Suicide Prevention Lifeline at 988 or use the Lifeline Chat on the National Suicide Prevention Lifeline's site.
Is there a cure for depression?
Sadly, there is not. But there are many, many treatments mental health practitioners can use to help people with depression get some relief. Heads up: There's often some trial-and-error involved here, because no one experiences depression the exact same way.
That said, one of the most common methods is meeting with a mental health practitioner to chat through thoughts and feelings, mmhmm, as in therapy. A super common one is cognitive behavioral therapy (CBT), which helps you learn to reframe all those unhelpful thought patterns and behaviors. CBT is one of the most-studied treatments for depression, so it's a great place to start if you're not sure what kind of therapist to look for. There's also acceptance and commitment therapy (ACT), which helps you learn to accept your negative emotions and experiences and change the way you react to them, Dr. Zuckerman explains. Though the science behind ACT for depression is less studied than CBT, some research suggests that it may reduce depressive symptoms.
Medication is another tool people can use to combat depression with or without therapy. The most common meds are selective serotonin reuptake inhibitors (SSRIs) or serotonin and norepinephrine reuptake inhibitors (SNRIs). Both of these increase the level of serotonin or norepinephrine (or both) present in the brain, which could improve people's moods and reduce their symptoms, Dr. Zuckerman explains. Just a heads up: Antidepressants can take between four and eight weeks to start working, according to the NIMH. While that's kind of a bummer, waiting it out to see what happens is key.
While meds and/or therapy are a must, adding in some ~healthy habits~ might also make a difference. Things like working in 30 minutes of movement a day (see: walking), creating a solid bedtime and wake-up sched, remembering to eat, connecting with friends and fam, and prioritizing your to-do list could all help, per the NIMH. Hey, it's science.
Odds are people starting treatment for their depression won't experience a shift in their mental state right away, Dr. Zuckerman says. Instead, they'll see "tiny behavior changes that move in the direction of their treatment goals," she explains. But those small moves (like, um, just taking a shower today) make a big difference.
Just because it might seem impossible now doesn't mean it will be forever, especially with the help of a mental health pro and a consistent treatment plan.
What if I need help now?
If you're in a crisis or just need some immediate support, dial 988 for the Suicide and Crisis Prevention Lifeline or text 838255.
If this isn't an emergency, you can also dial 311 for the Non-Emergency Services Hotline.
Find a support group via the National Alliance on Mental Illness (NAMI)
Chat with a trained suicide prevention counselor specializing in LGBTQ+ young people at The Trevor Project
Wondermind does not provide medical advice, diagnosis, or treatment. Any information published on this website or by this brand is not intended as a replacement for medical advice. Always consult a qualified health or mental health professional with any questions or concerns about your mental health.