Pro Tips
07.19.23
8 Expert Tips for When You're SOOOO Bored 
You are not a useless blob!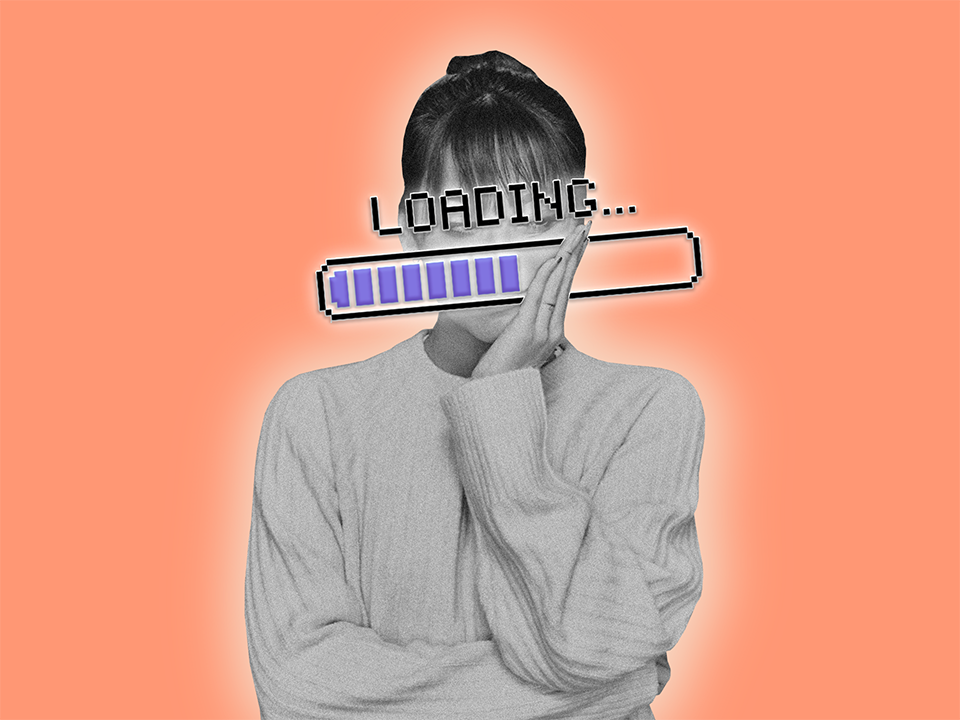 Shutterstock / Wondermind
Feeling bored is so...boring! So, if you're out here Googling "what to do when bored HELP," we got you. Even though boredom is a completely normal emotion that happens to all of us, one of the worst things about it is that it can usually make you feel other emotions that are even less fun, like loneliness or apathy. It can also bring on anxious thoughts, which is a thing I'm very familiar with. Let's overthink the last convo you had with your boss! Let's go over all the doctors' appointments you have to make this year! Not fun!
If we're being technical, feeling bored means feeling weary or dissatisfied because you're disinterested or tired of your environment, according to the American Psychological Association. But the reason we feel that type of way can vary. One theory is that doing a thing that's too easy or too hard makes it tougher for us to pay attention, so our minds trail off, according to research in Psychological Review. If you've ever hated life while sifting through an Excel spreadsheet you've seen 1,000 times or if you can't focus on an article you're reading because it's too difficult to understand (been there!), you get it. Another theory, per that same research, suggests that when you feel like what you're doing (even if it's doing nothing) has no point or isn't meaningful, it could also cause boredom.
Of course, your boredom might stem from both of these things happening at the same time—a lack of attention and feeling like whatever you're engaging in is pointless. It can also pop up in both day-to-day situations (like obligatory work shit) and in big picture stuff (like your feelings about your relationship). Basically, a lot of things can bore us.
Sometimes there's nothing you can really do about boredom, like when you're stuck at the dinner table while your dad's telling a story you've heard before. It's also possible that you literally don't know why you're bored. And if you notice you're not interested in doing things you used to love doing, this could be a sign of depression, says licensed psychologist Greg Welikson, PhD—in which case there isn't a quick fix, and it might be a good idea to consider if you need therapy or medication.
Those situations aside, if you're out here feeling bored as hell in the middle of the workday or staring up at the ceiling on a Friday night, here's what you can do to manage the meh-ness.
1. Do a boredom check-in.
Honestly, it's not always a good moment to get in touch with the origin of your boredom (deadlines are gonna deadline). But if you can make the time, you might get more clarity on what's triggering it, says therapist Catharine Swain, LMFT. Are you bored at work or out with your partner? Why do you think that is? Talk out these things in a voice memo on your phone or write them down when that blah feeling comes up. Then, in a few weeks or months, you can check back to see if there are any patterns, Swain suggests.
You can also use that intel to pinpoint what you could do about it. For example, if your job is regularly giving you major yawn vibes, maybe you're not feeling challenged enough or you don't have a sense of purpose. In those cases, maybe the solution could be talking to your boss about a promotion or looking for new gigs.
2. Sit with the emotions that come up.
Like we said earlier, having the time and space to be bored, especially during the weekend (the worst!), often sucks because it allows for uncomfy thoughts and emotions (like anxiety or loneliness) to pop up. Whether you didn't know these feelings were there or you've been actively trying to avoid them, naming those emotions can help you work through big feels that deserve your attention.
If you find yourself bored with some time on your hands, take a look at a feelings wheel. That can help you put words to whatever's going on under the surface when you're sitting around, says Dr. Welikson. Then, do something that validates or explores those emotions, like journaling, listening to a sad bops playlist, or talking to someone supportive, he suggests.
3. Seek out some human interaction.
For a lot of us, boredom strikes when we're by ourselves. That's partially because humans are built to connect with other people. It gives us joy and energy. So when we don't have those interactions in general or in a specific moment, life can feel boring, says Dr. Welikson. The obvious solution is making an effort to hang with or just say hi to someone. That can make you feel less alone, he says. Sure, you can call or text a friend, but you can also just go order a coffee from the shop down the street, suggests Dr. Welikson. Acquaintances are just as effective at curbing loneliness.
If you decide to reach out to someone you know, you don't have to bring up how you're feeling (though you can if you want). Just catch up on what you've been doing lately or talk about a fun memory you guys share, says Dr. Welikson. If you're not sure what to say, he suggests asking these convo starters:
What's been your best moment of the week so far?
What's been the worst moment of your week?
What's something cool or important you have coming up soon?
4. Get nostalgic.
Again, if you're in a moment where you have time, even if it's just five minutes with your phone, you can take the edge off of your boredom by thinking about fun moments from your past. Research suggests that nostalgia can make boredom suck less because it reminds you that you're important and your life has meaning. 
So scroll through your camera roll to find a fun trip you went on with friends or rewatch videos from your all-time fave concert, suggests Dr. Welikson. You can also sort through physical photos, tickets, or journal entries. However you do it, mementos from good times in your life can remind you you're not alone and you matter, he says.
5. Do something new.
Maybe it's a Saturday night in or another day in a job you're not crazy about. Adding newness to that moment can help spark interest when you're bored, says Swain.
If you're home, maybe try that new noodle spot you've had your mind on or rearrange your furniture or bake something you've never baked before. If you're in the middle of something kind of mindless, put on a podcast or playlist you've never heard.
You can also take this strategy up a notch at work by asking for a new responsibility or shadowing someone who's got an interesting role. In your relationship, try asking your partner to tell you something they've never shared before or come up with a spontaneous date night idea. Boop yourself out of the same old, same old.
6. Do a thing you've been putting off.
To be fair, sometimes the idea of trying something new or even coming up with a new thing to do can feel hard when you're bored. When that happens, focus your energy on a to-do list task you've been meaning to get done but haven't, suggests Swain. Even something like putting that basket of clean laundry away or organizing your closet can shift your focus into problem-solving mode. You also might feel super satisfied afterward, which can boost your mood, she adds. Always a plus!
7. Change the stakes of whatever you're doing.
When you're in the middle of something soooo boring that needs to get done, like a homework assignment, a tedious spreadsheet situation, or a random chore, setting a timer can make it more of a challenge, helping you stay engaged, according to a 1992 study. Power through vacuuming in 15 minutes or challenge yourself to finish that office paperwork within 10 min and 13 secs of "All Too Well (Taylor's Version)."
On the flip side, when the task at hand feels too hard to get through without your eyes glazing over, research suggests that separating that thing into simpler chunks can help. So, if you're reading a super dense report for work, maybe go through a few pages at a time before taking a water break.
8. Get creative.
Doing something that taps into your creativity can help you feel inspired and not as bored, says Swain. In fact, a survey of 924 people during the early stages of the Covid pandemic suggested that creativity amid lockdowns made people less bored because it gave them a sense of meaning (noticing a theme here?). So, draw, paint, write a song or a poem, choreograph a lil dance in your bedroom (we won't judge!), or make a vision or mood board. Don't put too much pressure on yourself! It's just for fun—which is the opposite of boredom.
Wondermind does not provide medical advice, diagnosis, or treatment. Any information published on this website or by this brand is not intended as a replacement for medical advice. Always consult a qualified health or mental health professional with any questions or concerns about your mental health.