Q&A
09.19.22
Zak Williams Shares What Helped Him Grieve His Father
"I learned that my experience was not an isolated one," he says of losing his father, Robin Williams, in 2014.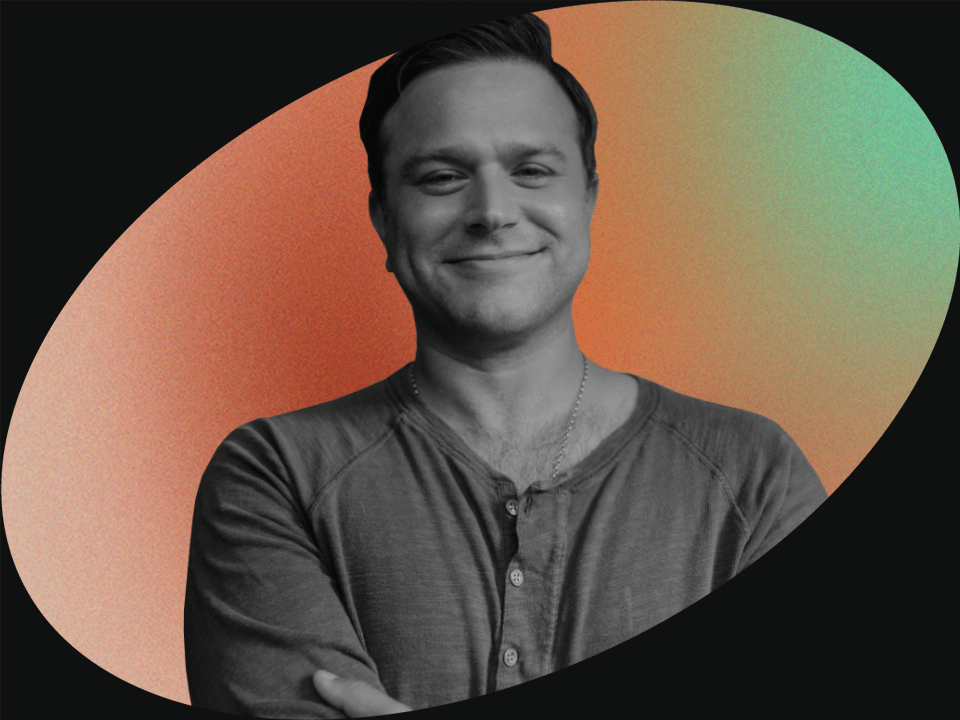 Photo Credit: Zak Williams
This summer, mental health advocate and entrepreneur Zak Williams checked in to talk about the importance of destigmatizing conversations around suicide and what he learned while grieving his father, Robin Williams, who passed in August 2014. Williams, a U.S. trustee for United for Global Mental Health, also chatted about the launch of the 988 suicide and mental health crisis support line and what he learned as a special correspondent on and co-producer of the new Call For Help podcast. In the four-part series, Williams dives into 988 and leaves listeners with actionable steps they can take to destigmatize and democratize mental health.
"We're just in the early stages of what I feel would be comprehensive mental health support for individuals, populations, and communities throughout the United States," he said. Here's what else Williams wants people to know about the hotline, mental health, and the power of showing up for yourself.
[This interview originally appeared in a September 2022 edition of the Wondermind Newsletter. Sign up here to never miss these candid conversations.]
WM: How are you doing lately?
Zak Williams: I've been doing pretty well. I've become very bullish on the whole notion of mental hygiene and have integrated those rituals into my life. Those relate to having specific routines around nutrition, fitness, mindfulness, meditation, breathwork, community support, and self-improvement. With those integrated, I have found measurable improvement in my life. Aside from that, my kids are great, my wife is awesome, and the company's going great. [It] took a lot of time to get to that point where I'm feeling comfortable and confident, but I think the mental hygiene element is really important.
WM: What's something you do for your mental health on a regular basis?
ZW: Managing anxiety and depression through eating well and understanding what I'm putting in my body has been really essential. A gratitude exercise on a daily basis has been valuable for me. It's two minutes of listing out things that I appreciate at any given time. For me, generally, starting small is great. [I also prioritize] community support, making sure I'm connecting with the people I care about and also [those] who are experiencing similar lived experiences, like other people in recovery. All of these elements combined make up a mosaic that ultimately keeps me clear, focused, and feeling supported.
WM: You're a special correspondent and co-producer on Lemonada Media's new podcast Call For Help, which discusses the new 988 hotline. What should people know about 988 when it comes to its potential and areas for improvement?
ZW: The whole idea that someone can call 988, knowing that it'll be focused around mental health support, is incredible because of the options prior. Of course, you had great, great experiences like the Crisis Text Line, the Suicide Lifeline. But many people just knew to call 911, right? And when you call 911, the first orientation is gonna be a law enforcement response relating to mental health, and we don't want law enforcement responses for mental health.
The challenge is there's a stigma around these hotlines. So far, at this moment, an impression a portion of the general public has is that there's a great potential for a law enforcement response. That couldn't be further from the truth. The vast majority of calls will be focused around mental health support. If someone is a danger to themselves or other people around them, then what's gonna happen is a request to transfer to 911. So you're not going to [always] need to be transferred.
Navigating the mental health support system through a hotline is something that's going to be a work in progress for a while. But I think the starting point is one of compassion, empathy, and focus around care.
WM: What is a stigma around suicide that you think we as a culture need to dispel and move past?
ZW: We need to dispel the stigma around suicidal attempts and suicidal ideation. When we're in crisis, we need to feel comfortable being vulnerable. Often in many cultures—American culture included—there's a whole premise of the tough guy or this strong woman who suffers in silence. I think we as a culture need to start understanding the strength in vulnerability and understanding the opportunity [to build] up resilience through being open. That doesn't happen overnight. This is something that requires time and focus, but with the right approach, I think that we can really improve our personal ways of managing stress and crisis through being vulnerable and ultimately finding resilience in that vulnerability. That's what I hope for.
WM: The topic of suicide is something that is close to your heart, as your father passed from it. What's something you learned about yourself or mental health while grieving your father?
ZW: One is that service is really healing. I always like to say service is my path to happiness. The term that I've found to really resonate with me is post-traumatic growth as an opportunity to support myself and love myself. And through that, ultimately show up for others. I learned that my capacity for healing and taking care of myself is far greater than what I initially realized. I learned that feeling broken is not a permanent state; you can heal. And I learned that my experience was not an isolated one; there are so many people who are experiencing similar things. Having the opportunity to connect and share my story [helped me see] that as a society, as a set of communities, as a culture, we need to start understanding that we're not in this alone. Our human experience should not be an isolated one.
WM: What mental health guidance has helped you as someone who lost a loved one to suicide?
ZW: Don't feel like there's a set timeframe around grieving. That's one element. The other thing that was really helpful is just keep showing up, you know. Keep on showing up for yourself. That's something that is extraordinarily valuable for me, personally.
WM: What helped you open up about your mental health?
ZW: The goal is to find ways in which you can share and be open. Not every situation, not every relationship is one where you can be open and you're instantly gonna get the value validation that you need or want. That needs to be understood. I think sometimes people get really turned off by the false start [of], "I opened up to an individual, and in turn, they hurt me, potentially emotionally, potentially otherwise." But [it's] really finding ways in which you can locate safe spaces and then building upon that. I'm very comfortable speaking with anyone about what I'm experiencing at this point, but it took me several years to get to that point.
WM: Right. Not everyone will be able to support you or be as open as you want them to be, and that's OK too.
ZW: It can be challenging in the workplace or with families, even with friends. You know, people are at different stages of openness and permissibility around a lot of these topics, and stigma exists. Stigma, at its core, is a collection of biases. We develop biases over the course of our life, [and] they were generally developed to serve us in some way—to protect us, to bolster us up, to isolate us from people that we might feel are dangerous or toxic.
What I've learned over time is that those protection mechanisms were useful for me when I was traumatized, when I was feeling maximum anxiety, when I was depressed. But over time, it became less and less useful as I started healing. Certain biases exist, and they continue to exist, but as you start identifying what they are, you can break them down over time.
There are strong biases that might be valuable for us, like fear of spiders. Then there are biases that are really not useful, like fear of mental health or mental health dysregulation. That's less useful for me at this time.
This interview has been edited and condensed for length and clarity.
Wondermind does not provide medical advice, diagnosis, or treatment. Any information published on this website or by this brand is not intended as a replacement for medical advice. Always consult a qualified health or mental health professional with any questions or concerns about your mental health.