Stories
09.18.22
Here's What Depression Really Feels Like
"Imagine sandbags on your arms, legs, and body."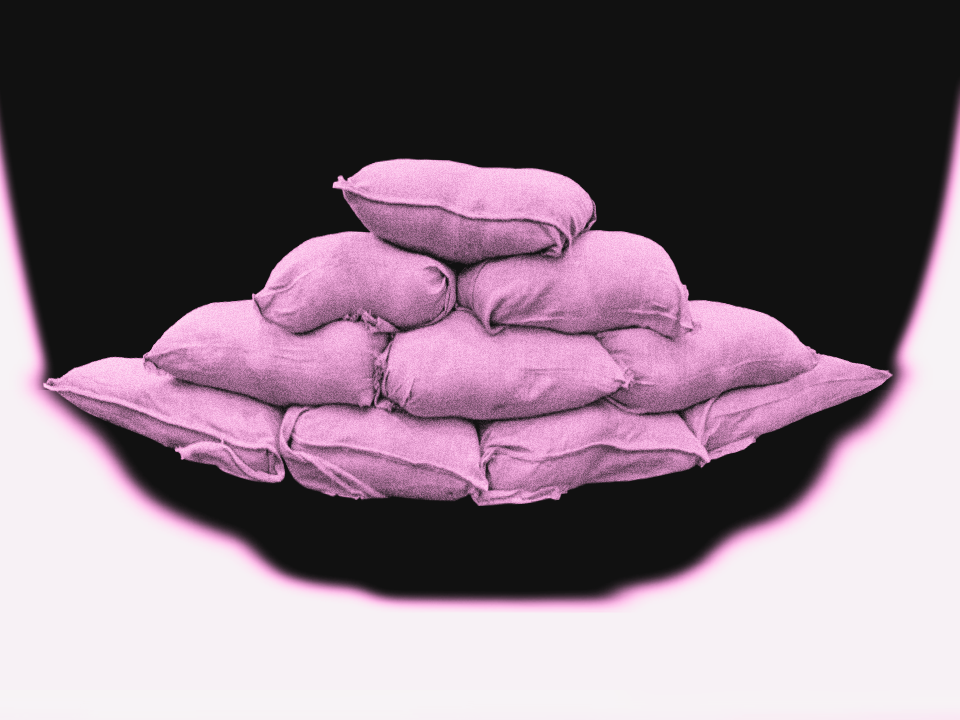 Chances are high that you know someone—or maybe even are someone—who has experienced depression. About 1 in 12 people in the U.S. over the age of 18 had at least one major depressive episode in 2020, according to the National Institute of Mental Health (NIMH). For young adults between 18 and 25 years old, it's more like 1 in 6. And these numbers don't include the many people who experience symptoms of depression but don't get it checked out. So let's talk about just how common and complex depression really is.
Thanks to more candid conversations happening around mental health, we're starting to erase the stigma and stereotypes about depression, but there are still a lot of myths and misconceptions out there. For instance, it's not uncommon to hear people throw around assumptions that depression only impacts certain types of people, that depression just means you're sad all the time, or that if you have depression you'll definitely be able to recognize it.
In reality, depression can impact anyone, affect almost every area of a person's life, and it can show up differently in different people. To give a more complete picture of what depression can actually look like, we asked 11 people who live with depression to describe how it feels to them—in as much or as little detail as they felt comfortable sharing. Here's what they had to say.
1. It's like you're the only one who feels this way.
"Depression, to me, is a constant state of fear, anxiety, and unexplainable sadness. Mental illness doesn't control my day-to-day life but has made a lasting impact on me. It's an isolating feeling because you feel like you're the only one thinking these thoughts or worried about the future. But that's not true. Depression controls my thought processes, meaning my mental capabilities are hindered by mental illness. It's a daily battle to give myself the grace to think differently." —Conner T., 24
2. It's a heaviness that stays with you.
"From November 2020 to November 2021, I suffered from extreme anxiety and depression. Life felt pointless. Every day I was pissed [that] I woke up. It felt like a heaviness. I only felt negative emotions. I was on the verge of tears constantly." —Michele C., 43
3. Like a blanket you can't take off.
"To me, depression feels like I'm trapped under a heavy dark blanket that I cannot shake off. I feel deep sadness without any real reason or source. I also feel exhausted and any task feels overwhelming to initiate. When I'm depressed, I feel lonely and like no one else could possibly begin to understand how I feel. I isolate myself from others, and I just want to be left alone. I also feel disconnected from my true self and unable to get back to the person I know I am." —Krystal S., 36
4. Like being buried in mud.
"For me, living with depression has felt like I'm buried at the bottom of a mud pit with only a small tube to breathe through. Everything that I do, every move I make, and every breath has felt like I have to overcome the weight of this mud pit pressing down on me. Even my thoughts feel like I have to clear the mud away in order to think. It takes so much energy to do anything—including breathing—that it is challenging to function. Not feeling like I can function adds to the weight of the mud pressing down on me." —Angie B., 44
5. You can't recognize yourself.
"Depression is a cavern. You don't know yourself here. You try to navigate your way back to the light, but only find walls. You learn to live with the darkness; it overwhelms everything. The darkness lies to you. It tells you that no one cares about you, despite loved ones trying desperately to reach you. You can't help but recoil. Depression makes you miss yourself. It's like waking up with amnesia. Where am I? How did I get here? Who is that? You're the 'that'." —JessicaRae P., 29
6. Failing—even though you aren't.
"For me, depression feels like overwhelm. Despite succeeding in my life over and over again, I will feel as though I am a failure and stuck in the same patterns." —Molly H., 39
7. Everything is 10x harder.
"Depression can feel like a heavy weight on your chest like you can't catch your breath. It can feel like you're stuck in quicksand and no matter how hard you try to struggle free, you just can't. Depression can make you feel hopeless, helpless, and alone. It can sap your energy and motivation, making even the simplest tasks seem impossible. Depression can make it hard to concentrate, remember things, or make decisions. It can cause physical symptoms like fatigue, headaches, or stomach problems." —Arsalan R., 27
8. Like you've fallen into a black hole.
"For me, depression is on a spectrum ranging from a minor inconvenience to complete debilitation. At its worst, depression feels like a lack of motivation to do the things I love, extreme fatigue, joint pain, and a fibromyalgia flare-up. Depression also makes my disability resulting from [a brain injury I sustained] interfere with things like focus and word recall. During this time, it is impossible to work. When I am depressed, I feel like I have fallen into a black hole and I cannot see a way out. I feel tired, angry, in pain, and hopeless." —Antoinette T., 55
9. The simplest things feel impossible.
"Depression feels as if you are walking around with weights tied to every part of your body. Imagine sandbags on your arms, legs, and body. Your head, too, is weighted by a dull, heavy sack. It's hard to move. Any agility you may have felt is gone. And that's just your body. Imagine those same sandbags, but tied to your mind. Clouds obscure your thinking. Sometimes it's even difficult to see. It's not your vision. It's the heaviness of your mind. You're indecisive because you can't think clearly. Second-guessing or not guessing at all becomes the norm. You withdraw, not because you want to be alone, but everything is just so impossible. Listening is exhausting. Speech [is] impossible. Eventually, you don't want to die, you just don't want to live this way anymore." —Nita S., 60
10. Like you're a shell of who you once were.
"Depression, for me, feels like a vast and listless void that I can't see past. It swallows me whole, and all that I see is a bird's eye view of myself desperately trying to claw out of it—but nothing happens. It's like a mind and body disconnect, and I see an empty shell of what I once was, and what I once loved. For so many years I had to mask it, so I've gotten really good at hiding it—even from myself. So, I never see it coming. I just look around me and see the aftermath. Then, I'm filled with the shame and anger of feeling like I've subjected myself to it and disappointed and hurt all those around me." —Riba A., 30
11. And every day is a struggle.
"The days are so full of physical pain and emotional and mental effort. It's exhausting and the guilt is unbearable. … When a person with depression is alive—and even participating in their day—everyone around should be in awe of that person's fortitude and determination to live." —Cathy M., 47
These quotes have been edited and condensed for length and clarity.
Wondermind does not provide medical advice, diagnosis, or treatment. Any information published on this website or by this brand is not intended as a replacement for medical advice. Always consult a qualified health or mental health professional with any questions or concerns about your mental health.