Explainer
09.29.23
Here's What It Really Means to Be Delusional
TikTok isn't wrong, but also…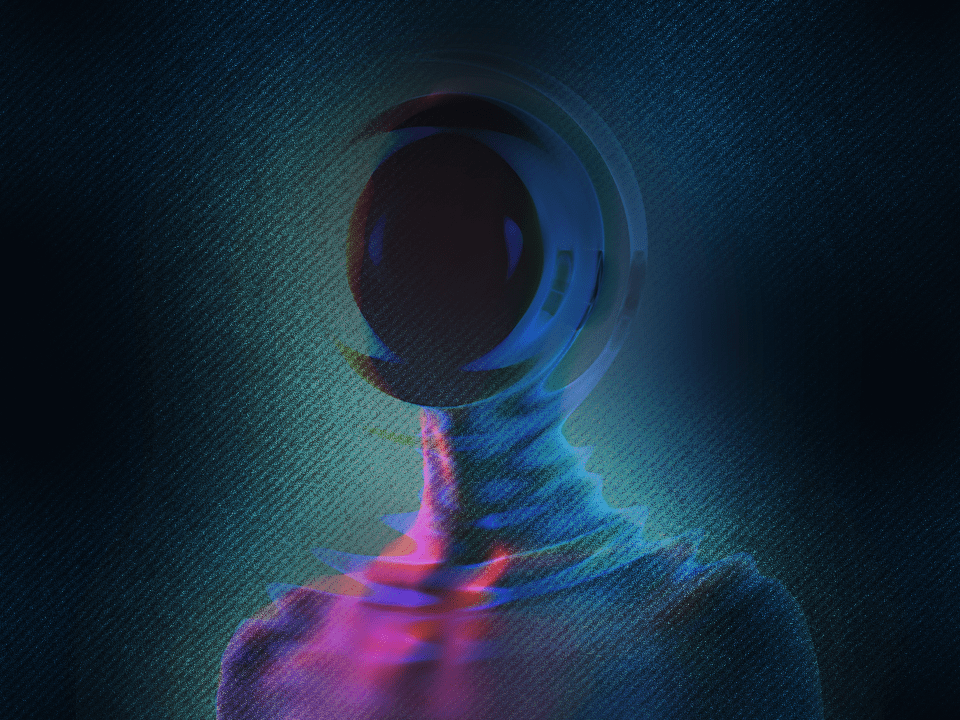 Shutterstock / Wondermind
According to TikTok, everyone's a little "delulu" (internet-speak for delusional). Thinking you could get with an A-list celebrity if given the opportunity: probably a little delulu. Saying yes to a vacation next summer that your current bank account would cry at: also delulu. It's social media's latest buzzword for positive thinking that borders on the ridiculous (a slightly more unhinged version of main character energy or lucky girl syndrome, if you will).
In case you were wondering though, there are actually two definitions of delusional. One is "having false or unrealistic beliefs or opinions," so basically all of the examples mentioned above (thanks, dictionary.com!). Then there's the other delusional, meaning the mental health symptom.
Ahead, we explain what those kinds of delusions are, why they happen, and how they're treated.
What are delusions?
When we're talking about being delusional in the mental health sense, we're talking about having delusions, which impacts about 1.3% of the general population. That kind of delusion is "an often highly personal idea or belief system, not endorsed by one's culture or subculture, that is maintained with conviction in spite of irrationality or evidence to the contrary," according to the American Psychological Association.
Yeah, there's a lot to unpack there. But, basically, delusions are when someone believes an idea that's not based in reality. Usually, that idea is about them or someone they know, and they have no evidence of it being true, says licensed clinical psychologist and Vanderbilt University Medical Center assistant professor Julia Sheffield, PhD, who researches delusions and works with people experiencing them.
Some delusions might seem kind of plausible like someone believing a neighbor's out to get them or an S.O. is cheating. Others objectively don't make sense and aren't possible, like a person convinced that they're dead or that an outside force is controlling their thoughts or actions.
Sure, those plausible delusions sort of sound like a TikTok video, but the thing that makes a delusional idea an actual mental health concern is that nothing can persuade the person not to believe it, explains Dr. Sheffield. They're not just ~manifesting~ or thinking positively—they're truly convinced (and, most likely, concerned).
Delusions also tend to mess with how someone goes about their day. They can't stop thinking or talking about those beliefs, says Dr. Sheffield. Say someone falsely believes people are after them. Some days it might not really bother them, but other days it could be all they think about and it keeps them from leaving their house or otherwise living their life, she explains.
Delusions like this can last for years, and some people may have a bunch of different delusions at once, says Dr. Sheffield.
What causes delusions?
Although you don't need a mental health condition to experience delusions, they're often a symptom of psychotic disorders like delusional disorder, schizophrenia, or schizoaffective disorder, according to the Diagnostic and Statistical Manual of Mental Disorders (DSM-5-TR). They can be a symptom of mood disorders such as major depressive disorder and bipolar disorder too, says Dr. Sheffield.
Delusions are also a key symptom of psychosis—or when someone has "unusual thoughts or experiences that other people don't typically have," Eve Lewandowski, PhD, director of clinical programming for McLean OnTrack, previously told Wondermind. People in psychosis can experience these unfounded beliefs along with things like hearing or seeing stuff that isn't there (hallucinations).
While it's still pretty unclear why delusions happen to some people, genes and other factors like early life stress and trauma are associated with a higher risk of developing conditions that can lead to delusional thinking, says psychiatrist and clinical assistant professor at Stanford University School of Medicine Khalid Salaheldin, MD.
Plus, health issues like traumatic brain injuries, seizures, tumors, or dementia; drugs like stimulants and steroids; and substance withdrawal can also trigger delusions, says Dr. Salaheldin.
How are delusions treated?
The way mental health pros treat delusions depends mostly on what's causing them, explains Dr. Salaheldin. For people whose delusions are a symptom of things like Alzheimer's, seizures, or other medical issues, treatment focuses on the condition causing them, he says.
But if a mental health condition is the root of the problem, therapy is often a solid starting point. With cognitive behavioral therapy for psychosis (CBTp), a therapist can help somebody experiencing one or more delusions make lifestyle changes that challenge those beliefs, Dr. Sheffield explains. So, if someone was staying at home worrying about people hurting them, the mental health pro could encourage that person to leave the house more. Then, the therapist might point out that no one actually messed with them when they went to the store, she notes. "If you're helping the person engage in their daily life in a healthy, meaningful way, the delusion is going to just sort of quiet down. They're going to feel less convinced of it," Dr. Sheffield says.
Meds like antipsychotics can help lessen someone's delusions too, says Dr. Salaheldin. And if someone has depression or bipolar disorder that features delusions, SSRIs or mood stabilizers could be the right move, he adds.
It also might be worth looking into programs called coordinated specialty care, where clinicians come together to treat someone's early psychosis symptoms, like delusions, with medication management, therapy, family support, and more, according to the National Institute of Mental Health. JFYI, outpatient programs that take this group-effort approach are listed on the Early Psychosis Intervention Network website. While these are focused on the early stages of psychosis, some of the programs still accept people who've been dealing with it for a while, says Dr. Salaheldin, who works at one of these clinics at Stanford.
Of course, some people can really benefit from inpatient treatment if they can't keep themselves or other people safe, says Dr. Salaheldin. So that's always an option too.
Whether or not delusions fully go away, the right treatment can help people experiencing them live their lives and feel heard, validated, and supported, he says.
So, if your version of delulu is more of a practice in very ambitious goal setting, you do you. But keep in mind that serious mental health delusions exist too, and they can be really scary and confusing for the people experiencing them, notes Dr. Sheffield. Fortunately, there are mental health professionals who will listen to what's going on and help people manage their symptoms—just like somebody having a panic attack or depressive episode, she notes.
Wondermind does not provide medical advice, diagnosis, or treatment. Any information published on this website or by this brand is not intended as a replacement for medical advice. Always consult a qualified health or mental health professional with any questions or concerns about your mental health.