Explainer
01.20.23
How Long Does Depression Typically Last?
If you can't remember your last good day, this is for you.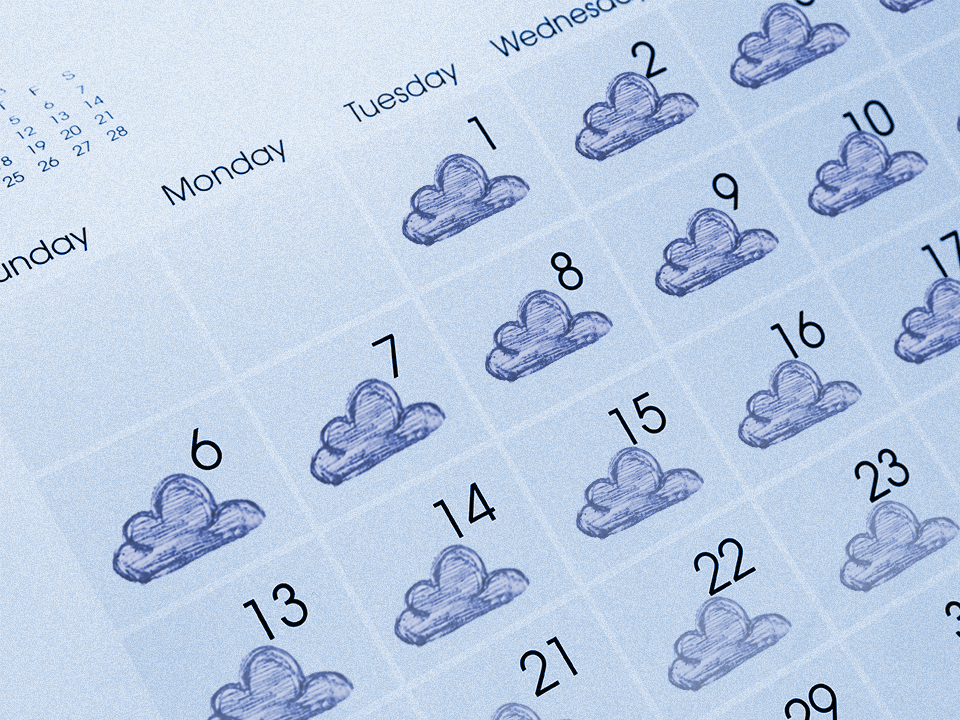 Shutterstock / Wondermind
Depression can feel like a dark cloud, a heavy backpack, perpetual exhaustion. When you're in the thick of it, it's natural for you—or a loved one—to wonder: Seriously, when does depression go away? The unfortunate reality is that depression can last varying amounts of time for everyone—and it can come back again in the future. That's why treatment is key, both to lessen your immediate suffering and also to bring the light back a little sooner. Here's what you should know about how long depression lasts.
First, a quick refresher on depression.
For those unfamiliar with the Big Sad, clinical depression (otherwise known as major depression or major depressive disorder) is a mood disorder that affects about 1 in 5 people at some point in their life, according to a 2018 national survey published by JAMA Psychiatry. 
When we say "depression" we're mostly talking about major depressive disorder, which means you've had symptoms lasting for at least two weeks that are seriously interfering with your life, according to the Diagnostic and Statistical Manual of Mental Disorders (DSM-5-TR). But there are a few different types of depression you can be diagnosed with, depending on the pattern or timing of your symptoms, according to the National Institute of Mental Health (NIMH). For instance, there's peripartum depression (which happens during or right after pregnancy), there's seasonal depression (also known as seasonal affective disorder), there's persistent depressive disorder (also known as dysthymia, where you have less severe symptoms for at least two years), the list goes on.  
And, contrary to what most people think, depression can come with both mood symptoms and physical symptoms, says Karen Swartz, MD, professor of clinical psychiatry and behavioral sciences at the Johns Hopkins University School of Medicine. You might feel sad, irritable, or even emotionally numb. It might be hard to feel excited. You could see big changes to your sleep, hunger, and energy. You might also struggle with focus and concentration. And the physical symptoms can take the form of headaches, stomach aches, digestive problems, or other rogue pains. 
Another frustrating symptom is what Dr. Swartz calls "self-attitude" changes, which are changes in "how you feel about yourself, your sense of confidence, your belief in yourself, and your view of the future." People often feel hopeless or think that everyone would be better off without them. "That's part of what we call cognitive distortions, where your thoughts get twisted by the illness," she says.
Exactly what combination of symptoms a person experiences really depends on the person. "Depression is entirely individual," Dr. Swartz says. For some people, depression seems to arise out of nowhere. For others, it can be triggered by something specific, like substance abuse, or medical problems, she explains.
Depression often comes in episodes.
A key characteristic of major depressive disorder is that it comes in waves or episodes—and for most people who experience depression, they'll get hit by more than one wave in their lifetime, Dr. Swartz says.
In a lot of cases, depression slowly descends and takes a while to resolve. "If you were to follow most people, they will slide into depressions over time, be in the depression for a period of time then sort of crawl out of it," she says. "That change day to day is often so subtle," she explains. So subtle that you might brush off the early signs of depression.
Each episode might be a little different from the last, too. For example, if you had a depressive episode when you were a teenager, and have another post-college, those experiences might seem quite different, Dr. Swartz says.
And an episode might not mean you're knee-deep in misery every moment of the day. "That would be only the most severe form of illness," Dr. Swartz says. Instead, daily fluctuations in how you feel are common. "Many people have what we call that diurnal mood variation—there's a time of day where they feel a little better," she explains. Typically, it's later in the day that people feel better—which can then start affecting people's sleep schedules, which can further contribute to depression. So keep in mind that a depressive episode can have some variation.
How long does an episode of depression typically last?
As you might have guessed, there's not an exact number to this. "Some studies say that it's about six to nine months. Other studies say 80% will have episodes less than a year and there are about 20% that last more than a year. It's highly variable study to study," says Dr. Swartz. 
As we mentioned earlier, major depressive disorder has to last at least two weeks in order to be classified as depression, but some forms of depression can last much longer than that (like the aptly named persistent depressive disorder).
"What I can tell you is that there are some people that have short episodes and come out of them with treatment or not. And then there are other people that have really long episodes that are much tougher to treat," Dr. Swartz says.
What is apparent, Dr. Swartz explains, is that it's very rare for depression to only last a week or two, like a cold. It's often six months or more. That could be a whole semester or longer for a young person, or enough time to start dramatically impacting someone's performance at work.
So, when should you get help?
The short answer: As soon as possible. Ideally you would seek out treatment as soon as you start noticing yourself feeling depressed, but there are many reasons why that doesn't always happen. For starters, finding (and paying for) mental health care can often be an uphill battle lined with stigma and barriers.  
In fact, it usually takes years before a person seeks help for their depression, Dr. Swartz says. She offers this not-uncommon scenario as an example: A person has a depressive episode in high school, but it's written off as being a moody teenager. Maybe they have another episode in college, and they cope by drinking and partying. It's not until later—when they're an adult trying to keep a job, take care of themselves, or care for their family—that they realize they might need some help.
While some mild forms of depression might be soothed by lifestyle modifications, the classic treatment for depression involves therapy, medication, or both. "Once you get to moderate to severe episodes, the combination of psychotherapy and medication has been shown to be superior in nearly every study," Dr. Swartz says. And there's absolutely no reason to feel embarrassed or ashamed about seeking treatment—no matter how mild or severe you think your depression is. Other treatments for depression are also being developed, including transcranial magnetic stimulation, ketamine, and psilocybin, Dr. Swartz says. 
And treatment really is the best option—not waiting it out. "The whole goal of treatment is to reduce the intensity of the symptoms and shorten the length of the episode," Dr. Swartz says. Keep in mind that timing is pretty clutch when it comes to taking medication for your depression. Unlike an aspirin, which might get rid of a headache within an hour, antidepressants take four to six weeks to take effect—and they may need to be increased over time in order to avoid side effects. "A lot of people give up and they say, 'Well, this isn't working,'" Dr. Swartz says. That's why other supportive measures, like therapy, are important as you find the right dose.
Speaking of which, if you've been on antidepressants for a while and you're not feeling relief, don't be afraid to reach out to your care team. If your antidepressant isn't helping anymore, it might be that your dose isn't right—or that it's time to try something else, Dr. Swartz says.
The bottom line: There are no prizes for waiting out a depressive episode without help. Depression may come and go on its own schedule, but you don't have to suffer through it. "Depression is very treatable," Dr. Swartz says. "You deserve treatment."
Wondermind does not provide medical advice, diagnosis, or treatment. Any information published on this website or by this brand is not intended as a replacement for medical advice. Always consult a qualified health or mental health professional with any questions or concerns about your mental health.