Q&A
12.05.22
Eva Gutowski Got Candid About Her YouTube Break
Here's what they learned by not vlogging and what's next for them.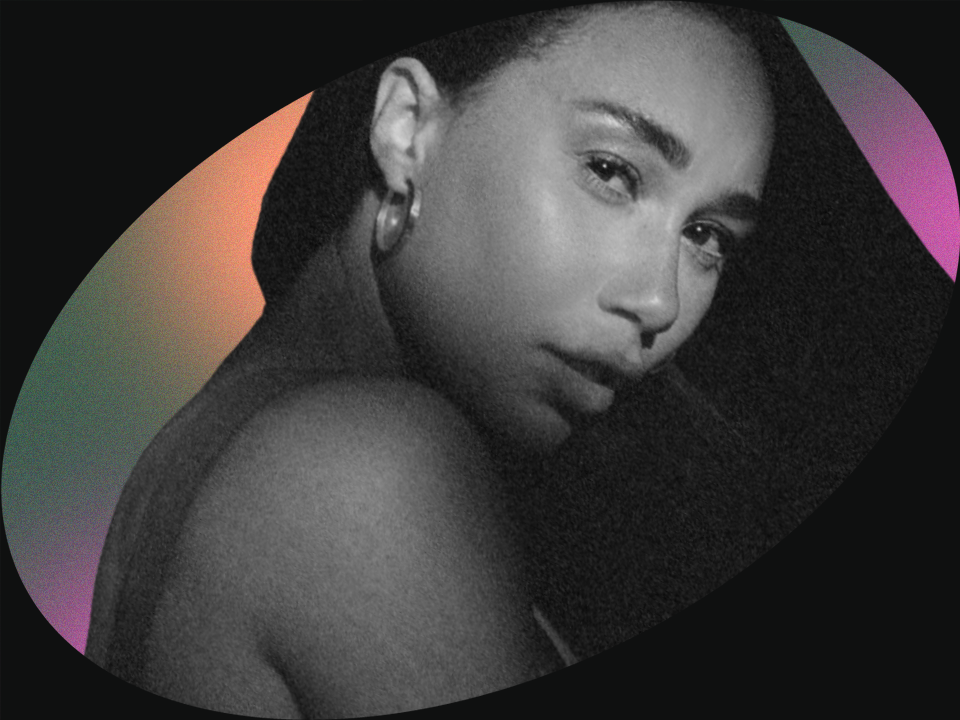 Photo Credit: Courtesy of Eva Gutowski
Years of giving her fans a front-row look at watching her "fail, flop, succeed, and grow" earned Eva Gutowski millions upon millions of YouTube subscribers. But in 2021, Gutowski decided to take a step back from YouTube and focus on living their life sans cameras. After about six (TBH, isolating) months away, Gutowski has returned to their ever-popular MyLifeAsEva channel and is sharing what's been going on during that quiet period. Here, Gutowski opens up to Wondermind about why they're proud of their mini YouTube break and staying calm even when they're overwhelmed with life.
[Sign up here to never miss these candid conversations delivered straight to your inbox.]
WM: How are you doing lately?
Eva Gutowski: Surprisingly, not good, and that's new for me. I went through a really bad depression for years growing up and went through another one—but in a different way—around 2016. Lately, I've been feeling like I'm not depressed but like a big change is happening in my life, and I'm trying to understand it, and I'm overwhelmed.
I just bought a house, and I live in Palm Springs with my dog. Having to [decorate and] keep a four-bedroom house clean all the time and keeping up with my social media and doing all the fun things I love to do and seeing my friends and traveling—it's been super overwhelming. So I'm just trying to protect my mental health so I don't fall into a depression again. It's been a challenge taking on so much and living on my own.
WM: Do you notice any warning signs when you're starting to slip into a depression? What helps you take stock and think, Alright, something's going on, and I need to pay attention right now?
EG: I start to notice when I need to take care of myself when I don't have any photos of myself in my camera roll. I'm used to traveling so much and taking so many pictures and wanting to share my outfit and makeup and make fun TikToks of me dressing up. So when I look at my camera roll after a month or two and am like, Where am I? that [raises a] red flag.
When I'm not seeing people, when I'm not making a conscious effort to get ready for myself even in the comfort of my own home, that's when I start to have a shift in my mental health. … I don't think people realize how important it is to get ready for yourself and do nice things for yourself.
WM: What helps you ground yourself when going through big changes, like moving to Palm Springs?
EG: I have recently been making a conscious effort to do my makeup or do something nice for myself once a week. I've never lived this far away from home my entire life—and it's not even that far. I'm only from Orange County, so it's really not far. But it's far enough [that] I can't just hit up a friend and get dinner with them, so it's easy for me to just pull in and not be very social. But some of the things I've been doing for myself being in a new town is going out to dinner alone and talking to the people that work at the coffee shop and actually starting a long conversation with them—just putting myself out there more to make new friends and socialize with myself.
And I play music in my house every morning—I play bossa nova music throughout the entire day. Bossa nova music will literally make you so much happier. Trust me: Look up a bossa nova playlist on Spotify, and you'll instantly feel like you're in a nice [seaside] hotel, no matter what you're doing.
WM: You also scaled back your YouTube presence this year. What's that change been like for your mental health?
EG: It actually hasn't been good, [but] I like realizing that. It's not like I ever quit YouTube. I was nomadic for six months; I didn't have an apartment. I was just traveling and living out of a suitcase, and it was difficult to upload on YouTube during that time. But also, I decided not to vlog any of my travels. I liked that I did that because that was the first time in my entire life that I truly just tried to enjoy that time. It was a scary thing, and it was something that I wanted to do for years, and I finally gave myself the opportunity.
But I didn't like it—it made me feel isolated from my viewers, which doesn't make me happy. I like having an open conversation with my viewers, and I love knowing what they're up to and reading their DMs and giving them something for us to have a conversation about. So I did not like being away from YouTube, but I'm actually coming back. [I'm] just in the process of editing all those videos and gearing up for that with all the home [content]. There's going to be a whole YouTube house renovation series.
WM: What's the best mental health advice you've ever received?
EG: One thing that I repeat constantly is never limit yourself. I came from a family that had so much trauma in it. I had to fend for myself and parent myself. I had to go out into the world and make everything that I've made of myself by myself. Growing up, that really was hard for me because I felt like the whole world was on my shoulders—even at 14. [I was like], I'll never be anything. I don't have a family that can do this, this, and that for me. I don't have a car. I don't have money. I don't have a job. I was getting so down about all the situations that life had thrown at me. I didn't know what to do with it all; it weighed heavy on my shoulders.
It wasn't until I woke up one morning and just decided I have to stop crying. I have to stop letting myself be down because of this situation that I'm in. There's nothing that I can do about it but do the complete opposite and start being happy and being grateful and being motivated. I just started doing everything I can to make myself happy and put myself in a better place.
I got to where I am today because I fought my way out of depression by myself—I didn't have anyone around me to help me. If I continued to limit myself and just say, "Well, I don't have this, I don't have that, so I can't be who I want to be," where would I be? I wouldn't be here today.
[When I start to get down], I always remember 14-year-old Eva doing that exact same thing and realizing that never got me anywhere. What got me somewhere is fighting past those negative thoughts and trying to do [the] best I can with what I have. That's the best piece of advice I gave myself and continue to give myself every single time I start to limit myself.
This interview has been edited and condensed for length and clarity.
Wondermind does not provide medical advice, diagnosis, or treatment. Any information published on this website or by this brand is not intended as a replacement for medical advice. Always consult a qualified health or mental health professional with any questions or concerns about your mental health.