Pro Tips
09.16.22
11 Little Life Hacks People With Depression Swear By
"I've acquired around 10-15 houseplants."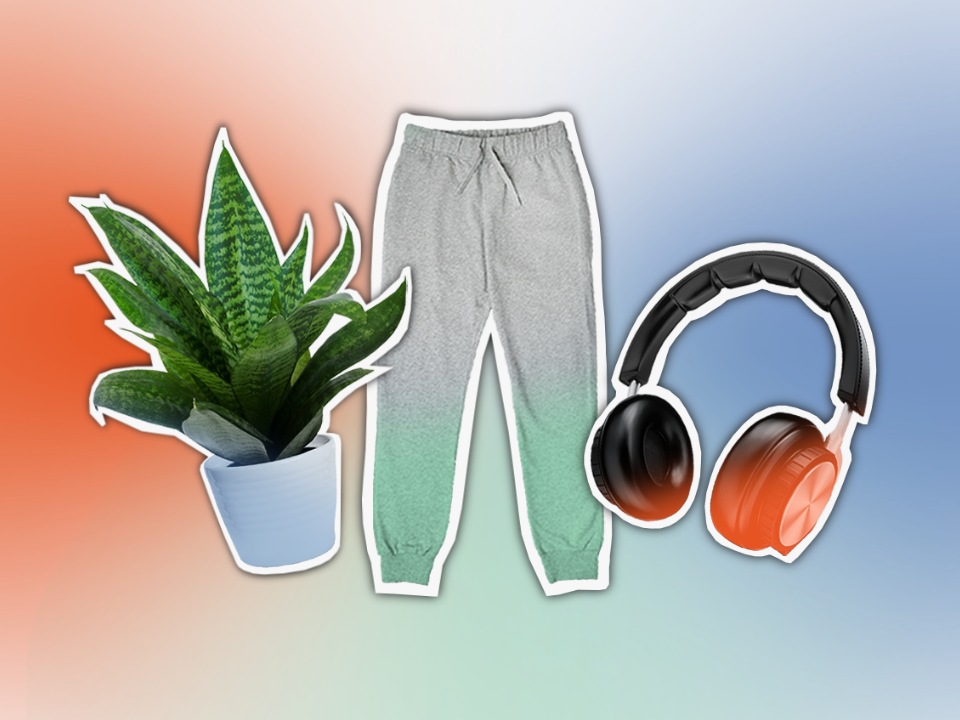 When it comes to alleviating the symptoms of depression, there are lots of evidence-based treatments (see: many different types therapy and medications). And, fortunately, these expert-backed treatments are becoming more accessible and affordable. But there are also plenty of other things that people turn to in their daily lives to help make living with depression a little more manageable—like lifestyle modifications, spiritual practices, social support, or something else. So, we asked people who know, from experience, how to deal with depression to share the things they turn to when they want to feel a little bit better.
At the end of the day, figuring out the best way to manage your symptoms really comes down to personal preference. What works for you may not work for your best friend. And while we're big fans of seeking out professional help, we can also see the incredible value in talking to people who have been there to see what might have worked for them. Keep in mind that these strategies aren't considered treatments for depression (and they certainly aren't cures). Instead, they're little life hacks that helped someone with their depression symptoms, and they just might help you too. So feel free to take what resonates and leave the rest. And, of course, checking in with a licensed mental health professional is the best way to find a treatment plan that's tailored specifically to you.
1. Find some plants and animals to take care of.
"I developed a love for plant care during the height of the COVID-19 pandemic, which has stuck with me nearly two years later. Also, I've been caring for small and aquatic animals, which has also made me feel better. I have two gerbils, one hamster, and an axolotl. I learned that caring for animals gives me a sense of purpose and drive. I have to watch and keep track of cleaning, food, and water. It keeps me busy when I'm not working, and animals give me an overall more positive mood. I've acquired around 10-15 houseplants, which makes it challenging to keep them alive. So far, I've done well!." —Conner T., 24
2. Get outside whenever you can.
"I recently discovered a love of hiking which has helped me tremendously. There is something about being in nature, surrounded by the sounds of wildlife, water, or just the rustle of leaves, that lessens the weight of depression for me." —Krystal S., 36
3. Give everyday actions a creative, whimsical spin.
"One thing that has helped me more than anything else is learning how to combine play, movement, and imagination together. Simple movements—like wiggling my fingers—in my mind become something silly like pretending my fingers are moving how an octopus on roller skates would move. Imagining that I am an elephant stomping through mud puddles gave me the sensation of stomping away the depression and weight holding me down. Learning how to use my imagination for play and movements helps me release and escape the mud pit of depression I feel like I am buried in." —Angie B., 44
4. Do some light reading…about depression.
"Getting educated about your mental health empowers you to do something different. Though reading is not a substitute for professional treatment, it's one way to take your power back. Depression doesn't want you to know what makes it tick; it doesn't like to be vulnerable." —JessicaRae P., 29
5. Play a cathartic game.
[Another way] I've found to manage the unending cycles of darkness is to play with my little one. For me, it's mostly Resident Evil where we shoot zombies together and get a kick out of being scared. Sometimes we go outside and run around. This technique is definitely difficult, especially when your depression doesn't want you to do anything or go anywhere—let alone outside to play with a ball. But on the days you're feeling strong, this is a good one." —JessicaRae P., 29
6. Make something you can feel proud of.
"I started a podcast called Next Stop Nonstop that focuses on travel and mental wellness for millennial women. This allows me to focus on meeting and talking to different people, creating things I can be proud of, and generally looking toward the future. Finding creativity when I am depressed or even slightly sad guides me to a less heavy state of mind so that I can understand what triggered me from a less emotional point of view. Creativity also gives me a sense of purpose and confidence, and allows me to create and see the beauty of what my emotions can turn into." —Erica G., 32
7. Try to have a meaningful conversation.
"I connect and talk with strangers. Listen to them, their stories, and what they have to say. When you're depressed, it can be easy to withdraw from friends and family. But social interaction is crucial for maintaining your mental health. Spend time with loved ones, join a club or group, or volunteer in your community." —Arsalan R., 27
8. Do something adventurous—whatever that looks like for you.
"My unconventional antidote to depression is my year-round deep connection to nature and adventure sports. Today, I am a 55-year-old sponsored adventure sports athlete. But I found kayaking, archery, camping, hunting, fishing, climbing, and other forms of outdoor recreation to be an essential motivator. When I am severely depressed, just putting my fishing rod into a frozen lake or kayaking a beautiful flowing river in summer grounds me. Being outdoors makes me feel connected to something bigger than myself—the natural world and the outdoors community—and that gives me hope that tomorrow or in a month things will be better." —Antoinette T., 55
9. Occasionally let yourself lay on the floor with your feelings.
"When depression puts me in that painful, heavy place, I sometimes surrender. I lie on the floor, face down, limbs spread, and sink into the rug, relaxing every single muscle in my body as if to say, 'Fine, depression. You can weigh me down, but you're not going to kill me.' It often becomes a deep period of rest. Within a few minutes, I have the energy to get up and attempt some small action." —Nita S., 60
10. Lounge around in some comfy (and affirming) clothes.
"I have depressive episodes at least once a month in my best months and when that happens I deal with it in a quite simplistic way. Before I would try to fight it and do things to feel useful, nowadays I just let it be. I shut the curtains and watch something silly on Netflix, [log] out of social media. I wear a jumper or T-shirt with a positive message and just cancel all plans—no shame, just say, 'Honestly I'm not OK' and cancel. It can last two to five days. I wear my positive message so I can keep repeating it in my head until my brain catches it up." —Alana N., 38
11. Write down the story your mind is telling you, and then rewrite it.
"When I have a depressive episode, I get consumed by thoughts that are usually as horrible and negative as they are wholly untrue. So I've started writing down those thoughts when I'm in one of those spirals. Things like: You're going to fail. You're completely alone. You'll never recover from this. You know, truly awful stuff. As hard as it can be to see that written down, it helps me to get it out of my head and onto the page. And, from there, I try to counter each negative thought with any proof of the contrary. Like: Actually, you're pretty successful. You have tons of support. You've already grown so much from this. Looking back at these interactions with myself later helps me remember just how rude—and wrong—depression can be." —Casey, 33
These quotes have been edited and condensed for length and clarity.
Wondermind does not provide medical advice, diagnosis, or treatment. Any information published on this website or by this brand is not intended as a replacement for medical advice. Always consult a qualified health or mental health professional with any questions or concerns about your mental health.