Q&A
12.12.22
How Meg Donnelly Puts Intrusive Thoughts in Their Place
The 'Winchesters' actor opens up about mental health and what works for her.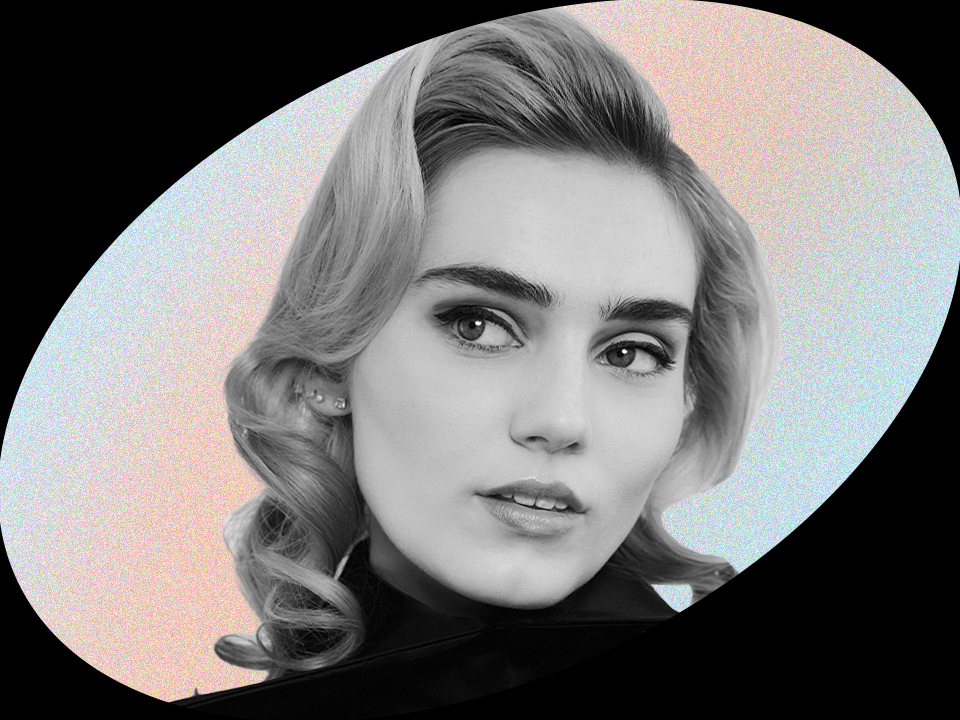 Photo Credit: Timothy Fernandez
With Disney Channel credits under her belt and making her foray into the Supernatural universe on this year's The Winchesters, Meg Donnelly is growing into the next chapter of her life, she tells Wondermind. During a break from filming her role as Dean and Sam's mom in the prequel, Donnelly checked in with us to share how she puts anxiety, intrusive thoughts, and social media stress in their place, plus the reassuring mental health message her Winchesters costar shared with her.
[Sign up here to never miss these candid conversations delivered straight to your inbox.]
WM: What emotions come up when you book or premiere a new project like The Winchesters?
Meg Donnelly: After all the auditions and everything, hearing that I got in it was awesome but also nerve-wracking at the same time because it is such a big franchise, and I've never done anything super serious before. So I was scared to jump into a role like Mary Campbell, but I wouldn't have it any other way now. I was definitely really excited but very intimidated—and still am, honestly. But it's been awesome.
WM: You're a big mental health advocate. Can you talk about why destigmatizing mental health is so close to your heart?
MD: I remember it starting when I was eight. I've had really, really bad anxiety and panic attacks that I still deal with constantly on the daily, but it has gotten better over time. It used to be so bad that I wouldn't leave my house. Thinking about young kids out there who might be going through the same thing that I went through just breaks my heart because I know how lonely it is. Especially when you're younger, it's so confusing 'cause you don't know what's fully going on, and it can feel very, very isolating.
I don't know what I'm doing either, but just speaking about it normalizes it, which I think is important. If there's a kid out there who listens to my story or me talking about it and feels less alone—even a little bit—that just makes me so happy 'cause I never want anyone to go through what I went through. And especially after everything with COVID and social media, [mental health] is becoming more and more of an issue.
WM: If you could tell your younger self something to help her during that time of uncertainty, what would you say?
MD: That it gets a lot better. It's never going to go away, and that's OK. This is just who you are, and your brain just works differently than some people. Bianca [Kajlich], who plays Millie on The Winchesters, said this beautiful thing [about how] being anxious all the time makes you sensitive to everything around you, which can be a beautiful thing [because] you're more in tune with your emotions than anybody. So I would tell my younger self that and that it will get better—but it won't go away, so just know [that].
WM: Do you mind sharing what your experience seeking treatment for anxiety was like?
MD: When I was eight, I went to therapy, which helped. I'm starting to go again now. I know it can be scary talking to somebody you don't know who's a professional, and it's like, What are they gonna help me with? I'm just gonna tell this random person about my life? They don't know me. But it helps, and they are trained to figure out what's going on and come up with different ways to help you cope.
Music [also] helps me a lot, and [so does] writing down everything that comes to my mind because half the time, I get scary intrusive thoughts, especially at night. [They] can sometimes send me into a spiral, but if I write them down or even say them out loud to a trusting friend, it seems a lot less scary, and the weight gets taken away 'cause you're like, Oh, I guess it's not as big a deal as I thought it was. I definitely suggest journaling and just getting [your thoughts] out there.
WM: Like you mentioned, social media can be tough on our mental health. What helps you navigate social media since your job involves being online and connecting with people?
MD: It can be very crippling at times. Everything I take a picture of, I just don't feel like it's good enough. I'm trying not to take it as seriously, and anything that I think is funny or I want to put out there, I just put out there and let it be. It's really hard for me, and I struggle with posting a lot more than I have in the past. I'm still trying to figure it out, honestly.
What helps me is not taking it too seriously and not aimlessly scrolling all the time because I realize most of my funks come from just scrolling and scrolling. Your brain is processing so much information and comparing yourself to so many different people, and it's very unhealthy. I try to limit my scroll time and just post whenever and put my phone away and go on with my day.
WM: What's your favorite way to deal with tough mental health days?
MD: For me, humor solves everything. If I'm having a bad day, I'll just go to one of my friends to make me laugh and feel better; hanging out with friends helps me.
Sometimes it's just [being] by myself and letting it all out, crying if I need to. I always put on Bob Marley every single time. His music has helped me in so many ways I can't even begin to describe. So I'll just relax [with his music].
And it's funny because I feel like when you're having a panic attack—which I do often—you forget to breathe. It sounds so stupid because of course you're breathing, but you don't realize how by having short breaths, you're making it worse for yourself. So taking a big inhale for a couple of counts and then exhaling does wonders. It sounds so simple and stupid, but that helped.
WM: What's the best mental health advice you've received?
MD: My dad always says a lot of anxiety comes from the fear of having no control. [Anxiety] could be from a slew of reasons, but a lot of it has to do with uncertainty and control. A lot of times, I'll start trying to over-plan stuff, like years in advance, just to try and protect myself. My dad is always like, "You can't worry about anything until it happens. So right now, just be present and focus on the moment. If anything happens in the future, worry about it then. You have no reason to worry about it right now because it hasn't happened yet." And I'm like, "Ah, you're right."
This interview has been edited and condensed for length and clarity.
Wondermind does not provide medical advice, diagnosis, or treatment. Any information published on this website or by this brand is not intended as a replacement for medical advice. Always consult a qualified health or mental health professional with any questions or concerns about your mental health.