WM x BUICK
08.08.23
10 Mindfulness Exercises That Help You Stay Present and Grounded
Your brain is building it up to be way harder than it needs to be.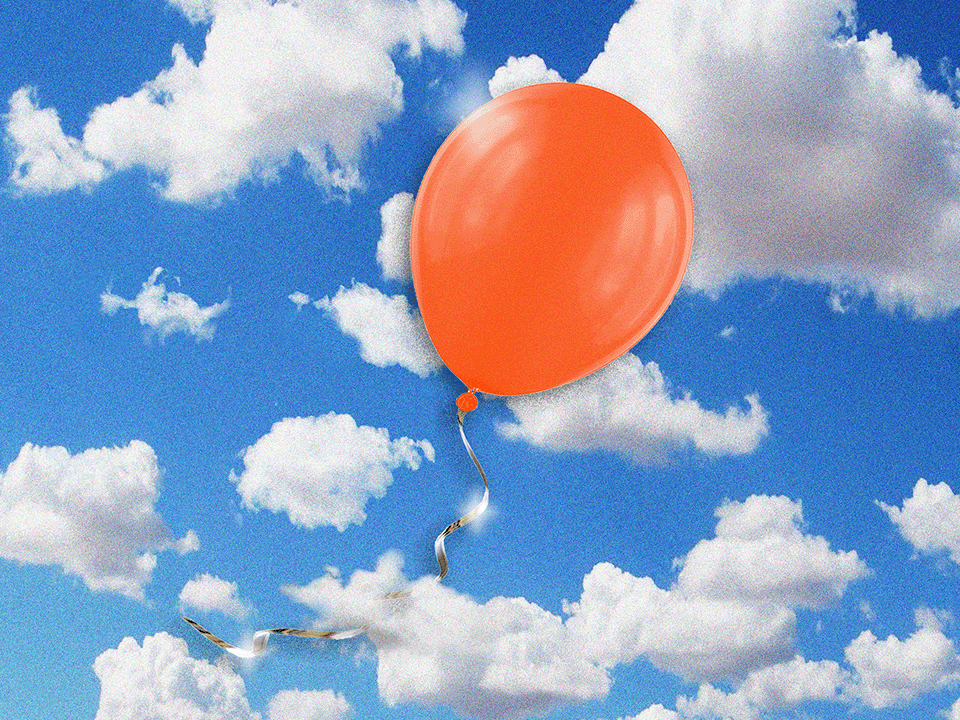 Shutterstock / Wondermind
If you're dealing with stress, anxiety, or basically anything overwhelming (so if you're a human living and breathing in 2023), someone has probably suggested you try mindfulness. Sounds like an excellent fix, but…what exactly does that entail? If you're not quite sure how to be mindful, what it should feel like, and how to know if it's working, we got you. Here's what an expert had to say about incorporating mindfulness exercises into your life to feel more mindful and less stressed.
So, how does mindfulness work?
"The science is wild," says Hemisha Patel Urgola, PsyD, licensed clinical psychologist and founder of The Mindful Practice. Specifically, she says, research has shown that mindfulness—which she defines as "stepping outside of the clutter in your mind"—can lead to changes in gray matter in certain areas of the brain, including those involved in cognition, emotion, and self-awareness. What that means: "With a continued mindfulness practice, we can make changes in our emotion regulation, attention, creativity, you name it," Dr. Urgola says.
Plus, when you stop living your life mindlessly and start thinking and acting more intentionally, you can soak in and really enjoy every moment. "If we go through life on autopilot, how many opportunities are we really missing with people we love and care about and the things that we value?" Dr. Urgola says. "That's not living, that's just existing. If you want to remember those moments and participate and engage in them, mindful living is the way to do it." 
To make mindfulness a part of your daily life, all you need is two minutes. Seriously. And if your gut response is that you don't have even two minutes to spare, then that's all the more reason for you to try it, Dr. Urgola says. Instead of thinking of it as a chore that you have to do, think of it as an exercise you get to do that will help you crush the rest of your day.
Dr. Urgola often encourages people to practice mindfulness exercises however they can fit them into their life, rather than worrying about starting any sort of regimented or formal practice. "There's nothing you have to add to your routine; there are so many times all day every day when you can infuse mindfulness in," Dr. Urgola says.
Below are some of our favorite expert-backed mindfulness exercises that you can incorporate into your life whenever you need them most.
1. Make brushing your teeth a main event.
Dr. Urgola recommends making the most of those mundane activities where you can really just focus on what you're doing and practice not letting your mind wander or worry. First up: brushing your teeth. Instead of mentally running through your to-do list or thinking about how much you're dreading that 3 p.m. meeting, do a lil mindfulness work. "That way, you get it done early and set the tone for the day," Dr. Urgola says. As you brush, think about what the toothpaste tastes and smells like and how the bristles feel against your mouth and tongue. "Just really pay attention to the experience of brushing your teeth." See, getting present doesn't have to be a whole production.
2. Stop and take a big deep breath.
Sometimes taking a break and simply focusing on your breathing is the simplest way to refocus your brain and feel more grounded. When you're feeling frazzled or overwhelmed, taking some deep breaths can make a huge difference. As licensed psychologist Lisette Sanchez, PhD, founder of Calathea Wellness, previously told Wondermind, diaphragmatic breathing (aka belly breathing) is a great, quick grounding exercise to help you refocus when you're stressed at work. You can also try box breathing, where you breathe in for four seconds, hold for four seconds, breathe out for four seconds, then hold again for four seconds (and repeat as needed). If you're more of a visual learner, this should help.
3. Savor your skincare.
Dr. Urgola's personal fave when it comes to mindfulness exercises is soaking in the moment as you do your skincare routine in the a.m. or p.m. "I love doing it, it's part of my self-care. I could get lost in my thoughts but instead I focus on honing in on the experience. What is the texture? What are the smells? How does each product feel when I put it on my fingers and face?" If you think you're thinking too hard about how your lotion feels and smells, then you're doing it right. The goal is to keep your thoughts on the present moment and exactly what you're experiencing.
4. Try the 5-4-3-2-1 exercise.
This mindfulness tip involves listing five things you can see, four you can feel, three you can hear, two you can smell, and one you can taste. Clinical neuropsychologist Jennifer Wolkin, PhD, previously told Wondermind that this practice "holds [your] attention outside of the negative, unhelpful, and sometimes intrusive thought processes." The next time you feel like you need a mental reset, stop and check in with your senses.
5. Watch your thoughts float away.
Never underestimate the power of visualization. For this exercise, Dr. Urgola says to set your timer for a short period of time. "As little as two minutes is fine." Then, close your eyes and focus on one thing, like your breath, a sound you hear, or the pressure of your feet on the ground. "You want to keep your attention there as long as you can," Dr. Urgola instructs. "If you notice a thought or sensation that interrupts the process, put it on a leaf, and watch it float down a stream in your mind, away from you." Leaves not your thing? A cloud or balloon that floats into the air does the trick, too.
It's normal to get distracted, so don't be hard on yourself, she adds. "Come back to what you have chosen to focus on and repeat the process as much as needed until the timer goes off."
6. Get some fresh air.
A little dose of nature can be huge for your mental health. Some research suggests that even just 10 to 20 minutes in a natural setting can lower your blood pressure, stress hormone levels, and feelings of tension and anxiety, while boosting a sense of calm and comfort. Dr. Urgola suggests simply stepping outside when you need a break. Then, take a deep breath, and focus on how it feels in your nostrils, the sounds you can hear, and the warmth of the sun on your skin. Really soak it all in.
7. Loosen up. Literally.
Progressive muscle relaxation (aka PMR) is a technique in which you alternate between tensing up and relaxing each muscle group throughout your body. It's a great way to reduce muscle tension, and especially helpful when you're so anxious you've got your whole body clenched. By focusing on how your muscles feel as they go from stiff to floppy, you'll instantly focus your mind on the here and now—and exactly what your body is doing and feeling.
8. Switch up your scenery.
If you find yourself stuck on autopilot and stressing out, try a quick location change. When your mind is a mess of racing thoughts, a change of scenery can often help, clinical psychologist Ryan Howes, PhD, previously told Wondermind. Go for a quick walk (around the block or honestly just around your home) while you make an effort to really focus on the environment in front of you. Maybe even do some light stretching or go feed some ducks. Looking at something new and really taking it all in can help bring you out of a thought spiral and into the present moment.
9. Put pen to paper.
Sitting down to focus on and organize your thoughts is another easy way to be mindful and bring your brain back to the present. As clinical psychologist and certified grief professional Cynthia Shaw, PsyD, previously told Wondermind, any kind of freewriting can help slow down racing thoughts and allow you to reflect on what you're feeling. So, find what works for you, whether that's writing poetry, putting the swirling thoughts in your brain into physical words, or just doing a dump of random words and emotions that immediately come to mind. Here are some journal prompts to get you started.
10. Look for a ~glimmer~ in your day.
Sometimes TikTok health trends are questionable, but here's a popular one we actually love: Glimmers, aka quick thoughts or moments in your day that make you feel good. Glimmers are those little random things that spark joy or a sense of peace—think: unexpectedly running into an old friend, looking out your window and seeing a bird land right in front of you, hearing your favorite song on the radio, or passing a really cute dog on the street.
Finding a glimmer is an effective mindfulness practice that can help counteract any tendency you have to focus on the negative, clinical psychologist Nina Polyné, PsyD, previously told Wondermind. Seeking out a feel-good moment—and letting yourself sit with it and enjoy it, instead of ignoring it and rushing onto the next thing—can help you get out of your head a bit, Dr. Polyné adds.
Wondermind does not provide medical advice, diagnosis, or treatment. Any information published on this website or by this brand is not intended as a replacement for medical advice. Always consult a qualified health or mental health professional with any questions or concerns about your mental health.