Explainer
05.02.23
How to Tell if You're an Ambivert 
TLDR…this is most of us, actually.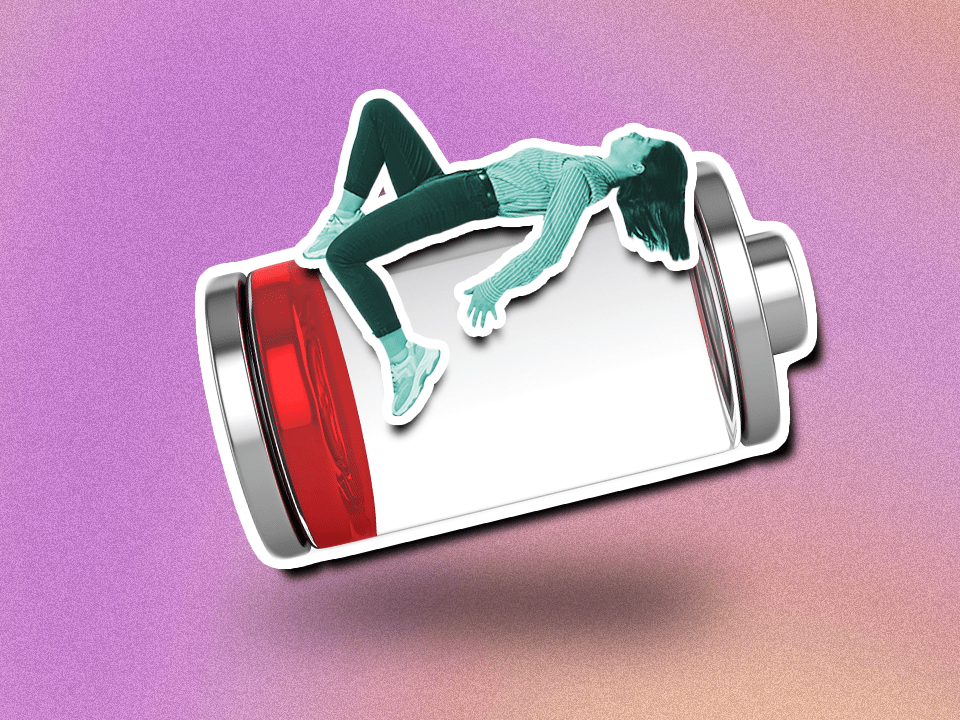 Shutterstock / Wondermind
Raise your hand if you can name at least one of your friends who reminds you of their introvert status when canceling plans. Keep it up if you've also got one who drops, "Sorry, I'm just such an extrovert!" after ditching you to talk to a stranger while you're out...again. Well, now another personality type has entered the chat, and it's something people on TikTok are calling an introverted extrovert, aka an ambivert.
But before we get into that fancy new label, we should probably get a few things straight about those OG personality types. While it's true that many extroverts love the spotlight and introverts may be more likely to read a book at the bar than book a table for 10, that's not always the case. Actually, whether your personality skews more introverted or extroverted depends on how much solo time you need to recover from social situations—not how you act in the middle of them.
Introverts prefer to refuel alone because they can get super tired, distracted, or on edge when they're out with others, says clinical psychologist Jessica Stern, PhD. "What we know about introverts is that they tend to be a little bit more internally focused, they like to ponder their own thoughts, and they like to recharge their own energy a little bit more independently," says Dr. Stern. (FWIW, this is different from having social anxiety, which can happen to both introverts and extroverts, notes Dr. Stern.) On the flip side, extroverts typically need less recovery time since interacting with people can energize them, she adds.
With that in mind, here's what it means to be ~ambiverted~ and how you can use that info to up your self-care game.
What is an ambivert?
OK, so this actually isn't a totally new concept. After psychiatrist Carl Jung popularized the theory of introvert and extrovert personality types, psychologist and author Edmund Smith Conklin introduced the concept of ambiversion in 1923, according to a paper published in the Journal of The History of the Behavior Sciences.
The idea is that, if you're an ambivert, you could be equal parts introverted and extroverted, as the American Psychological Association describes it, or some combo of the two. Maybe that means your need to recharge after a social thing depends on how many people you're with, how long you're with them, or some other factor. "If you feel like you might be an extroverted introvert or an introverted extrovert, you're probably in the middle [of the extraversion scale] somewhere," says Richard Lucas, PhD, Michigan State University social and personality psychology professor who studies extraversion.
So if you don't feel like you fit on either end of the extraversion spectrum, ambivert alert! And you're not alone. In fact, you're most of us! The majority of people fall somewhere in between, Dr. Lucas says.
If you're not really sure where you land on the extraversion scale, you can take formal online tests personality psychologists use to conduct studies for a little more insight, says Joshua Jackson, PhD, Rosenzweig associate professor in personality science and director of The Personality Measurement and Development Lab at Washington University in St. Louis. He recommends the NEO Personality Inventory (this one told me that I'm "somewhat extraverted," also known as ambivert territory) and The Big Five Inventory (it said, "neither particularly social or reserved," so ditto) if you've got 10 to 30 minutes to spare.
The ambivert's guide to self-care
While the ability to casually reference your ambivertness in everyday conversation (LOL) is fun, knowing this info about yourself can also help you avoid social burnout and feel better about your need to cancel plans sometimes.
And, maybe not surprisingly, mindfulness happens to be the key to ambivert self-care, Dr. Stern says. Since the kinds of social situations that can deplete you vary, getting really present when you're out with friends in the clurb or sipping coffee one on one will clue you in to which outings fill you up and which don't. Does dancing your face off with your crew leave you feeling alive while deep convos drain you? Make a note of it on your phone or in a journal or just burn that fact into your brain.
When you notice how different events make you feel, you can plan your schedule accordingly, says Dr. Stern. (This is helpful for everyone regardless of your ambivert status, by the way.) That might mean setting personal boundaries, like no more than one coffee date a month or none on Sundays when you're already feeling dead. This also applies if your job requires face time with other people. Maybe you need to say no to after-work plans because you've been in all-day meetings and Zoom fatigue hits you hard.
That said, you don't have to be super strict about it. For example, if you love concerts even though they wipe you out, maybe you bookend that Eras Tour show with downtime. Or you could keep tabs on exhaustion creeping in and dip out early if you need to, says Dr. Stern.
Of course, it's also perfectly OK to stick it out with a low social battery if staying is important to you, Dr. Stern says. But remember, "if you've been stepping outside of your comfort zone [in social settings] a lot recently, it's OK for you to take a break," she notes.
Wondermind does not provide medical advice, diagnosis, or treatment. Any information published on this website or by this brand is not intended as a replacement for medical advice. Always consult a qualified health or mental health professional with any questions or concerns about your mental health.