Explainer
03.08.23
Can Cold Plunging Really Help With Anxiety and Depression?
Three experts weigh in on the TikTok trend.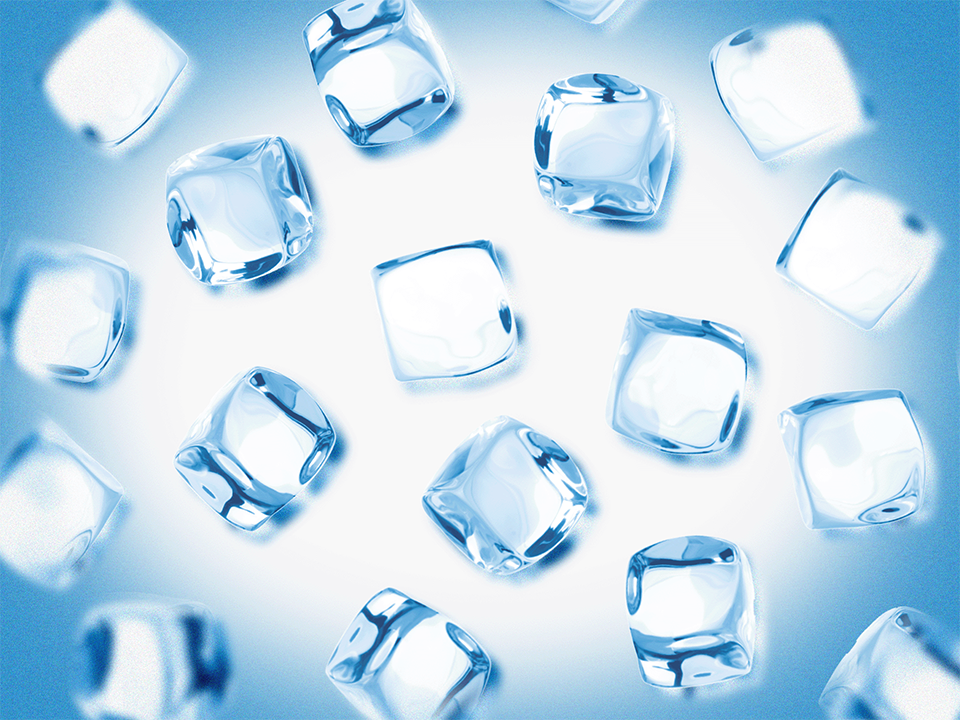 Shutterstock / Wondermind
If your social media algorithm picked up even the slightest indication that you care about mental health, chances are you've been seeing lots of videos about the benefits of a cold plunge—aka cold water immersion.
Lizzo and Kristen Bell are doing it, random ~wellness~ influencers are dipping daily for months, and there's even a dude (@coldplungecam) whose entire TikTok personality is dunking himself in icy water. While submerging yourself for health is not a new thing, the trend of cold plunging for mental health benefits has exploded on social media over the past couple of months, with many creators saying it's been a game changer for their anxiety and depression.
And who wouldn't be willing to sit in cold AF water for a few minutes a day for less intrusive thoughts and depression symptoms? I'll wait.
Can cold plunging really improve your mental health?
Despite the avalanche of anecdotal evidence from cold plunge fans, there's not enough research to definitively say whether regular plunges can improve your mental health or how that would work, says Chris Minson, PhD, a professor of human physiology at the University of Oregon.
That said, in a new study that has yet to be published, Dr. Minson and his team of researchers found that participants' (all of whom reported being mentally healthy) levels of the stress hormone cortisol dropped after doing a cold water immersion and stayed lower for up to three hours afterward. People also rated themselves as having fewer negative emotions after the cold plunge, meaning their mood was better, he adds. Which, yeah, sounds relatively promising!
Again, it's not clear exactly how sitting in a tub of ice correlates to feeling better, but it's possible the act of accomplishing a hard thing, like, you know, freezing your ass off for a few minutes, has mental health benefits, says psychiatrist Ellen Vora, MD, author of The Anatomy of Anxiety. Getting yourself in the water and staying in it through the discomfort encourages you to believe in your ability to face challenges and meet goals. "[Cold plunging] gives us a dress rehearsal for challenges that come up in our lives," she explains.
But while those biological and perspective shifts might make you feel better for a bit, this won't take the place of a legit mental health treatment like therapy or medication. So, if your mental health symptoms are getting in the way of your daily life, working with a therapist or psychiatrist could help.
Can cold plunging help with anxiety?
Again, researchers haven't fully figured out how cold water immersion affects our minds and mood. But there are a couple theories as to why some people say it eases their anxiety. One idea is that the cold water shocks the body into a stress response where your heart starts beating faster, your blood pressure rises, and your breathing picks up. (Yep, this is that fight-or-flight response you learned about in science class). Once you get out of the water, your body's parasympathetic nervous system, or the rest-and-digest response, kicks in, slowing your breathing and your heart rate, says Dr. Vora. And that can feel especially amazing if you've been super anxious all day.
Dipping your bod in some ridiculously cold water can also serve as a kind of grounding technique, or activities that help you focus on what's going on right now rather than ruminating on the past or future. "Your anxious thoughts slow because you're living in the moment," explains therapist Kelly McKenna, LCSW. And since getting grounded is a very solid coping strategy for anxiety, cold water immersion totally counts.
Can cold plunging help with depression?
One of the most common symptoms of major depression is feeling like nothing is fun anymore (otherwise known as anhedonia), says Dr. Vora. The food you love isn't exciting, the shows you like to watch aren't appealing, and you just feel overall blah. But applying a little stress to the body in the form of moderate exercise has been shown to reduce those feelings, she explains. And because plopping into an ice bath is also a physical stressor, it could potentially do the same, says Dr. Vora.
Again, we need way more research to confirm this mood-boosting theory in people with or without depression, but Dr. Minson says it's possible endorphins have something to do with it. "Once they're done [cold plunging], they get this elation, they seem extra happy," he says,
"There must be some chemical release that we don't fully understand. It may be endorphins or it may be something else."
Can I try cold plunging on my own?
Sure! But there are some safety measures to keep in mind. If you have a heart condition or you're at risk for a heart attack, you should talk to your doctor before you try cold water immersion, says Dr. Minson. And if you're thinking about doing a cold plunge in an actual body of water, make sure it's shallow enough for you to stand in and bring a buddy. If you follow those rules, there's no harm in trying it to see if it works for you, says Dr. Vora.
Still, the easiest way to DIY this is with a cold shower. Yeah, it's not as dramatic as those TikTok dips, but it's much less of a commitment and can have the same effect. Get in the shower and turn the temp as low as you can handle. Endure that for 15 long seconds, suggests Dr. Minson. If you're into that, repeat the exercise every day for a week before moving on to 30 seconds a day the next week. Keep that progression going until you reach one minute—or longer, if you want. Most of the potential mood benefits seem to happen within the first five minutes though, says Dr. Minson, so there's no need to torture yourself any longer than that
Wondermind does not provide medical advice, diagnosis, or treatment. Any information published on this website or by this brand is not intended as a replacement for medical advice. Always consult a qualified health or mental health professional with any questions or concerns about your mental health.