Pro Tips
04.10.23
12 Coping Skills to Try the Next Time You're Feeling Crappy
Because buying yourself a little treat every time you're sad isn't technically ~fixing things~.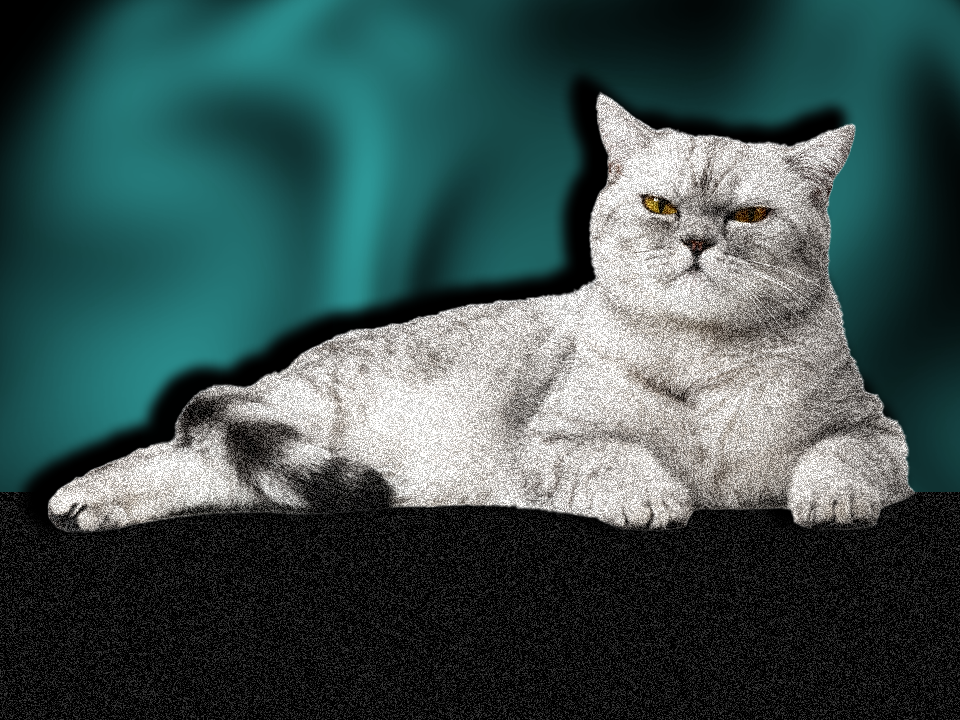 Shutterstock / Wondermind
Let's say you're having an objectively awful day. You spilled coffee all over yourself. Your car won't start. You just got dumped. And you're pretty sure your boss, best friend, and barista are all annoyed with you. So, yeah, things are not great. 
Coping skills are what you use to deal with crappy situations like this and the big feelings that come with them. Put simply, coping skills are any "strategies that someone can use to overcome difficult emotions, thoughts, or experiences," says Jessica Stern, PhD, clinical psychologist at NYU Langone Health. You might also hear them called coping mechanisms or coping strategies. 
Whether you realize it or not, you already have a collection of coping strategies that you turn to when things get real. Maybe you vent to a friend or therapist, sweat it out in the gym, take some deep breaths, mindlessly stare into the abyss of TikTok or a Real Housewives marathon, or click "add to cart" with reckless abandon. 
If you're thinking, Hm, not all of those activities seem like super productive ways of working through your feels, you would be right. Coping mechanisms can be both negative and positive.
A negative or unhealthy coping strategy might help turn down the volume on an intense emotion in the moment, but it ultimately isn't helpful to you in the long-term, and it likely isn't helping you process or solve the issue at hand, says Ryan Howes, PhD, a clinical psychologist based in Pasadena, CA. You can probably name some negative coping strategies off the top of your head, like drinking, distracting yourself, or over-indulging in pretty much… anything. 
Positive coping skills can be a little bit harder to pinpoint—especially when you're already spiraling. That's why a huge part of therapy is helping people to identify and practice using positive coping skills when hard stuff inevitably comes up. Generally these are techniques that help you work through an emotion (sometimes called emotion-focused coping or emotional regulation), help you solve a problem (problem-focused coping), tune into your body (somatic coping skills), or interact with others (interpersonal coping skills).
If you need some help assembling your toolkit (or Notes app) full of healthy coping skills, try some of these therapist-approved strategies the next time you're going through it.
1. Move your body around. 
The "silly little mental health walk" went viral for a reason. Movement can be a solid way to release some of the energy that comes with big feelings, says Dr. Howes. That could look like a walk, some stretches, spontaneous dancing around your bedroom, or doing an actual workout. There's no set amount of time or effort you need to aim for; just be on the lookout for when you start to feel your body "simmering down," he says. That may be a good time to transition to the mindfulness exercise phase of your ~coping journey~ (more on those in a bit).
Moving around can also help when you're feeling sad or unmotivated, says Dr. Stern. If you're trying to level up from a low mood, she suggests aiming for 10 minutes of walking around to get energized. Pace around the house, walk up and down stairs, or wander around some green space. "Any type of walking movement is really good for you, and if you can do it outside, bonus points," she says. 
2. Give yourself a "worry time." 
Circling around the same feeling or thought and struggling to let it go? Use a trick from cognitive behavioral therapy and actually schedule time for your "worry" (or whatever other feeling you're having), says Dr. Stern. Give yourself ten whole minutes to either write down or think about what's bothering you. Then take a break and tell yourself you can come back to it later if you need to.
To make the shift out of worry time a little easier, Dr. Stern suggests having an activity planned for after—call a friend, go outside, pet your dog, whatever. "That way you have something to catch you on the other side of that technique," she says. If your brain is still struggling to let it go, remind yourself you can worry about it again for ten minutes tomorrow. The goal isn't to minimize or avoid your feelings, but rather to give yourself a break from ruminating on them while also allowing yourself to come back to these concerns at a later date, she explains.
3. Write it out.  
Journaling is a go-to technique in therapy for a reason—it's simple, free, and it can be a great way to process what you're going through. You can just write whatever comes to mind or use journaling prompts, Dr. Stern says. If you're cool with investing a bit in your journaling journey, you can even buy special notebooks that have prompts built in. Dr. Stern recommends Therapy Notebooks, which were created in collaboration with mental health professionals. 
4. Get grounded.
Mindfulness techniques that keep you grounded in the present moment are great additions to your coping skills repertoire. When you're feeling overwhelmed, pause and intentionally notice one thing with each of your five senses. What do you hear (maybe a bird, or a TV, or the refrigerator humming)? What do you see (a cloud, a plant, a cute dog)? What do you smell? What do you taste? What can you physically touch?
"That has a way of calming the nervous system," Dr. Howes says. "Overwhelm tends to send us in all sorts of different directions—we're worried about the future, we're worried about the past. If you just go through those five senses, it can help you to stay grounded."
5. Try progressive muscle relaxation. 
This body scan exercise is another mindfulness technique that Dr. Howes recommends when you're feeling anxious or tense. Close your eyes, take a deep breath, clench your toes together, then exhale and let your toes relax. Repeat this with different muscles as you move upward—your calves, your thighs, your core, your arms, the muscles of your face, and so on. This practice "helps you become more aware of what's going on in your body," Dr. Howes explains. Also, this intentional clenching and releasing of different muscle groups can be surprisingly relaxing—especially if you're feeling a lot of tension.
6. Throw on a guided meditation that fits your situation.
Before you get intimidated by the thought of sitting quietly with your breath for an unforeseen amount of time, hear us out. Guided meditations can be a great way to counter your inner dialogue if it's feeling particularly critical or cranky. 
If you don't know where to start, you can literally just Google "self-compassion meditation" and you'll find a bunch to choose from. The goal is to practice giving yourself "the compassion and the understanding that you would extend to somebody else in your situation," Dr. Howes says. That can provide "a much more balanced view of ourselves."
Or if what you're feeling at the moment is more about other people, try searching for a loving kindness meditation. "Loving kindness meditation is one where you actually envision all sorts of people in your life—from people you love to people you resent—and wish them joy and happiness," Dr. Howes says. This can help us recognize that other people have flaws and we can love them anyway (though you don't necessarily have to let them back in your life.)
7. Talk back to your negative thoughts.
Our brains are really good at serving up worst-case scenarios, but that's a biased lens, Dr. Stern explains. So challenge yourself by asking: What are other ways of looking at this situation? What other perspective can you take? What assumptions are you making that probably aren't even true?
For instance, maybe you're having thoughts like, I'm a failure and totally unlovable. How can we poke some holes in that argument? Maybe, I have a job that pays me real money. I have something (anything) in my life that I'm proud of. There's something about myself that I love, and if I called someone close to me they would probably say there's something they love about me too.
8. Do a quick gratitude check-in.  
If you tend to slip into jealousy or feeling like you're falling behind, Dr. Howes recommends a simple gratitude practice. It works best if you can make it part of a daily habit—like pairing it with brushing your teeth—and all it requires is thinking of three things you're grateful for. "That helps keep your mindset on, What's going well for me? What am I thankful for? Instead of, Why don't I have that?" he says.  
9. Get creative. 
Creativity is a coping skill that's used in both cognitive behavioral therapy and dialectical behavior therapy because it "helps you come out of your thoughts and your experience … and gives you a way of thinking of something new," Dr. Stern says. It's a good coping strategy for both anxiety and depression, and it can even help you work through interpersonal conflicts like a fight with a friend, she explains.
There are no real rules when it comes to using creativity as a coping skill, so feel free to enjoy the unguided-ness of the practice, Dr. Stern says. But if having absolutely no rulebook freaks you out, you can also try an activity that has some level of instruction, like a puzzle or paint-by-numbers kit.
10. Brainstorm a bunch of possible solutions to the problem. 
The key to this technique is not to judge the solutions while you're making the list—just get all possible solutions down before deciding what makes sense. Sure, quitting your job and moving to Hawaii probably isn't going to solve whatever issue you're up against, but just getting ideas like that out of your head and onto the paper can be cathartic. You can also do this with a friend who might offer up new perspectives you never even considered.
Next, get to work on narrowing down your options by thinking about how this might help the problem you're facing. "You're making a list and you're assessing and evaluating how effective [solutions on] that list might work for you," Dr. Howes says.
11. Rethink your routine. 
If you're dealing with burnout, one way to tackle it is to figure out where you can pull back. Dr. Howes recommends writing down your current daily schedule even down to the smallest tasks. Then ask yourself some hard questions, like: Where is most of your time going? What's draining your energy the most? How much does each thing on your schedule really matter to you?
"It sounds simple, but sometimes people don't even realize, Oh my gosh, I'm spending two hours a day doing some activity that is not fulfilling for me or is totally wiping me out," Dr. Howes says.
12. Look for the lesson. 
Regret is one of those big emotions that Dr. Howes says he often sees in his practice. Finding the lesson is how he recommends clients work through it. Basically, we're all going to make mistakes, so instead of focusing on the mishap, try to focus on what you can learn from this moment of regret. What can it teach you about what you want to do differently next time?
For instance, maybe you took a new job and immediately realized you hate it. You might feel trapped and hopeless and frustrated—which is valid! But instead of letting yourself stay in that feeling too long, look for ways to keep moving forward by focusing on what this moment is teaching you. Maybe there's something you can learn in this new job that will help you pivot in a few months, or maybe you're simply learning how to better gauge an opportunity before you take it. Either way, focusing on the lesson can remind you of what is in your control. "We can use this as a way to help the rest of our life go better," Dr. Howes says.
Wondermind does not provide medical advice, diagnosis, or treatment. Any information published on this website or by this brand is not intended as a replacement for medical advice. Always consult a qualified health or mental health professional with any questions or concerns about your mental health.