Explainer
02.02.23
How to Stop Spending Money When You're Sad
Treat yourself…to some new coping skills.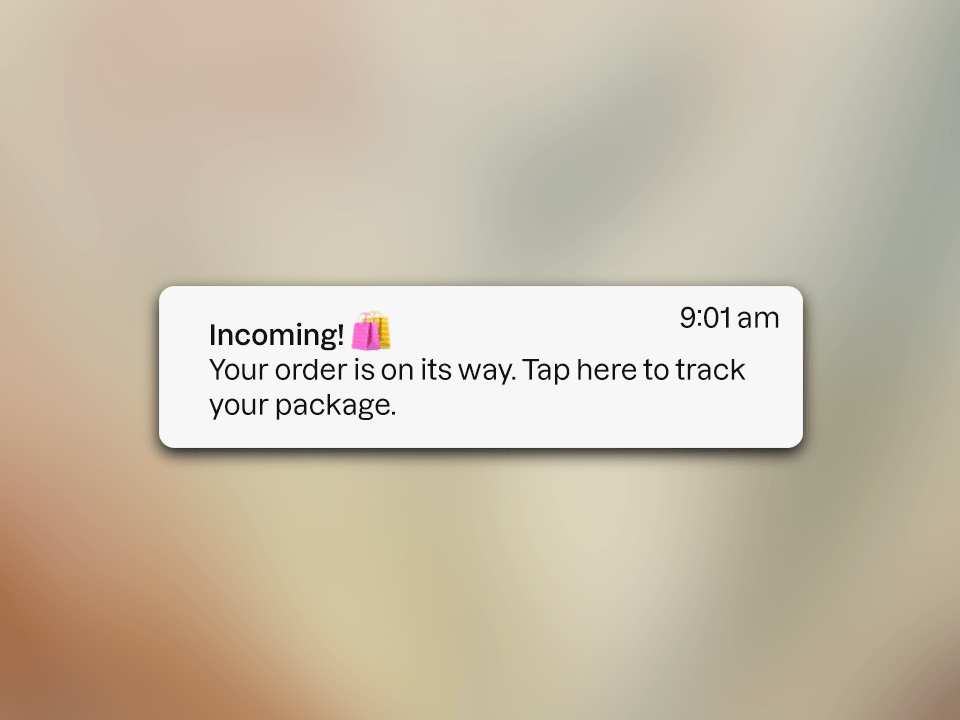 Shutterstock / Wondermind
Picture this: You've had a bad day at work, you were dumped, or you're just in your feels for no apparent reason. Then, suddenly, e-commerce is calling your name, practically begging you to go to The Container Store, Nordstrom, or just Instagram and "Add to Cart" with reckless abandon. Or maybe you walk into Target (uh-oh), where it is impossible to leave without grabbing a fun lil drink, an impromptu yoga mat, some home decor, and a cardigan that looks more expensive than it is. Even thinking about it feels kinda good, huh? That's the power of retail therapy, baby!
Spending money can be a coping mechanism like anything else, something you turn to when you're feeling emotional, need a little flicker of something new or aspirational, or want to activate the feel-good chemicals in your brain, says Lindsay Bryan-Podvin, LMSW, certified financial therapist and founder of Mind Money Balance. Shopping can even temporarily alleviate feelings of sadness and help you feel more in control, suggests a 2014 study on the effects of retail therapy.
As a finance author and mental and financial health advocate—and someone who climbed their way out of $81,000 of student loan debt—I know how good it can feel to treat yourself when life isn't going your way or your mind is swirling with negative thoughts. When I was in debt and feeling low or exhausted, splurging on expensive sushi was my kryptonite.
The desire to feel some sense of control over your life or avoid dealing with something stressful is one of the primary reasons people turn to retail therapy, says Bryan-Podvin. Basically, the cycle goes: You put off the issue that really needs your attention to find something you want, you buy it, you enjoy it (or just enjoy the feeling of it coming your way), and you ignore your problems for a while—until they come flooding back, she explains. And repeat.
Wanting to be or identify as someone else can also trigger emotional spending because we hope that this cool thing we're about to own will make us better or happier in the long run, says Bryan-Podvin.
Then there's the way being hungry, angry, lonely, and tired (aka HALT, as these common stressors are referred to in the recovery community) mess with your mind, explains clinical psychologist Ryan Howes, PhD. That's because our mind can confuse the cravings for social interaction, rest, and food with cravings for stuff that doesn't meet those needs, he adds. Ever lay awake in bed shopping for gym equipment when what you really need is sleep? Yep, that could be what's going on.
It's also possible that shopping transports you back to a time when life was good, Dr. Howes adds. (Anyone else love the back-to-school shopping experience with their fam?) "It's a form of nostalgia," he adds. "We recall and often want to relive the positive experiences from our past."
Retail therapy isn't necessarily a problem on its own, but you want to think about the ways shopping affects your physical and mental health, your ability to work and save money, and your relationships. So if the high of a purchase is quickly followed by feeling depressed, guilty, or ashamed—or you're spending money you need to meet your basic needs—emotional shopping may not be doing you any favors, says Bryan-Podvin. Ditto if your spending habit becomes uncontrollable or compulsive, aka oniomania, according to the American Psychological Association.
With all of that in mind, if you're looking to replace retail therapy with some healthier options, I got you. Here's what you can do to keep your mental health in check without turning your bank statements into a mall directory.
1. Acknowledge the obstacles.
While you can't avoid shopping forever (well, unless you pursue a barter-and-trade lifestyle), accepting that fact can help you go easy on yourself when you're trying to cut back. "This is a tenet of acceptance and commitment therapy, also known as ACT, which emphasizes accepting what is and isn't in our control," explains Bryan-Podvin. So if you have to pull into a shopping plaza for whatever reason, c'est la vie.
2. Investigate the feelings that push you to shop.
Before you figure out the best way to replace this savings-draining coping tool, you have to get to the root cause. "The most effective way to address retail therapy is to find out what deficit you're trying to remedy and face that head-on," explains Dr. Howes. That's because when you try to replace coping tools without doing that soul searching, the new tools can become ways to postpone your feelings and avoid dealing with what's going on, Dr. Howes adds.
Obviously, talking to a therapist or someone you trust who can help you dissect the connection between your emotions and your spending is a great option, but you could also journal about it solo. Shameless plug: You can also spend time with this mood meter.
Maybe you notice that a looming deadline sends you to the sale section of your favorite store when you should be doing the thing that's due, like, tomorrow. If that's the case, maybe perfectionism or feeling anxious about the possibility of failure is your root issue. Or maybe being lonely at home alone on a Friday night always ends in a spontaneous online shopping haul. Whatever it is, being honest with yourself can be the kickstart you need to effectively move away from shopping so much.
3. Tap into your goals and values.
One thing that can help curb the urge to shop is a bigger vision for your future, Dr. Howes says. Say you want to go on a Caribbean vacay next year (yeah, a valid vision). That might be just the inspiration you need to set smaller practical goals, like cutting back on impulsive Instagram ad shopping so you can save for that all-inclusive situation. (A savings trick courtesy of some of Bryan-Podvin's clients: Change your lock screen and wallpaper to something that reminds you of your goal, like a sandy beach.)
If climate change and landfill waste freak you out (and they probably should), try thinking about if you really want to be buying into the fast fashion industry or throwing out a perfectly good mixing bowl to make room for a new one. As part of my values, I tend to avoid shopping at a certain online retailer no matter how fast the delivery times are.
4. Invest in yourself, not things.
Because retail therapy can be closely connected to wanting a new identity or feeling insecure, it's important to acknowledge and sit with those feelings before you try to shop your way out of them. So if you're stressed about having a dwindling social life, consider whether buying another going-out top is the solution or if there's another way you can invest in finding a sense of community.
Maybe that means making an effort to get out of your comfort zone and join that soccer league you've been thinking about. Or taking yourself out on a solo date night in the hopes of meeting some cool people while you're out. If stores are still calling your name, take an inventory of your last retail therapy session and consider if it actually helped, Dr. Howes says.
5. Make a list of stuff you love to do.
You'll need some extra, alternative coping tools in your back pocket if you want to reduce your reliance on tapping your credit card, Bryan-Podvin explains. Start by listing a few other things (not shopping!) that make you feel better when the going gets tough, like taking a quiet bubble bath, looking through old photos, reading your next #BookTok find, trying a new recipe, or cuddling with your furbaby. Having a handy list of accessible activities will basically work like a cheat sheet, so you don't have to sit there wondering what you can do to feel better that doesn't involve shopping. When you take out that guesswork and make it easier to try a new activity, you might be more likely to stick to these healthier coping tools, says Bryan-Podvin.
Super important note: Choose coping skills that don't include a loophole to do more shopping. If enjoying bubble baths leads to you buying expensive bath bombs, take up a different feel-good activity that won't tempt you to spend, Dr. Howes says. When I'm feeling the urge to shop, I'll check out an entertainment magazine on my Libby library app or go for a walk and listen to a podcast.
And, as Dr. Howes already told ya, these replacement coping tools can only be helpful if you're willing to address why you got the urge to shop in the first place. Otherwise, this is just another cycle of distraction.
6. Take a 20-minute time out.
As a general rule, the next time the urge to shop bubbles up, sit with those feelings for about 20 minutes, which is typically the amount of time it takes for intense feelings to "dial down enough to where you can think rationally about [how to manage them]," Bryan-Podvin says. Pausing can help you think more carefully and strategically about what it is that your mind really needs. I've used this tip in various contexts in my life, and taking a 20-minute break almost always helps me figure out what's going on, like if I'm falling victim to HALT.
7. Shop strategically.
Since shopping can never fully be off the table, you have to figure out a plan to lessen the potential damage when you do hit up the store. To do that, set a budget that aligns with your goals and values, then go to the store after grabbing just enough cash from the ATM. If you're online shopping, hold off on making that purchase for 24 to 48 hours to see if you feel the same way about it, Bryan-Podvin says.
Removing any saved credit card information from your fave websites, using a tool like SelfControl to block certain sites for a period of time, unsubscribing from all shopping-related emails, and using AdBlock to minimize advertisements, can also help set you up for success.
8. Embrace this (nightmare-fuel) hack.
Checking your bank account and credit card balances before you buy something can help keep your spending in line with your goals and values. And it's sobering, trust me. Seeing the numbers in front of you can be a big reality check. I value having financial security, so looking at my savings steers me away from an impulse purchase. Another exercise I've adopted from the book Your Money or Your Life is to calculate purchases as hours of your life. So if you make $15/hr and you're eyeing a $100 item, is it really worth seven whole hours of your life? Maybe. But then again, maybe not.
The bottom line: If shopping starts to feel more harmful than helpful, it's possible to find healthier, cheaper coping skills. Starting with an awareness of what you're feeling, turning to new coping tools, remembering your values and goals, and reaching out for help can get you started on a new path without so much retail therapy.
Wondermind does not provide medical advice, diagnosis, or treatment. Any information published on this website or by this brand is not intended as a replacement for medical advice. Always consult a qualified health or mental health professional with any questions or concerns about your mental health.