Pro Tips
11.15.23
7 Ways to Make Traveling Less of a Nightmare 
Or? maybe? even? fun?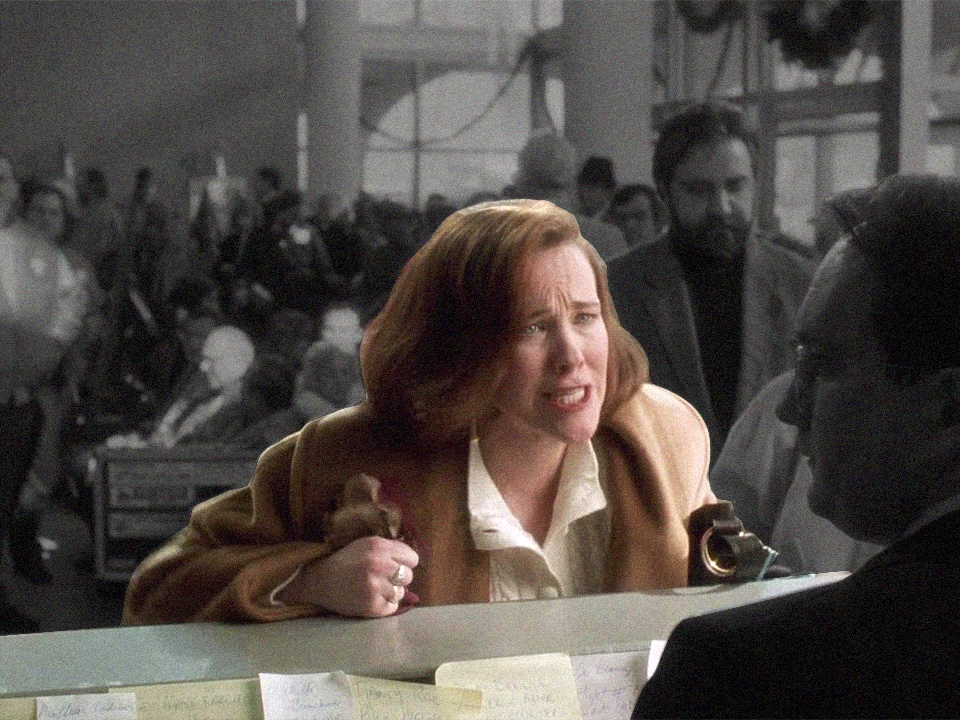 Shutterstock / Wondermind
Who doesn't love piling into a car/plane/train/bus with tons of chatty humans, settling in for a day of traffic, delays, and motion sickness, and capping it all off with things like jet lag and lost baggage? The best! There's also the mental preparation for the chaos of holiday travel (or basically any travel) that sparks things other than joy. The anxiety about what to pack or being late or the possibility of TSA publicly humiliating you while they scream, "Laptops out!" is enough to make anyone crave therapy or a sedative or both.
Even if everything somehow goes right, the nature of travel itself can be exhausting, says clinical psychologist Jenny Wang, PhD. "When we travel, going long distances into new time zones or just new environments is stressful, and that can take a toll on you," Dr. Wang explains. "When it's physically uncomfortable, that adds to your stress," she says.
So how can we make whatever way we're getting from point A to B a much less overwhelming experience? Here, we explain how you can feel like your calmest, comfiest (maybe even happiest?) traveling self.
1. Go early.
If you haven't booked your trip yet, consider building extra hours or even days into your travel schedule to ease into the trip, suggests Dr. Wang. A lot of the time, we work up until the very last second (PTO rationing is real), which means your work drama butts right up against travel drama. That doesn't leave much room for you to catch your breath—a thing anyone who's tried to make an after-work flight understands completely.
Instead of doing that, maybe take the day before your trip off so you can dedicate eight full hours to packing or getting hyped about wherever you're going. You could also start your trip a day early so you have time to put your toothbrush in its designated place, unpack, or pass out in your hotel room that first night (or all of the above). Those settling-in activities work as little grounding moments that can help combat stress, overwhelm, and anxiety to come. That's PTO well-spent.
2. Set some expectations.
There's a reason The Amazing Race is still on TV: Traveling with other people is dramatic. Whether you've been hitting the road with someone for years or are about to commute long-distance with a new friend, there's a solid chance you have different styles of getting places and dealing with (literal) roadblocks.
This is where communication basically solves everything. Before your trip (the earlier the better), connect with whoever dared to join you about how you like to do this whole thing, suggests psychotherapist John Tsilimparis, MFT.
Be clear and detailed as you chat through things like:
When you want to leave home
How much money you want to spend (while traveling and on the trip itself)
How much of the trip you want to be relaxing vs active
How much you like to talk while traveling
If you plan to sleep en route
If you want to stop at a specific spot in the airport or on the highway
How you'd handle a delay or any other unexpected issue
By sharing where your head is at and asking your travel companion where theirs is, you'll know what you're in for, avoid any potential awkwardness, and mentally prepare to do you (and they can do the same).
3. Tackle your sleep stress.
If you struggle to rest up the night before your travel day, first consider why that is. If it's just always been this way before a big event, mixing up your schedule leading up to that pre-travel slumber can help, says Tsilimparis. That's because changing your routine can sometimes alter your thinking patterns, he says. Instead of spending the night before the trip checking and rechecking your packing list, maybe go out for dinner or put on a movie you've been wanting to watch. By confusing yourself, you might trick your brain into relaxing.
If that stresses you out even more (I get it), perhaps the reason you can't sleep is because you're worried you'll miss your alarm and ruin the whole trip before it starts. Ask yourself if you've ever missed an alarm before a trip and messed up everything. Chances are, you haven't and it's probably pretty unlikely that you would suddenly do that now, explains Tsilimparis. When that's not enough, setting multiple alarms and taking a little something to help you sleep might be the move.
4. Assume the worst.
One of the most annoying things about traveling is that so much is out of your control. So if you accept that it's not going to be great from the start, you might have a better time, says Dr. Wang. "As someone who travels with kids, this has really expanded my tolerance for anything bad that might happen," she explains. That's because, when you expect that this could really suck, you're letting yourself get comfortable with the uncomfortable, she adds. Then, instead of dwelling on the fact that the traffic is trash or your seatmate is a chatterbox, you can focus on trying to make the best of whatever you're dealing with.
5. Reframe this as something you GET to do, rather than something you HAVE to do.
As you gear up to enter the shitshow that is post-2020 travel, remind yourself that you have the time off and funds to go on this trip, even if the process of getting there isn't the most peaceful. In other words, you get to do this. Holding those two ideas at once makes the bad stuff seem like not such a big deal while also enabling you to find the good in this experience, explains Dr. Wang.
Not to be all, "throw some money at this situation," but romanticizing your travel experience can help too. Dress like you're taking the PJ to the south of France, buy that overpriced coffee, use that flight delay to justify $25 airport nachos. Whatever you need to make this mixed bag feel like a privilege is fair game.
6. Get weird.
If you have travel anxiety, the pressure to act normal despite feeling incredibly uncomfortable can be intense, says therapist Alo Johnston, LMFT. But, most of the time, no one is paying attention to us. And even if they were, there's nothing wrong with doing whatever you need to feel comfortable when you're in the thick of a travel day. "If you sit down on the floor, put on an eye mask, and do deep breathing exercises in the airport, most likely no one will even notice or care at all," explains Johnston. Maybe that little routine is exactly what you need to make the rest of your trip or the next 20 minutes bearable, and that's worth it.
7. Just go ahead and assume you'll have a panic attack.
"A lot of times people start to feel panicked and they think, Having a panic attack while traveling is the worst thing that could happen right now. Don't have a panic attack, don't have a panic attack, don't have a panic attack. Which usually causes more anxiety and can actually lead to a panic attack," explains Johnston. The solution: Be open to the idea that, yep, you could definitely have a panic attack during this travel adventure.
Then, make a plan for how you'd manage it if it happened, says Johnston. That could look like having your anxiety meds handy (read: not in a checked bag), using an app to do a guided meditation or breathing exercise, turning on a specific playlist, closing your eyes, taking off a layer of clothing, having some cold water handy, anything that helps you feel more grounded, says Johnston. And if it does happen, "Saying to yourself, 'I think I'm having a panic attack' and reminding yourself that it's temporary and survivable can reduce the power it holds over you," he adds. You got this, baby!
Wondermind does not provide medical advice, diagnosis, or treatment. Any information published on this website or by this brand is not intended as a replacement for medical advice. Always consult a qualified health or mental health professional with any questions or concerns about your mental health.