Stories
08.22.23
19 Surprising Ways People Dealt With Their Loneliness
If joining an intramural team sounds like torture, this is for you.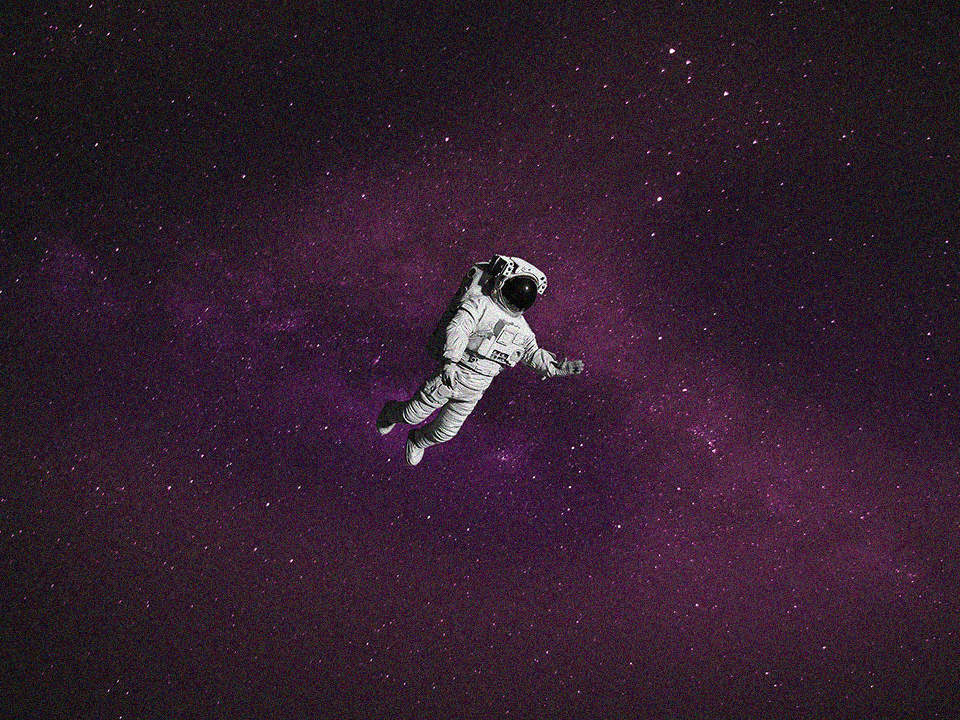 Shutterstock / Wondermind
Whether your circle is smaller than you'd like or you feel distant and disconnected even when you are surrounded by people, loneliness can strike at any time, any place. And recent stats show that a bunch of us are feeling like we're rolling solo through life and don't really know how to deal with loneliness. While loneliness rates among U.S. adults have decreased since the days of lockdown, 17% of adults in the country (that's nearly 44 million people) are still feeling lonely pretty much every day, according to 2023 data collected by the Gallup National Health and Well-Being Index. And young adults and people from lower-income households tend to feel this the most. Yup, we're in what Surgeon General Vivek H. Murthy, MD, calls an "epidemic of loneliness."
So it's not all that surprising that TikTok videos about "deep loneliness" are flooding your For You page and racking up millions of views. While not actually a clinical term, the viral rise of "deep loneliness" seems to be a trendy way to talk about what therapists like to call chronic loneliness, says Nikki Coleman, PhD, a psychologist and relationship expert. Feelings of chronic loneliness or "deep loneliness," as some are calling it, is when you can't shake that lonely feeling and it hangs around for weeks, months, or even longer. It typically stems from being emotionally disconnected from others and can make you feel misunderstood and like you lack meaningful relationships or intimacy, Dr. Coleman adds.
Even though loneliness is common and understandable, it's not spoken about enough, which Dr. Coleman says could be contributing to the popularity of these "deep loneliness" vids. In the spirit of normalizing these convos, we've gathered stories from people who can relate to feeling lonely. And while loneliness is a universal experience, learning how to cope with it might take a more personalized approach. So, here are some clever ways people learned to deal with their loneliness.
1. Find comfort and validation in books.
"I've always felt disconnected from people—even family and close friends. I often wonder, Do they actually like me or are they just being polite? One thing that has helped me with feeling lonely was reading young-adult (YA) fiction and fanfiction. A lot of YA books have characters experiencing shifts in identity, and the way they come to accept themselves taught me to do the same. Fanfiction writers often put their own mental health struggles into their stories, so reading them made me feel understood, and I knew I wasn't alone. Many of their characters attain happiness at the end, which also gives me hope. When I have empathy for characters, it helps me have empathy for myself." —Elena P., 27
2. Try a confidence-building solo hobby.
"After a divorce and the pandemic hitting, I packed the car to the gills, and my girls and I moved from our apartment in Westchester to upstate New York, seeking fresh air away from the suffocating city. The life of a single mother in rural territory with no family in the region was incredibly lonely. Small decisions like whether to shop, whether to rotate the tires, whether to renew insurance led to decision fatigue. I had no one to complain to.
It took a while to get used to the isolation, but I developed a fierce resiliency. I cranked a gas-powered generator. I stacked the firewood. I couldn't believe how capable I was. The foremost thing I did to combat the loneliness was set up an archery range on my property. The repetitive motion is therapeutic, and the skill-building gives a sense of mastery. It's been my salve. While my family and I do visit a local indoor range for group lessons and also have shot at a club with others, I prefer shooting solo at home." —Michelle L., 49
3. Keep multiple coping tools in your self-care kit.
"I've never felt more lonely than I did during the pandemic. Being isolated from my friends and family for almost two years straight took a massive toll and left me feeling like I was completely and totally alone. During the peak of the pandemic, I found myself leaning on internet friendships and even found an entire Discord dedicated to playing Among Us with complete strangers. As the pandemic eased, I found most of my IRL friends had moved away and that sinking feeling of loneliness rooted itself even deeper. I ended up starting medication to help ease those feelings and relied on surface-level friendships to get me through." —Marilyn L., 29
4. Talk to yourself like a friend.
"Having random phone calls with my dad or friends that live far away really helps remind me that life may be busy but I'm not alone. Also, I noticed I treat other people absolutely amazing but don't do the same for myself. It may sound weird, but to battle negative self-talk when I'm lonely, I'll talk to myself in third-person and act like I'm talking about someone else. The people pleaser in me ends up coming out, and I find motivation to do things that make me happy and realize that I'm not lonely when I have myself to love." —Julia M., 24
5. Turn to nostalgia.
"When I was super lonely during the pandemic, I started watching comfort shows that just so happened to remind me of good times in my life. Those shows first came out during simpler times when I was in middle school and high school, and my favorite one to re-watch was The Vampire Diaries. Epic, I know! Steamy romance and supernatural hotties that can't die (at least not really)?! Amazing. It boiled down to just feeling happier when I soaked up all the nostalgia, which I recently learned is pretty normal. Basically, when we're lonely, it's human nature for us to crave nostalgic things because it makes us happy. Now that we've made it through the lockdowns, I still find myself looking at memorable vacay pics, watching old movies, and listening to my favorite throwback playlists when loneliness comes knocking." —Sam B., 28
6. Do something completely out of your comfort zone.
"I was lonely when I left my ex-husband in 2015…before I left him, to be honest. After the separation, my kids were with my ex on weekends, and I missed running around, getting ready to go places with them. I missed their loud kisses when I dropped them off at activities. I imagined all the things they were doing with their father—things I never could get him to do when we were together. I sat on my couch and watched comedies, but I couldn't laugh. Everything made me cry.
Then I told a friend who was also a mom about my lonely weekends, and instead of taking pity on me, she screamed, 'You mean you have a weekend night to yourself!?' On the 20th anniversary of my wedding, my friend and I went to a silent disco, where there were two DJs playing two different sets of music, and everyone danced to different tunes in their headphones. Half of the audience were getting down to 'Jump,' and the other were jamming to The Grateful Dead. I laughed my ass off for the first time in a very, very long time.
After that, I realized I needed to push myself to socialize more with friends. But I also grew comfortable going out as a single woman and was even able to go to a Phish concert by myself. I had an incredible time and knew I was going to be just fine." —Jessica A., 51
7. Connect with nature.
"My husband and I had spent 22 years living in the same small town in New Jersey, raising our children. So not only did I know dozens, if not hundreds of people, I had known them through various life phases, from getting pregnant to seeing our children off to college. After the kids moved out and my husband landed a great job, we left for Georgia. I felt displaced, like a character who had walked onto the set of a play in which no other characters knew anything about me.
One thing that helped my loneliness was when I discovered the nearby Appalachian Trail and got into backpacking. A man I met hiking in North Carolina taught me hiking meditation. I focus on one step at a time and do a body scan as I go, emptying my mind of any distracting worries or thoughts. This teaches me to embrace the present moment. The trail has its own subculture of people, fellow backpackers, hostel owners, shuttle drivers, and I have become part of a community." —Allison S., 60
8. Actively seek out safe spaces.
"When I moved states to move back in with family, I felt very lonely because I was nowhere near my friends, I was working remotely, and I was in a new conservative and homogenous suburb that didn't make me feel very welcome. Naturally, I wasn't leaving the house very much as a result.
When I brought this up to my therapist, who looks like me and is familiar with the area, she helped me understand the not-so-nice history of this town and how even when racism and intolerance isn't overt, microaggressions can make us feel less-than and lonely if there's no one you can turn to who can relate. To help me through this time and feel more connected to people who are more accepting, she encouraged me to do my errands and enjoy more outings away from my town and in the city center or touristy areas where people are a bit friendlier. Even though it is a trek to get out of this toxic bubble, it has helped me feel less alone and like there are still people who are kind and accepting and rooting for me, even if my interactions with them are fairly brief." —Monica C.*
9. Tap into your faith or values.
"I've dealt with loneliness since elementary school. I was too feminine for the guys, and too much of a guy for the girls. I always had this feeling that everyone had a best friend except for me. Starting in middle school, that loneliness caused me to act out, and I used drugs and alcohol to try to create friendships.
Two years ago, I got sober and joined a 12-step group. I suddenly found myself surrounded by others who thought like me and coped like me but were now happily sober. I leaned too heavily on some friendships in early recovery, depending on them for my own happiness and serenity. After those friendships turned unhealthy, I connected more with my faith through prayer and meditation. Recently, there were many weekends where I didn't have any plans, but I didn't feel lonely. I felt spiritually grounded, no longer needing to surround myself with people to feel comfortable in my own skin. Just understanding that God is present in every part of my life, knowing that I am dependent on God and not other people, allowed me to be at peace with myself." —Jake B.*, 23
10. Feel your feelings and look toward the future.
"My day job as a training consultant can take me on the road for two weeks straight. Sometimes, I travel with someone, but there is no real connection other than work. Home is where I feel safe and happy, where I have my routines and my family to support me.
Crying is part of my coping strategy. It relieves a lot of tension, and I am able to let things go. Often, after 10, 15, 20 minutes, I'll calm down. I also use breathing techniques. I repeat to myself, 'This loneliness and these negative feelings are not forever. This is temporary. Two more weeks, and I'm back home.' I focus on what I look forward to. Hugging my wife. Seeing our family dog. Being able to mow the yard." —Tommy M., 57
11. Look up.
"Sometimes, simply sleeping helps me feel better when I'm lonely. It's like a mental reset. Other times, I try to look up at the sky. There are almost always unique and beautiful colors in the clouds in the evening, and it really helps to ground me when I'm feeling disconnected. My plants are also like a support system for me. Nature helps a lot. —Isha J., 19
12. Think about what brought you to this moment.
"Whenever I feel lonely, I hold my own hand and rub it to help myself acknowledge that I'm not alone and that I have my own helping hand. Then, I spend time thinking deeply about why I feel lonely and what decisions I made that might contribute to that feeling. … Loneliness stinks, but at the same time, being alone can be a blessing and opportunity for you to change your mindset and the way you view loneliness." —Racha H., 21
13. Try an activity that has connection baked in.
"When I'm feeling lonely, it feels like this vast numbness that is hard to pull myself out of. (I have been prone to episodes of depression and anxiety most of my life.) Cooking and baking have been ways I've coped.
My parents didn't cook much when I was growing up, but I remember a couple times when my mom and I made cookies using premade dough. We added M&Ms to make the recipe our own. That stuck with me, so when I got older and moved away to college, I started cooking to connect with memories from my past. I cooked recipes others shared with me or from online, and I felt bonded to the people who came up with them. I learned people's favorite snacks and learned about their history.
It gets harder to make new friends as an adult, especially if you're an adult who is introverted or neurodiverse, and cooking has helped me connect with people in person. I especially like potlucks because I bring a dish, and it's an entryway to a conversation. I'll eat the food a new friend brought, and it will start a discussion. 'How did you make this?' I'll ask. 'What spices did you use? Is this your recipe or a family recipe?'" —Maura L.B., 29
14. Pull up at the mall.
"My favorite tool for dealing with loneliness is blasting music and 'shaking it off' by dancing. When I'm a little calmer, I go to the piano and start playing and singing what I'm feeling. I also try to reach out to someone to talk about how I'm feeling. I have one person I can be open with, and I ask them if we can do something together. It doesn't even have to be IRL—sometimes we just FaceTime each other while we cook or do random things. … The other thing that really helps me is simply getting out of the house. It's so easy to get lonely in your own space where nobody else is around, so I try to go somewhere I feel comfortable, like the mall or the park. Once I'm there, I notice all the people around me and think about how many of them might be feeling the same." —Micaela M., 18
15. Look for indirect ways to connect with a part of your identity.
"Growing up, I always felt different. My last name didn't sound like any of my classmates' and I never saw my culture reflected in the media. My mom was always working, so I stayed home reading books about girls who didn't look like me. During college, I met other students with similar backgrounds, and, even though I didn't really hang out with them, I realized that I could connect to my people in other ways. I learned to cook puff puff, listened to Afrobeats, and watched Nollywood movies. I loved it all and felt less isolated." —Victoria T.*, 33
16. Try some low-lift socializing.
"When I feel lonely but am not exactly in the mood to reach out and talk to others, I'll go on a walk to one of my favorite parks. Getting out in nature and being surrounded by people without having to socialize feels nice. I'll also put on my headphones and listen to an episode of one of my favorite podcasts. It's like having a conversation without having to actually engage in one. I end up gaining knowledge and hearing advice to help motivate myself to keep taking care of myself until my lonely feelings pass." —Jocelyn B., 26
17. Embrace seemingly mundane tasks.
"I've got my people with me, but people also are not always there. Everyone has their own lives to deal with and everyday battles to fight. So, I know how important it is to be self-sufficient and aware of how I'm feeling. As an international student, I've definitely felt loneliness even when I had a good circle of friends. What works for me is taking up hobbies that I work to become amazing at, which helps me feel even more fulfilled. I love to read books, paint, do Kathak (a classical Indian dance style), play guitar, and go swimming. I also like to make budgets and keep track of my finances when I'm alone. Listen, it makes me more aware of who I am and what I want to do with this life, which never hurts when I'm feeling lonely." —Krupa B., 23
18. Take yourself on solo dates.
"After 11 years of basically living in eating disorder treatment units, it became extremely difficult for me to connect with others in the 'outside world' after being removed from it for so long. All of my friends had moved on during those years and had become used to not having me around. So now I feel so disconnected and lonely most of the time. This is something that has always held me back in my recovery because it's almost impossible to motivate yourself to do the hard, scary stuff that recovery requires if you feel like you can't find your place or your people in this world.
This month, I will have made it a whole year out of the hospital for the first time, and it truly is down to the fact that I have taught myself that happiness doesn't come from being surrounded by hundreds of friends. You can absolutely be OK on your own because true contentment comes with taking care of yourself and doing what makes your heart happy. Maybe I'll find stronger friendships in time as my recovery progresses. For now, I've learned that taking myself on evening walks, sitting alone by the river reading a book, or taking my wool and crochet hook to the beach by myself is actually one of the most valuable forms of therapy. I would recommend it to anyone who, like me, struggles to find where they fit in this world. Oh, and adopting a kitten obviously helped—she makes me feel like the most loved person in the world. Well, when she feels like it. She is a cat after all." —Bex C., 29
19. Know that it's OK to sit with this feeling sometimes.
"Hanging out with kids, like my nieces and nephews, always helps curb loneliness and inspires me to be present and to connect with the world in the simplest ways. That makes me feel part of a bigger picture. But also, I've learned that there is nothing wrong with feeling lonely. It's not a feeling that needs fixing necessarily. Feeling lonely has opened up conversations within myself that I need to have to understand myself more. If I hadn't felt lonely, I wouldn't have been pushed to talk to myself, trust myself, and hear myself again." —Hilma L., 30
*Name has been changed.
Quotes have been edited and condensed for length and clarity.
Wondermind does not provide medical advice, diagnosis, or treatment. Any information published on this website or by this brand is not intended as a replacement for medical advice. Always consult a qualified health or mental health professional with any questions or concerns about your mental health.