Explainer
06.28.23
What Is Inattentive ADHD, and Do I Have It?
Nope, it's not just TikTok brain.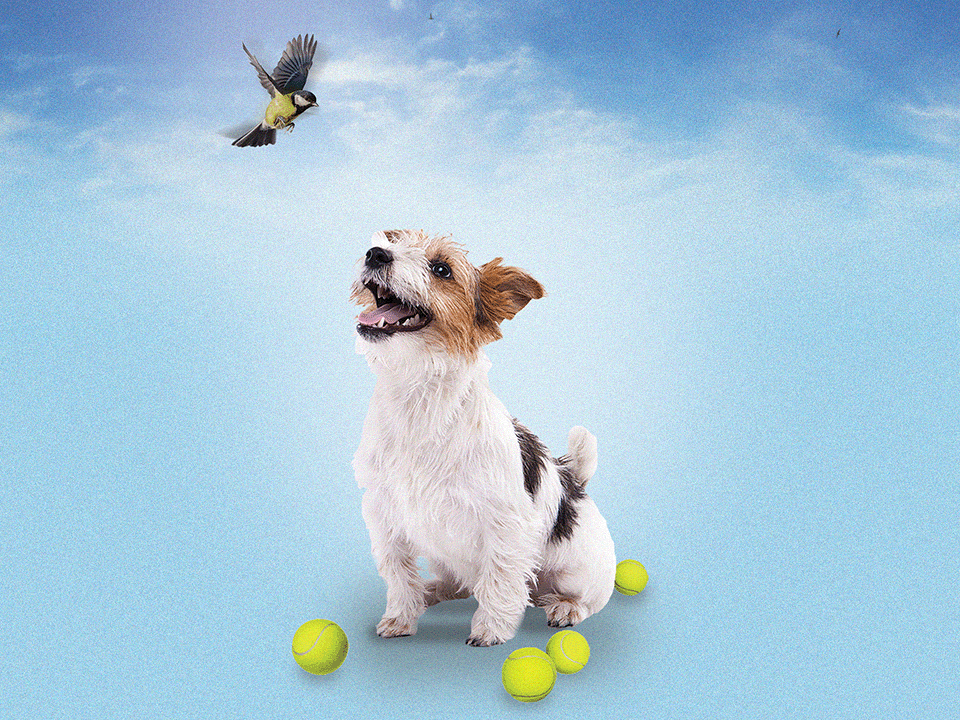 shutterstock / wondermind
You probably have at least some idea of what attention-deficit/hyperactivity disorder (ADHD) is, whether you know someone who has it or you've seen enough on social media to convince yourself that maybe you have it. And the ADHD symptoms that can feel most relatable in 2023 (see: forgetfulness, the attention span of a TikTok, general life chaos) are the ones that come with the type that's often referred to as inattentive ADHD.
Let's back up really quick though. In case you missed it, ADHD is "a persistent pattern of inattention and/or hyperactivity-impulsivity that interferes with functioning or development," according to the Diagnostic and Statistical Manual of Mental Disorders (DSM-5-TR). There are three subtypes of ADHD: predominantly inattentive presentation, predominantly hyperactive-impulsive presentation, or combined presentation. The type of ADHD a person has depends on the symptoms they experience and whether those symptoms generally fall into the inattention category, the hyperactivity/impulsivity category, or both, explains Lidia Zylowska, MD, a psychiatrist with the University of Minnesota Medical School and author of The Mindfulness Prescription for Adult ADHD.
Here, we asked experts to break down what inattentive ADHD is, how to get an accurate diagnosis, the best ways to deal with it, and more.
One quick thing before we dive into the details: Mental health is complex and everyone has a unique experience, so don't go diagnosing yourself just because you read a few articles on the internet (though, we do appreciate you stopping by to learn a few things). If this resonates with you, consider it a jumping-off point in your journey to getting care. OK, let's get into it…
What does it mean to have predominantly inattentive ADHD?
If your symptoms mostly center around difficulty focusing or staying organized, you could have the predominantly inattentive presentation of ADHD. If you mostly have symptoms like fidgeting or feeling restless, you could be dealing with the predominantly hyperactive-impulsive presentation of ADHD. And, of course, it's possible you have a mix of both, which would mean you've got combined presentation of ADHD.
Predominantly inattentive ADHD is the subtype that tends to get overlooked the most, since symptoms like bad time management, distractibility, and losing things aren't usually as noticeable to those around you, says Dr. Zylowska. "Kids, teens, and adults with inattentive symptoms are often flying under the radar. They can be seen as a little slower [to learn], messy, and disorganized," Dr. Zylowska explains. Plus parents or teachers might attribute those symptoms to other issues, she adds.
That's especially true for women, who are more likely to have inattentive ADHD than the other kind, says psychiatrist Sasha Hamdani, MD, author of Self-Care for People with ADHD. Women often mask their ADHD symptoms, meaning they hide their differences to help themselves fit into society, but people of all gender identities can engage in masking. That can make inattentive ADHD even harder to detect and diagnose, and it can also lead to additional mental health challenges like anxiety or depression. If you're walking around with undiagnosed ADHD, it's easy to feel shame about your symptoms. You might call yourself lazy or blame a lack of willpower for not being able to focus or stay organized, which can lead to major mental health issues, says Dr. Zylowska.
How is predominantly inattentive ADHD diagnosed?
To be diagnosed with ADHD as an adult, you have to have at least six symptoms of either inattention or hyperactivity/impulsivity (or at least six from both categories) that are seriously effing with your daily life, explains Dr. Zylowska. A diagnosis of inattentive ADHD requires someone to have six or more of the inattentive symptoms for at least six months, like missing details, making careless mistakes, having trouble sustaining attention, consistently losing things, and avoiding tasks that take sustained mental effort, according to the DSM-5-TR.
But just reading that list and thinking, Yep, that's me, doesn't mean you officially have inattentive ADHD. If you think you do though, your next step would be making an appointment with a mental health professional who specializes in ADHD (if you have no idea where to start, your primary care doc can probably refer you to someone). In order to diagnose you, most mental health professionals will want receipts that you have a history of struggling with inattentive symptoms, Dr. Zylowska says. That might mean asking a family member or a friend to talk about what you were like as a child and whether they've noticed you showing any symptoms of inattentive ADHD over the years. Those factors combined with at least six current inattentive symptoms will likely result in an inattentive ADHD diagnosis.
How is predominantly inattentive ADHD treated?
Though researchers aren't really sure what causes some people to be diagnosed with one type of ADHD versus another, each type can be managed the same way, says Dr. Zylowska. That usually includes medication and working with a therapist to find techniques and create habits to work around your symptoms, adds Dr. Hamdani. For people with the inattentive type, learning effective ways to plan and organize can be super helpful, she adds.
One strategy therapists often use to help people with ADHD cope is to map out how symptoms show up in their lives and come up with strategies that could help mitigate their impact, explains Dr. Hamdani. Let's say you're always misplacing your car keys, which makes leaving for work a total pain. A solution could be placing a hook right by the door, and getting into the habit of hanging your keys there every time you come home. Over time, it'll make that annoying side effect of your ADHD feel like a nonissue.
Mindfulness strategies can also be really helpful for people with inattentive ADHD because they can teach you to focus your attention, says Dr. Zylowska. That could look like going for a walk and noticing all the sights, sounds, and smells around you. When your mind inevitably wanders, you'll practice bringing it back to where you are in that moment and what your senses are experiencing, which can help train you to keep coming back to the task at hand no matter what you're doing.
The bottom line: Predominantly inattentive ADHD might sound like a whole separate condition, but it's really just a subtype of ADHD. People who have it have mostly inattentive symptoms that make things like focusing, staying organized, and following directions feel tough. If you think you might have this type of ADHD, it's a good idea to seek out an official diagnosis so you can get answers and start learning how to manage your symptoms.
Wondermind does not provide medical advice, diagnosis, or treatment. Any information published on this website or by this brand is not intended as a replacement for medical advice. Always consult a qualified health or mental health professional with any questions or concerns about your mental health.