Pro Tips
09.13.23
11 Mental Health Resources for the Latinx Community
Directories, support groups, and more help you can use now.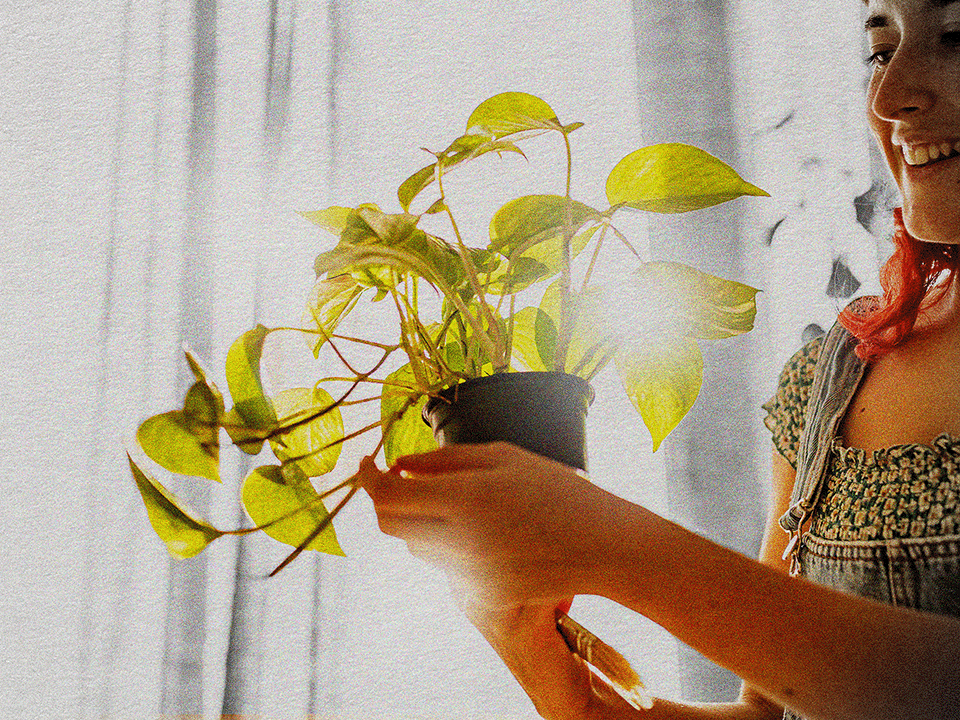 Shutterstock / Wondermind
In any culture, one of the biggest barriers to taking care of your mental health is not being able to talk about your mental health. And that's especially true for Hispanic or Latinx folks. Obviously, the Latinx community is made up of a diverse group of countries and cultures, but within the Latinx community as a whole, therapist and reproductive psychiatrist Sarah Oreck, MD, says she's noticed an overarching stigma around mental health.
"My family is Colombian. Growing up, I remember asking for a therapist and [my family] being like, 'That's for people who are weak. You are strong. You can figure this out yourself,'" Dr. Oreck says. There's this idea that going to therapy means you'd "air out dirty laundry" to a stranger and that being on mental health medication makes you "crazy or loca," she explains. Which, yeah, isn't ideal.
Plus, some Latinx people (especially first-geners) say they feel bad for needing mental health support if their fam had a tough time making ends meet in the past, says therapist Michael Rodriguez, LCSW. "They're comparing themselves to their parents like, 'Who am I to complain?' They have this guilt for feeling what they're feeling," he explains. Maybe that's part of the reason why one study published in 2012 suggests that some Latinx folks end up downplaying their mental health struggles to avoid being a burden to their family.
Of course, stigma isn't the only barrier to getting mental health help. Money, transportation, insurance, and life obligations can make it harder for anyone—including those in the Latinx community—to prioritize their mental health. Actually, a 2021 survey found that only 36.1% of Hispanic or Latinx adults with mental illness received mental health services in the past year (compared to 52.4% of non-Hispanic or non-Latinx white adults with mental illness).
If any of this makes you go, "Yep, that's me!" we've put together a list of Latinx mental health resources to help you find things like support groups, low-cost care, workshops, and Latinx mental health providers. Hopefully that makes prioritizing your mental well-being way more doable. You got this!
1. Latinx Therapy
This directory, founded by therapist Adriana Alejandre, LMFT, features Latinx mental health professionals you can filter by location, speciality (anxiety, depression, grief, whatever), specific cultural identity (Mexican, Dominican, AfroLatina, etc.), and more. While you can totally vibe with a therapist who's not Latinx, Alejandre says that working with one who is—or, at the very least, someone who gets your culture—can help you feel more understood.
Another cool thing: Latinx Therapy has a podcast, where Alejandre discusses mental health in the Latinx community.
2. The Alejandre Foundation
The Alejandre Foundation's Therapy Dinero grant program covers eight therapy sessions for Latinx adults (regardless of immigration status) who don't have mental health insurance coverage. The foundation, also founded by Alejandre, will likely open up applications again in early 2024, so keep checking the site or the foundation's socials for more info, she says.
3. Therapy For Latinx
This is another database you can use to find Latinx therapists. Founder Brandie Carlos writes that she was inspired by Therapy for Black Girls, created by psychologist Joy Harden Bradford, PhD. Search for a therapist in your area and filter by identity, language, spirituality, type of treatment…the list goes on.
4. The National Hispanic Family Health Helpline
You can call Su Familia: The National Hispanic Family Health Helpline (1-866-783-2645) between 9 a.m. to 6 p.m. ET, Monday through Friday for help in Spanish and English. They can give you an assist navigating the health care system, including finding mental health providers near you, a rep says.
5. American Society of Hispanic Psychiatry
This group of Latinx psychiatrists, psychologists, and other mental health pros set out to expand Latinx mental health research and advocate for Latinx communities. Plus, their find a physician page is a solid jumping off point for finding mental health help from ASHP mental health professionals familiar with your community. Though there's no contact info, a quick Google can help you find out more about the providers you're interested in speaking with.
6. Latinx Therapists Action Network
Latinx therapists listed in this directory provide up to 12 sessions of therapy or mental health services on a sliding scale between $25 and $75 per session. You can narrow down your search based on location, speciality, and accepted payment. There are therapists from just 13 states listed as of now, but take a look to see if there are any in your area!
7. United We Dream
This immigrants rights organization has a directory of mental health providers who mainly provide low-cost or free services to the immigrant community, according to the nonprofit (if that's also something you're looking for). While not technically a resource exclusively for Latinx folks, most of the therapists on the list belong to the National Latinx Psychological Association and some identify as Latinx, a United We Dream rep says.
8. Psychology Today's Hispanic and Latino databases
You've probably heard of Psychology Today and its huge directory of therapists. But it also has two separate directories of Hispanic and Latino therapists and Hispanic and Latino psychiatrists. Just type in your location and browse through your options! You can filter both databases by gender, language, price, mental health issues, and more. FYI, depending on what state you're searching in, the psychiatrist database will show other providers who can prescribe mental health medication like psychiatric nurse practitioners.
9. Inclusive Therapists
This community of psychologists, social workers, family therapists, coaches, and psychiatrists, is committed to giving identity-affirming care to the LGBTQ+ and BIPOC communities. You can select "Latine/Latinx/Latin American Cultures" under "Cultural Knowledge" to find a therapist or coach within their database who identifies as Latinx or is familiar with your community. You can also fill out a form with your preferences and get matched with up to three providers for free!
The site also has an events tab where you can find Latinx-focused therapy groups, support groups, and workshops run by Inclusive Therapists members. Just use the tools on the site to filter your search.
10. Immigrants Rising
This nonprofit has mental health provider-led wellness support groups (read: not group therapy) for undocumented people, including those in the Latinx community. If the groups are all booked, fill out this waiting list form and select that you're interested in the support groups, and Immigrants Rising will reach out to you when registration opens, a rep says.
11. Melanin & Mental Health
This platform for the Black and Latinx communities features a national database of therapists you can filter by "Hispanic or Latinx" under "Clinician Ethnicity/Race." Just like the other directories, you can use extra filters to make your search more specific. Right now, there are three pages of Latinx providers, but it's still worth a look! The founders of Melanin & Mental Health (two licensed therapists) also host a mental health podcast you can listen to.
Wondermind does not provide medical advice, diagnosis, or treatment. Any information published on this website or by this brand is not intended as a replacement for medical advice. Always consult a qualified health or mental health professional with any questions or concerns about your mental health.