Pro Tips
08.21.23
5 Signs You're Maybe, Probably Codependent
Turns out, we're all really confused.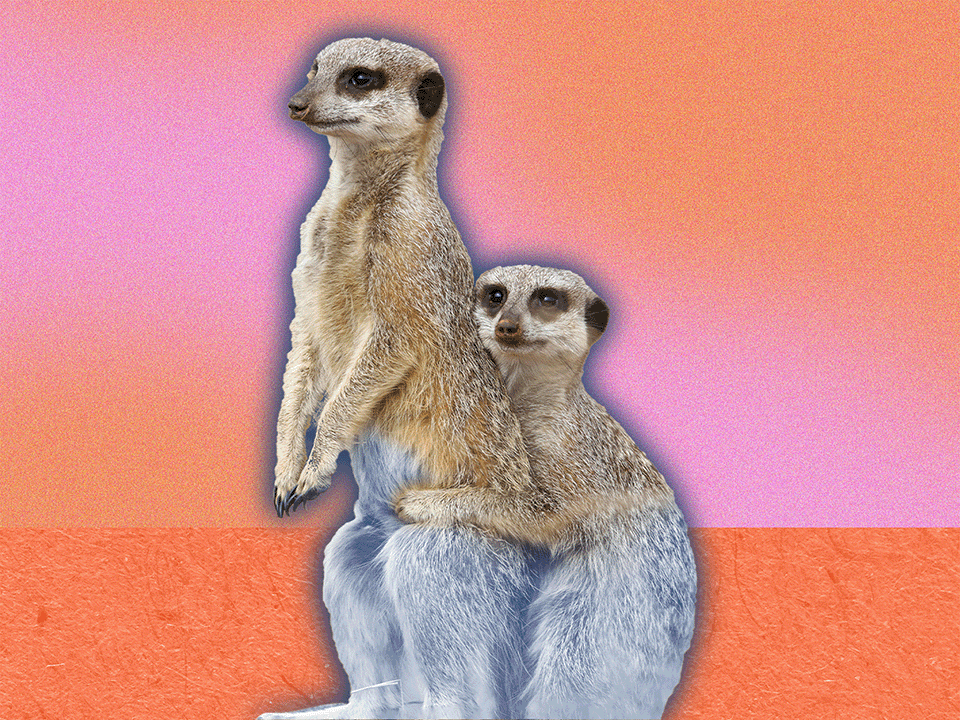 Shutterstock / Wondermind
From "gaslighting" discussions on The Bachelor to celebs texting about their "boundaries," therapy-speak has entered the chat. But when terms like these make their way from the psychologist's office to our everyday lives, things often get lost in translation. And one of those vocab words we're all probably getting wrong is a lil thing called codependency or being codependent.

While TikTok might say your friend who always invites their S.O. to tag along when you make plans is "codependent," that's not quite it. Don't stress if you're just now realizing that codependency doesn't mean what you think it means. It's easy to assume that the opposite of being independent is being codependent because…words. But you can actually be codependent and independent, says therapist Sienna Chu, LMHC. The more you know, right?
What does codependent really mean?
In the context of a relationship, codependency is a non-clinical term that refers to a bond in which one person serves as the giver and the other is the taker, therapist Erica Turner, LMFT, previously told Wondermind. This can happen with friendships, family, and (obviously) romantic relationships. Technically the "codependent" one in the relationship is the giver—or the one totally focused on the other person's emotional needs and basically ignoring their own. Yep, we get that this terminology is pretty counterintuitive.
Confusing wording aside, when one person's well-being (in this case the giver/the codependent one) is completely reliant on making sure the other person's needs are met (the taker), that constitutes a codependent relationship, says psychotherapist Natalie Jones, PsyD. In general, the codependent person's emotional health (and a lot of their life in general) revolves around how their partner, friend, or family member is feeling and how they show up in the relationship, says Dr. Jones.
"Codependent" isn't a diagnosis or mental health symptom you'd find in the Diagnostic and Statistical Manual of Mental Disorders (DSM-5-TR). Instead, it became a thing in the 1950s as part of Alcoholics Anonymous's 12-step recovery program, per the New York Times. But at some point since then, it started to get thrown around as a way to describe relationships without addiction issues.
"Codependency is emotional and relational enmeshment," says Chu "It's managing other people's experiences as a way to manage ours." For example, if you're in a codependent relationship with your best friend, you might do everything in your power to keep them from ever being angry or annoyed or letting them down. Similarly, if someone you care about is struggling, being codependent could look like disregarding your needs in order to "change, fix, or rescue" them from the situation they're going through, says Chu.
Whatever the scenario, a codependent person is ultimately trying to soothe their feelings—like guilt, shame, rejection, or sympathy—by putting the other person's feelings above all else, Chu adds. Oftentimes, codependent people have a hard time deciphering where that boundary even is for themselves or their partner. "And then you can end up feeling resentful," says licensed clinical psychologist Nina Polyné, PsyD.
What causes someone to become codependent?
Everyone's situation is different, but a lot of the time our early experiences can teach us—for better or worse—how to be in relationships, says Chu. For some, that could look like mimicking the caregiving dynamic you observed in your family (does your mom sacrifice her comfort and well-being for everyone else?). Other people might have learned at a young age what their parents' or siblings' triggers were and how to avoid them at all costs. As kids, Chu explains, it's so important for us to catch on to the subtle cues of what upsets those around us, and we do a lot of work to keep the status quo so we feel safe.
A lack of clear boundaries in your home growing up can also lead to codependency in adulthood, says Dr. Polyné. Maybe you were the caregiver or problem-solver in your family (potentially to avoid conflict, as Chu outlines). Or, on the other hand, maybe you were conditioned to be the taker if family members always prioritized your needs over theirs.
Still, with all of that in mind, there's a ton of gray area in codependency because relationships with your friends, your partner, or your mom are extremely nuanced. Sometimes you do have to sacrifice some of your needs to be there for someone who's sick or mentally struggling, for example. In these cases, it might be fine to put them first. It only becomes problematic when a person defines their worth and happiness by fulfilling the other's needs, Turner previously told Wondermind. Because, when it comes down to it, you can't ever fully control how someone else feels, so putting all of your emotional eggs in someone's basket sets you up to be consistently disappointed and stressed.
How to tell if you're codependent
No two relationships are exactly alike, so when it comes to spotting this dynamic, it's complicated. That said, here are some signs that could indicate you've got some codependency going on. One big ol' caveat: If you recognize yourself in some of the behaviors, it doesn't necessarily mean you're in a codependent situation. That said, if you're experiencing any kind of stress or conflict in your relationships, it's always best to think about whether you could need therapy.
1. Your self-esteem is out of whack.
A hallmark of codependency is for the caregiving (or giving) person to have low self-esteem. If you only feel valuable if everyone loves you—and the thought of someone not liking you majorly stresses you, you might be a little (or a lot) codependent, says Dr. Polyné.
2. You're an intense people-pleaser.
Literally losing sleep to please someone else—particularly if it's a frequent thing—is a sign of codependent behavior, Dr. Polyné says. And it could have a serious impact on your health and sanity. So ask yourself: Are you sacrificing your boundaries or well-being in order to make someone else happy or comfortable? Do you have trouble saying "no"?
"[With codependency,] the fear of disappointing other people can sometimes feel so big that we'd rather go through the pain of doing something that we don't want to do," says Chu.
3. You're too worried to do you.
A codependent person might be afraid that if they share what they need—say, more time alone, physical touch, or quality time—they'll be abandoned. "If you have a fear that you are going to lose someone or something if you work on yourself or if you have better boundaries, that's a sign that you're in a very codependent relationship," says Dr. Polyné.
4. You're not sure what you even like.
What do you like to do for fun? If you're having a hard time coming up with something you love to do—not your partner, not your bestie, you—some self-reflection on whether you might be codependent might not be a bad idea. "Codependent people lose themselves. They've given up their identity for the identity of the other person or for the sake of the relationship," says Dr. Jones. "Do you give people so much of yourself that you're lacking when you operate in your energy?"
5. Your well-being is…unwell.
When a codependent person puts all their focus on someone else, they can become disconnected from their physical and mental needs. "[Codependent people] don't necessarily have a strong connection to their reality, what's happening in their body, their thinking, their feelings, their behaviors," Chu says. This could manifest physically: Maybe you don't realize that the stress of your relationship is causing you to have insomnia. Or, it could be emotional: Chu says a codependent person might rely on other people's narratives rather than making judgment calls based on their experience.
When you have a healthy sense of how you're doing, you're able to acknowledge emotions, set a boundary, and ask for help before you reach that boiling point, Chu says. If you can't do that, there's your sign.
How to deal if you're stuck in a codependent cycle.
If you realize you're quite the codependent person, that doesn't necessarily mean that you need to stop giving a shit about other people. But what we should be aiming for in our dynamics with others is interdependence, says Dr. Polyné. "You're not sacrificing your needs to help another or to preserve your relationship. You have healthy boundaries that are respected by the other person and you're able to be your complete self."
If you'd like to work toward that but don't know where to start, a therapist can help, Dr. Polyné says. The first step is identifying that something is off in your interactions with another person or group of people. From there, a mental health pro can help you learn how to set boundaries, trust your intuition, meet your physical and emotional needs, and cheer you on as you figure all that out.
Developing a relationship with yourself—discovering your self-worth, self-love, and autonomy separate from another person—is key to forging healthy connections and leaving codependent tendencies behind, Dr. Jones says.
Wondermind does not provide medical advice, diagnosis, or treatment. Any information published on this website or by this brand is not intended as a replacement for medical advice. Always consult a qualified health or mental health professional with any questions or concerns about your mental health.